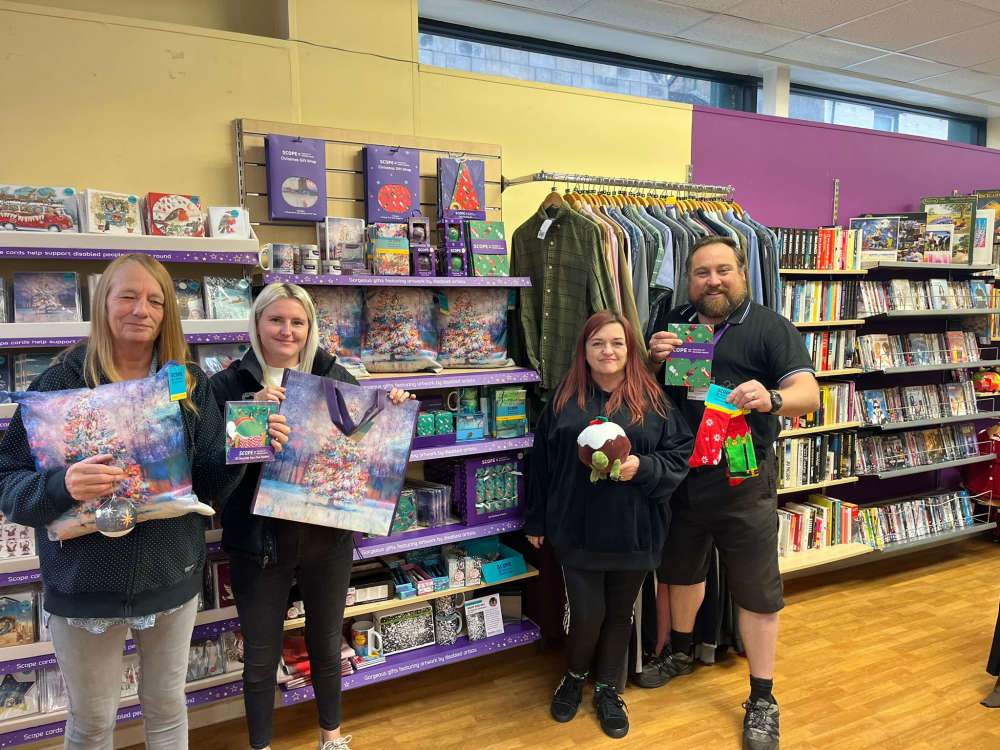 Customers have rallied round to help a Lancaster charity shop after £1,000 in takings was stolen and its office was ransacked.
Members of the local community have been dropping off donations of cash and items at the Scope disability charity shop on Cheapside in the city centre.
A fundraiser for the shop has so far reached £110.
The shop was burgled overnight on October 1 and 2.
Read more: Lancaster charity shops burgled as £1,000 in takings stolen - Beyond Radio
A fundraiser so far has reached £110 and customers have been continually dropping off wonderful donations of cash and pre-loved items. Shop Manager, Alison Goodman would like to thank the incredible Lancaster community.
"When i turned up for work I initially didn't realise we'd been broken into," said Alison Goodman, Shop Manager at Scope Lancaster.
"It wasn't until I went up to the office and saw absolute devastation as the perpetrator not only broke into our safe and took the hard earned cash we made for Scope, had completely ransacked our office.
"I can't tell you how hurt and upset our team where. We're dedicated to raising money so Scope can give vital support to disabled people and their families. Any theft is dreadful but it's downright low that someone could steal from a charity shop.
"We thought we've got do something positive, so colleague, Tim MacKenzie put the news out on a community Facebook page and volunteer, Rosa Thompson set up a Gofundme page which has raised £110 so far. News quickly spread around Lancaster as so many wonderful customers coming in and donating both cash and pre-loved items.
Pictured below are Dot Shuttleworth, Lead Volunteer, Alan Broughton, shop floor and till volunteer who has supported Scope for over 15 years, Alison Goodman, shop manager and Tim MacKenzie, van driver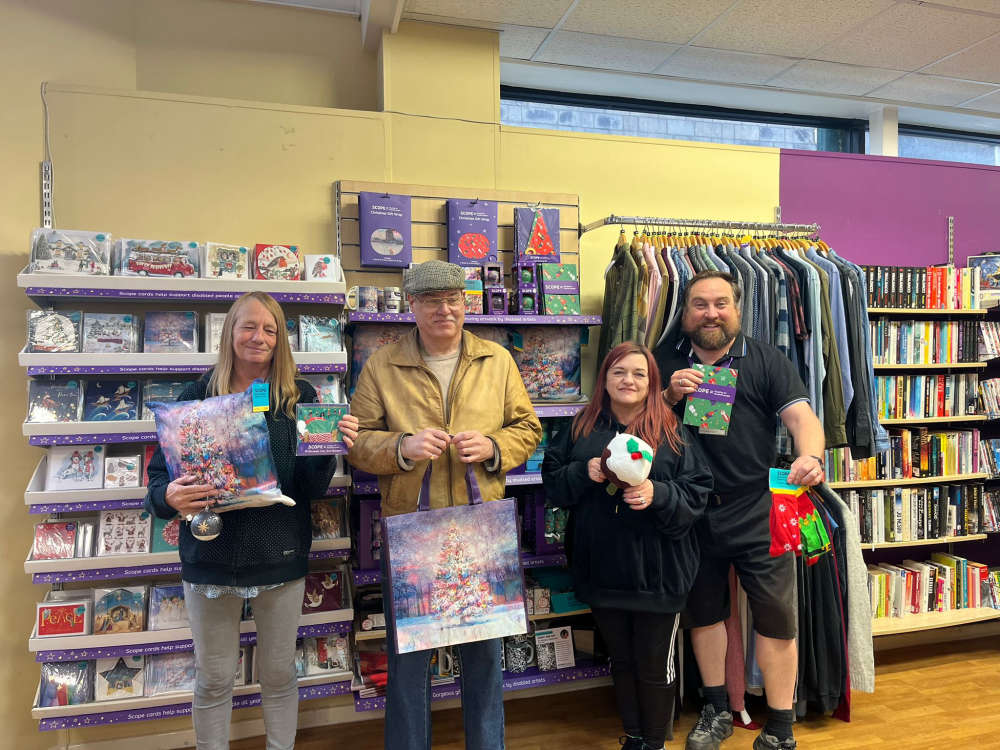 "Local organisations and businesses have been so generous. The Lancaster Job Centre are great supporters and donated two Scope wheelie bins full of donations from their colleagues and Lansil Sport and Social Club donated cash.
"Peter Wardle from our Workington shop also helped clean up the mess on his day off and helped to repair the damage. He also gave us much needed emotional support, which was so appreciated.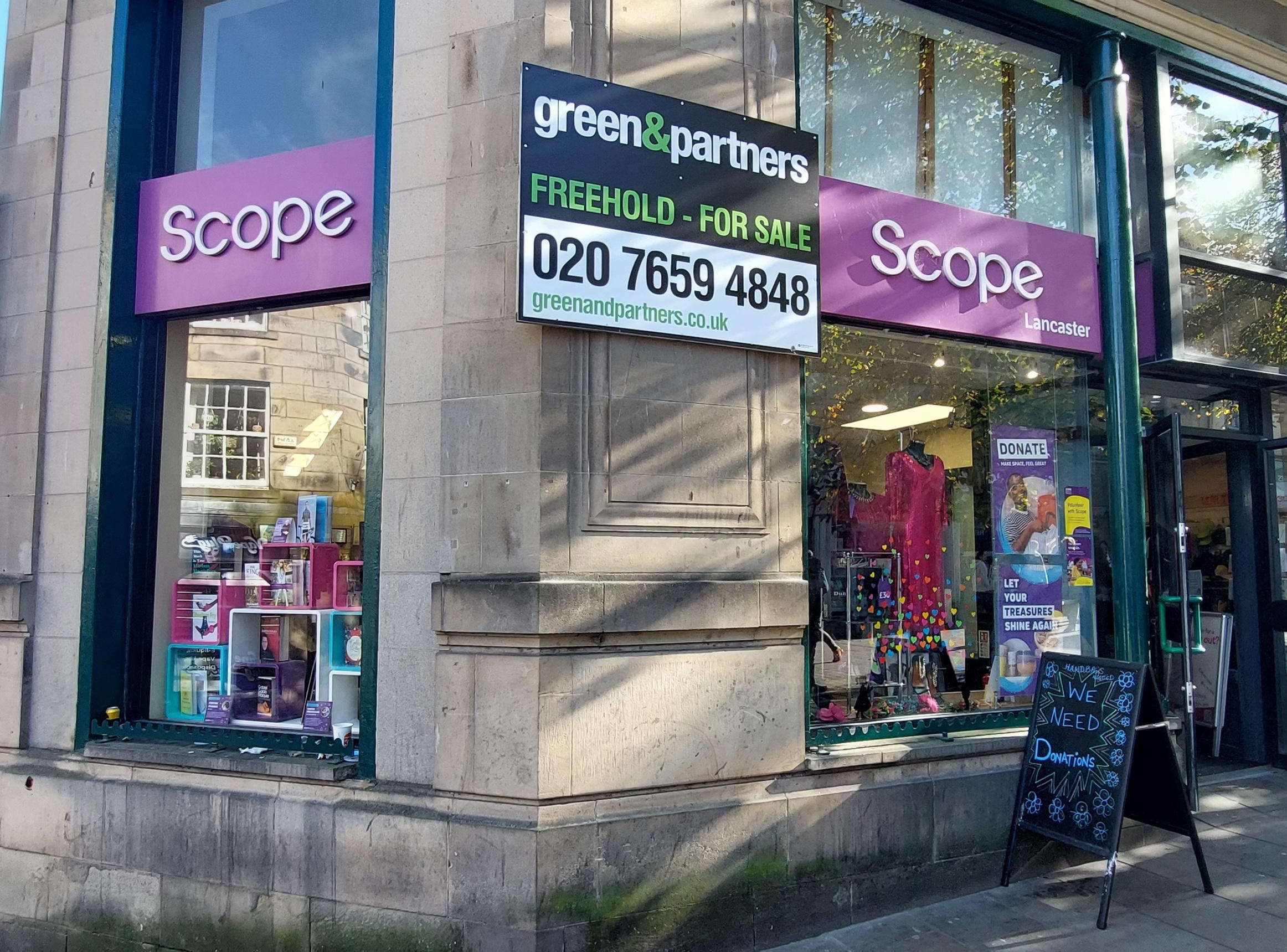 "We have all been so blown over by the kindness, generosity and support our community has shown us, it feels they were as upset as we were. We've always known what a great community we have, but this awful experience has a silver lining. It's shown us just how fantastic the great people of Lancaster are.
"We're back on our feet thanks to the community.
"The community's support has never been needed more than now as they help us to raise vital funds for Scope.
"Each call to our free helpline costs £8 where disabled people can get advice, guidance and emotional support from our experts."
If you have any information to help police with their enquiries, or see anyone loitering near business premises in Lancaster city centre overnight, please call police on 999 or 101.