Meet our supporters

Booths Supermarket has been supplying high-quality fresh produce since 1847. Founded in Lancashire and with stores throughout the north-west.
LOCAL STORES:
LANCASTER: Hala Rd, Scotforth, Lancaster LA1 4SG
https://www.booths.co.uk/store/lancaster/
CARNFORTH: Scotland Rd, Carnforth LA5 9JZ
https://www.booths.co.uk/store/carnforth/
GARSTANG: Cherestanc Square, Park Hill Rd, Garstang, PR3 1EF
https://www.booths.co.uk/store/garstang/
---
PS Auto Services Ltd of Morecambe service, repair and MOT any make and model of car or van.
We're your friendly, local and well-established garage.
Hear our catchy advert on Beyond Radio:
Contact Details:
Tel: 01524 831 646
Tel: 01524 844 293
Mob: 07808 761 467
Email: psautoservices@gmail.com
Facebook:
---
Pye Motors are a third-generation family business that has been serving South Lakes and North Lancashire for almost 95 years. (Co. established in 1925)! They are first and foremost a Ford Motor dealer selling new Ford Cars and Ford Transits and all makes of used vehicles.
They offer full main dealer servicing and MOT's as well as supplying the usual garage stuff! E.g. tyres, winter checks, air refills. We have a body shop to repair scuffs, scrapes and accident damage.
Ovangle Road, Morecambe – near Salt Ayre Leisure centre
Call: 01524 598598
Website: www.pyemotors.co.uk
Email: enquiries@pyemotors.co.uk
Facebook:http://www.facebook.com/pyemotors
Twitter: http://www.twitter.com/pyemotors
---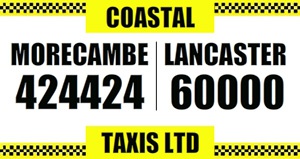 Need a taxi across Lancaster & Morecambe? Coastal taxis cover the whole area.
Hear their catchy adverts below:

Call: 01524 424 424
---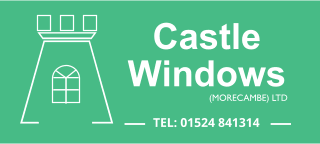 Supplying quality 'A-Rated' uPVC windows, doors and conservatories right across North Lancashire.
Window and door replacements from your local trusted supplier and installer.
It's less hassle when you buy from Castle


Scott from Castle Windows shows his support of Beyond Radio:

Unit 1a Northgate, White Lund Industrial Estate, Morecambe LA3 3AY
Tel: 01524 841314
Website: www.castlewindowsmorecambe.co.uk
Email: info@castlewindowsmorecambe.co.uk
---

Supplying quality used cars, campervans and motorhomes across North Lancashire for over 25 years. If you're on the market for a new car or motorhome, come and see Martin the 'Bay View Man'!
Bay View Cars
Grosvenor Road
Morecambe
Lancashire
LA3 1DS
Tel: 01524 400 004
Website: www.bayviewcars.co.uk/
Email: sales@bayviewcars.co.uk
---

Lanes vets are a truly local veterinary practice, located just off Caton Road and run a 24-hour emergency clinic via their Garstang branch. Helpful, friendly and caring staff are always happy to help.
Units 4-5, Lake Enterprise Court, Ladies Walk, Caton Road, LA1 3NX
Tel: 01524 67777
Email: lancaster@lanesvets.com
Website: www.lanesvets.com
---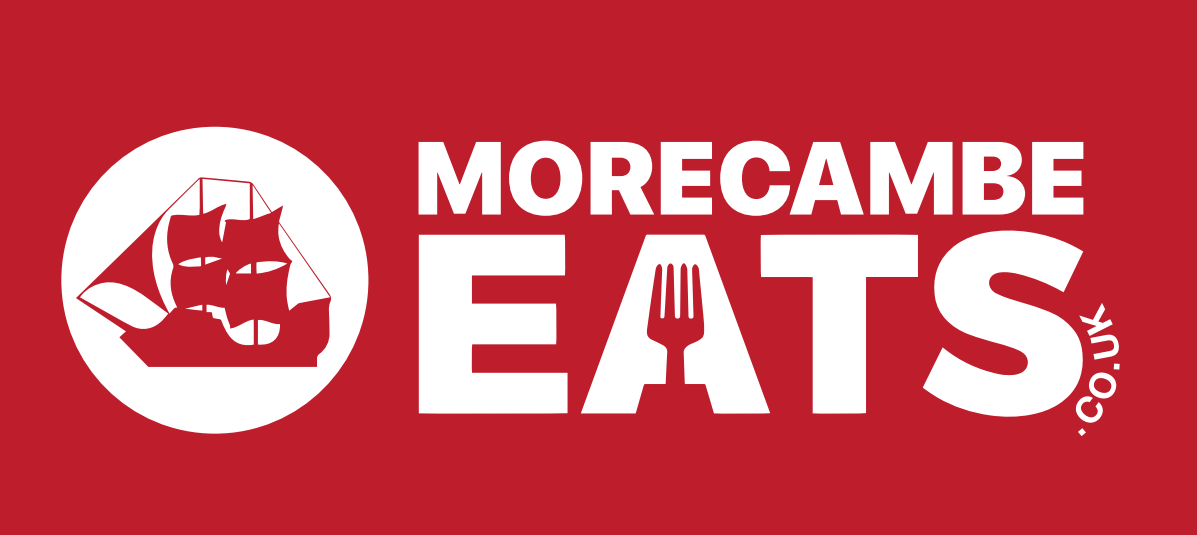 Morecambe Eats is the local food ordering app for Apple, Android and Online. There are exclusive offers, and takeaways which can't be found on any other app .. oh and they deliver to Lancaster, Carnforth, Heysham and surrounding areas! Takeaway.. the local way!
Website:www.morecambeeats.co.uk
---

From companionship right through to personal care Bespoke Care Services are here to help. We can provide transport to appointments and trips out or even do your shopping for you. Bespoke Care Services specialise in supporting those with Dementia, Parkinson's disease and physical disabilities.
Providing flexible and bespoke care plans for you or your loved one. For a friendly face or helping hand, we're here for you.
Hear our recent interview with Sarah Kellett from Bespoke Care Services:
29A Albert Road Morecambe LA4 4H3
Tel: 01524 544815
Website: www.bespokecareservice.co.uk/
Email: info@bespokecareservice.com
Facebook: https://www.facebook.com/Bespoke-Care-Services-100116274917302/
---

Supplying high end, top quality beds in Lancaster. We also stock mattresses, sofa beds and headboards. Call us today for a bespoke bed service.


Bill from Lancaster Bed Company shows his support for Beyond Radio:



Why it's important to see the quality of your bed in person, rather than buying online:
Penny Street Lancaster (opposite KFC)
Tel: 01524 874382
Email: lancasterbedcompany@gmail.com
Website:www.lancasterbedcompany.co.uk
---

M6Media create affordable websites. We design websites for businesses locally and nationally. We specialise in online shop, e-commerce websites to help businesses expand their portfolio.
Hear our recent interview with Steven Stirzaker from M6 Media.
Office 17 - 3 Hampson Lane, Lancaster, LA2 0HY
Tel: 01524 874 130
Email: info@m6media.co.uk
Website: http://www.m6media.co.uk/
---
Style and comfort for your home furnishings with products which are made to last!
Heysham Business Park, Middleton Road, LA3 3PP
01524 858 238
info@blueskyathome.co.uk
---

For a great nights sleep at a great price, visit Bedland Morecambe.
Free local delivery and removal of your old bed.


Marine Road West
Morecambe
Tel: 01524 874560

---

Bay Travel has been offering customers the finest in bespoke holiday packages since 1981 as an independent travel agent operating in the North West.

During the Coronavirus pandemic, we spoke to the business owner Neil about some changes we could expect to see when we travel.

(Please note, any information or advice in this item may change with new government Covid guidelines)
35 Euston Road,
Morecambe,
LA4 5DF

Tel: 01524 422 444
Website: www.baytravel.co.uk
Email: info@baytravel.co.uk
Facebook: https://www.fb.com/Bay-Travel-384625051622597
---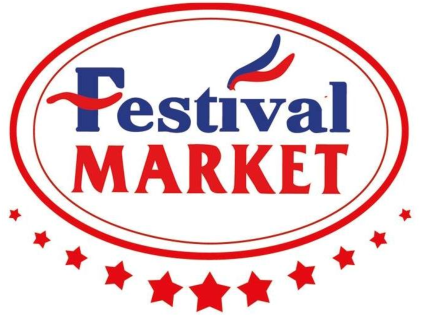 Combine shopping and sightseeing at Morecambe's Festival Market just a stroll away from the town's promenade and local attractions.


We had a lovely visit to Festival Market, you can hear all about it here:
>> Beyond Radio at Festival Market
Central Drive
Morecambe
LA4 4DW
Tel: 01524 414251
Email: markets@lancaster.gov.uk
Website: www.lancaster.gov.uk/festivalmarket
Facebook: https://www.fb.com/pg/morecambefestivalmarket/
---

North West Private Ambulance Liaison Services not only offer patient transport services for the NHS, but they also offer training services across North Lancashire and event support services. Find out more by visiting their website.

Tel: 01524 752441
Web: https://www.nwpals.co.uk/
---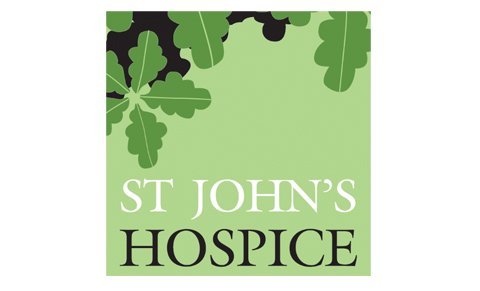 St John's Hospice is a local charity which provides free palliative care to patients with life-shortening conditions. Their services cover a population area of around 250,000 people in North Lancashire, South Lakes and parts of North Yorkshire.
We had a chat with St Johns hospice shortly as the Coronavirus pandemic restrictions started to lift:
St Johns is still accepting donations of items to sell in their shops, but you must book an appointment. Here are more details:
Slyne Road
Lancaster
LA2 6ST
Tel: 01524 382538
Website:www.sjhospice.org.uk/
---

The Port Of Lancaster Smokehouse has an enviable reputation for smoked foods. We also smoke fish and meats on behalf of customers. For the best quality smoked fish and smoked meats visit us.


West Quay
Glasson Dock
Lancaster
LA2 0DB

Tel: 01524 751 493
Website: www.lancastersmokehouse.co.uk
---

YESLancaster.co.uk is your local online search directory for great local products and services. Search from a great selection of local businesses for everything you need!
Click 'PLAY' below to hear their advert!
www.yeslancaster.co.uk

Tel: 01524 874130
Twitter: https://twitter.com/yes_lancaster
Email:info@yeslancaster.co.uk
---
Ask Insurance Services – A small insurance company with a big heart-based in North Lancashire are an independent company with access to a wide range of insurers. This allows us to offer a wide range of insurance products that reflect your personal, business, leisure and lifestyle interests.

Cameron House
White Cross Business Park
7-1-6
Lancaster
LA1 4XF

Tel: 01524 68468
Email: russell@ask.insure
Website: www.ask.insure
---

Saffron Indian - Morecambe's finest Indian cuisine.
Call to book your table and try our fantastic food for yourself.


6 Skipton St, Morecambe LA4 4AR
Tel: 01524 417788
Email: saffronmorecambe@hotmail.com
---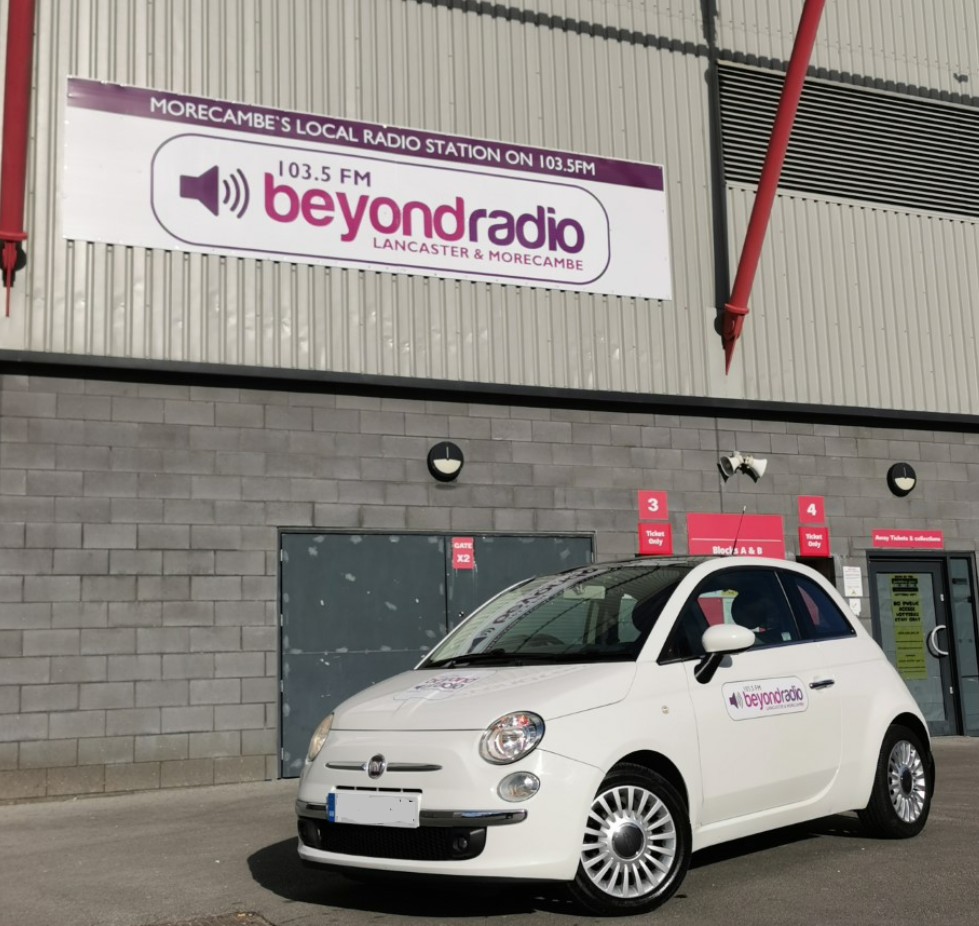 Beyond Radio has proudly teamed up with Morecambe FC. We sponsor the 'away' stand which is referred to as 'The Beyond Radio Away Stand'.
Website: https://www.morecambefc.com/