About Us
Beyond Radio is the only local FM radio station broadcasting for North Lancashire, from North Lancashire.
We cover an area that stretches from Garstang through Lancaster, Morecambe, Carnforth and a little beyond. Our studios are located in the Scotforth-Bowerham area of Lancaster. Since our full-time launch in 2016 we are proud to have established ourselves as a recognised community resource. We broadcast a range of music and programming targeted specifically to our audience in North Lancashire.
Beyond Radio launched in 2016 after successfully being awarded a community radio license by Ofcom during the 2014 community radio application cycle. We were founded in 2012 by several individuals who each held an interest in radio, the Local Community, and held many years experience in the community radio sector. We initially launched to broadcast to the communities of Lancaster and Morecambe on 103.5FM as well as online and via our dedicated mobile/tablet apps.
In September 2020 we launched an additional frequency (107.5FM) to extend our coverage to the most northern tip of Lancashire and in particular, the population of Carnforth. Whilst not our target area of focus (or counted in our potential audience numbers - known as a TSA), our FM broadcast can now be heard as far south as Blackpool and as far north as South Cumbria.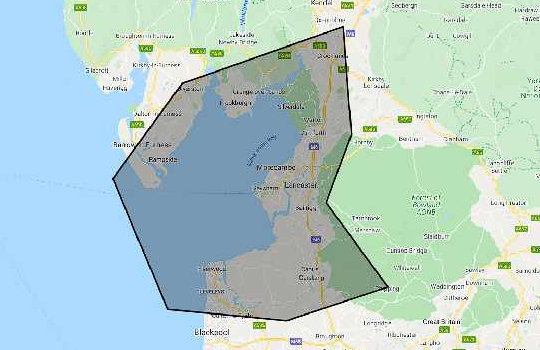 In 2020 we launched our DAB+ service which extended our reach further into South Cumbria and the South Lakes.
We have a wonderfully diverse population and an exceptional cultural output for such a small geographic area. Beyond Radio, as a community-led and community serving resource is an ideal platform through which to celebrate the area's broad diverse and cultural mix.
But it goes beyond that (see what we did there…)!
We want to support other organisations in our district in both the voluntary and charity sectors who are also in the business of helping people. We work to give them a louder voice in our community. A proven way to get their information out there, to you, helping to make a difference in people's lives.
All this underpinned, of course, by a great music service that celebrates the best of today's sounds, offer great tracks from the past, delivering specialist shows and introducing you to music you may never have heard of before.
Keep up-to-date with Beyond Radio by liking us on Facebook or following us on Twitter.
Because it means so much to us - here's the jingle that launched Beyond Radio:


Queens Award for Voluntary Service:
In 2021 Beyond Radio was awarded 'The Queens Award for Voluntary Service' - the MBE for voluntary groups. You can read more about this award by visiting this page: https://www.beyondradio.co.uk/news/local-news/qavs/