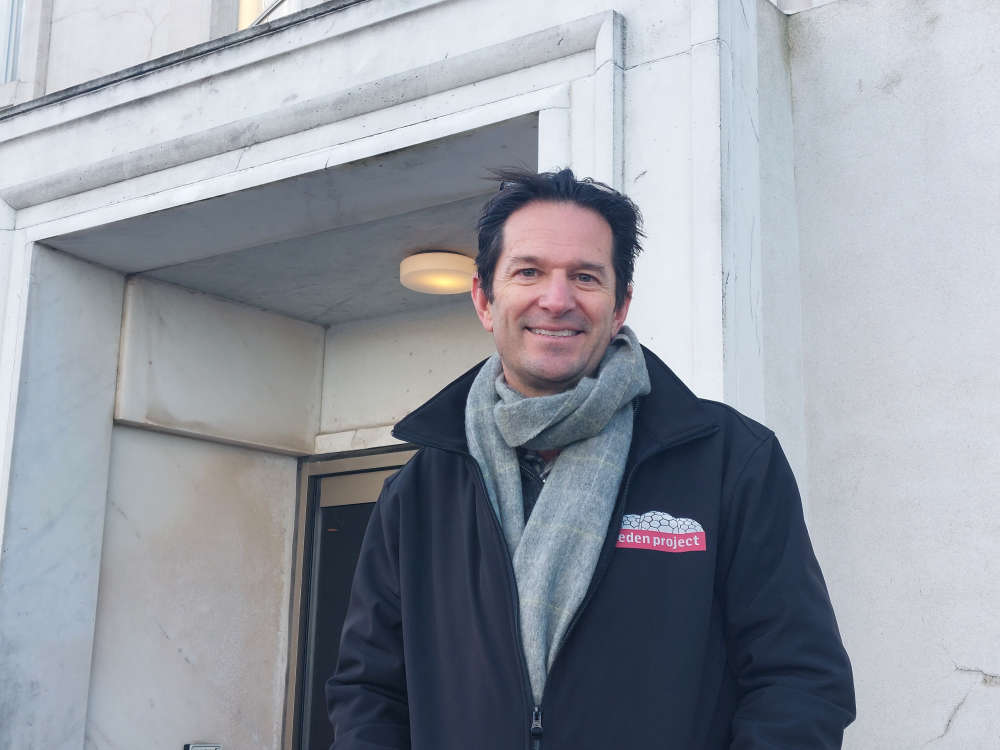 The Chief Executive of the Eden Project has told Beyond Radio he expects construction work on the Morecambe attraction to begin 'in the short term'.
Rob Chatwin was speaking in the resort this morning, following the confirmation that £50m was being pledged by the government's Levelling Up Fund, to go with £50m already available via private stakeholders, to make the £100m attraction a reality.
Related: Morecambe's landmark Eden Project North will happen after £50m funding confirmed
"Morecambe is back on top again" after Eden Project gets go-ahead says MP
Council leader "feels like dancing in the streets" as Morecambe Eden Project gets green light
''This news is amazing. There had been a lot of effort, a lot of dreaming, and today it has come true,'' Rob told us.
''The award of the money is a real sign of confidence in the plan from the government.
''The long process is worth it. We're delighted. This is a project for the people of Morecambe.
''The public reaction is amazing. Nobody has a critical thing to say. At grass roots level, there's something for everyone.
Click here to listen our interview with Rob Chatwin in full:
Attention now turns to timescales of when the project build may begin, with bosses hopeful that can happen sooner rather than later.
''We've had conversations with different stakeholders. Now we have the government £50m, the next stage is to pull the rest of the investment together. Once we do that, we have a plan and construction can begin,'' Rob added.
''It won't happen immediately, but we're confident work will begin in the short term.
''It will be a world class attraction and that's why we needed £100m to make it come true. It will drive people here, create many jobs and create a dynamic. The government funding award is a key trigger for the rest to come to fruition.''