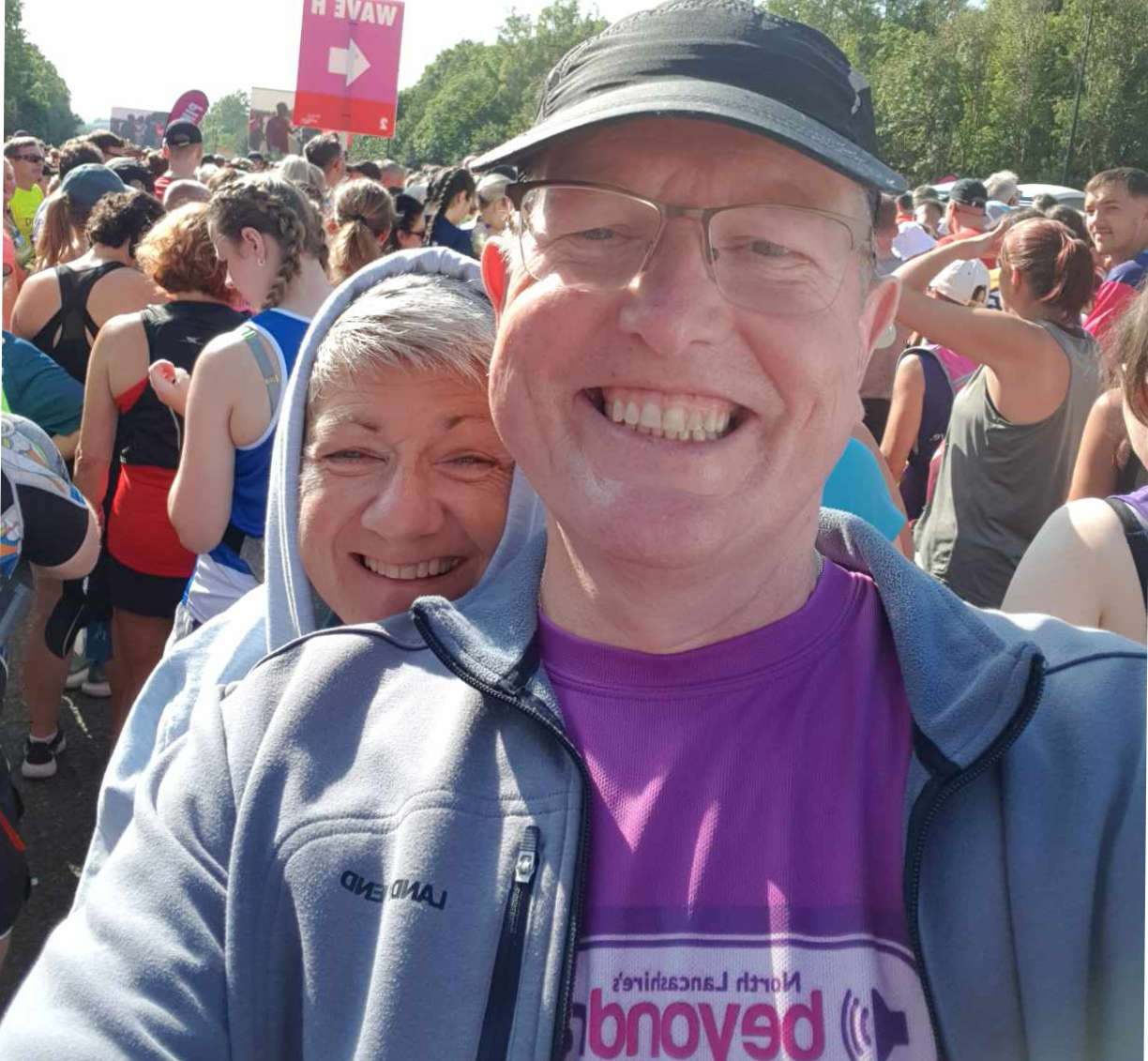 A Beyond Radio volunteer has completed the world's biggest half marathon to raise funds for your local community radio station.
Phil McGrath finished Sunday's Great North Run in a time of two hours and 39 minutes.
It is the fourth time that Phil, who hosts The Quick Draw Radio Show on Monday nights, has taken part in the 13.1 mile run from Newcastle upon Tyne to South Shields.
This year he was raising funds for Beyond Radio.
Here is Phil at the start line on Sunday.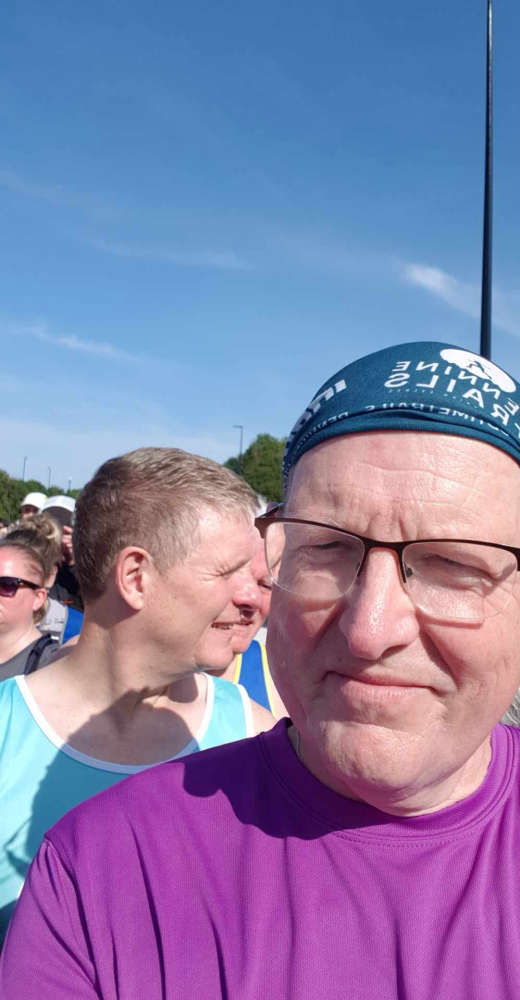 "I'm running the Great North Run in support of Beyond Radio - North Lancashire's only local community led radio station, run by an enthusiastic volunteer team," said Phil.
"It's real local radio led by local people, for local people, number one for local news, local music and community input.
"Help us keep Beyond Radio growing and developing its programming and community impact. It's our voice, independent and clear. Community radio at its best!"
Last year Phil clocked two hours and 36 minutes, running in aid of Church Action on Poverty.
Earlier this year, he also took on the Gelt Gladiator extreme obstacle course in Cumbria, when he crawled and waded through mud, climbed cargo nets, slid down water chutes and even jumped over fire, in a 90-minute test of endurance in sapping heat of up to 29 degrees Celsius!
His fundraising page can be found here.
Around 60,000 people, many from our local area, took part in the Great North Run in challenging weather conditions, which included sweltering temperatures and a torrential downpour!
The Great North Run also saw Sir Mo Farah, four-time Olympic champion, take part in his final race.
The great Farah was only slightly quicker than our Phil, finishing fourth in a time of one hour and three minutes!