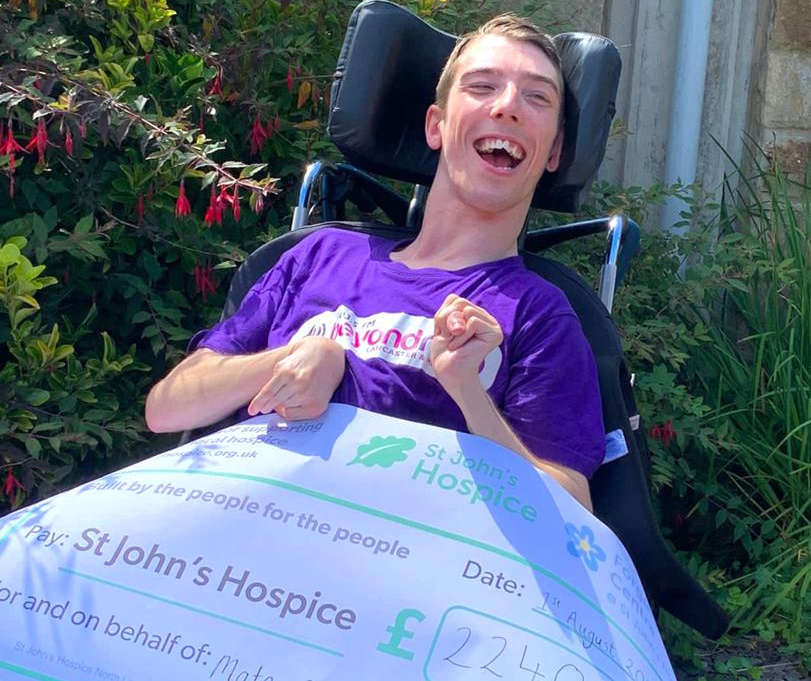 Beyond Radio volunteer Mateo Sanderson and his team of supporters have raised £2,240 for St John's Hospice after completing the recent Moonlight Walk.
Mateo took part in the last ever Moonlight Walk in June, alongside friends and family.
The host of the Beyond Mateo Show finished the whole route of nine miles in two hours and 36 minutes, was the first wheelchair user to finish the walk, and was in the top 50 of the 500 who took part.
Mateo was joined by his mum Sharon, as well as other team-mates Naomi, Stuart, Karina, Lucy, Elise, Julie and Joanne.
They called themselves The Massey House Team after Mateo's grandparents.
Mateo and fellow Beyond Radio volunteer Sam Cragg (pictured below) handed over the cheque to Lauren Akrigg from the Lancaster hospice, earlier this week.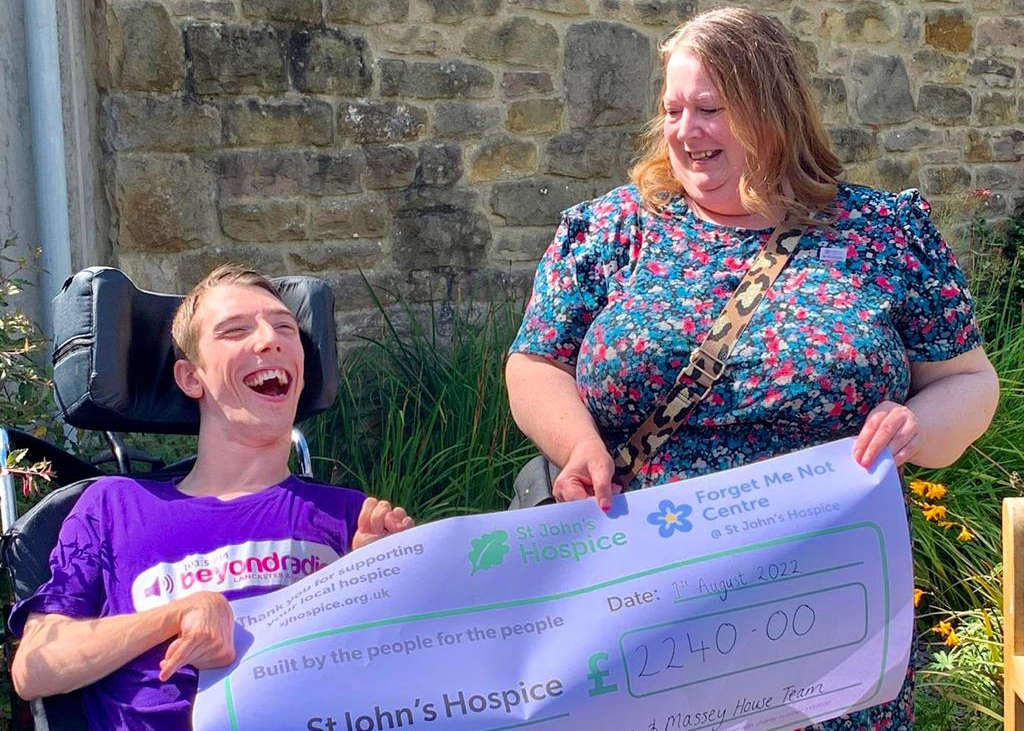 Lauren, who is digital fundraising lead at the Slyne Road hospice, said: "Mateo has been an excellent supporter of the hospice over the past few years and we were so pleased that he and his team were able to join us for the last Moonlight Walk.
"What a truly amazing amount they have raised. The whole group should be so proud of themselves.
"We couldn't do what we do without the support of our amazing community and we really are so grateful to have wonderful people, like Mateo, who fundraise for us.
"We can't wait to see what he will do next!"
Mateo thanked everyone who has supported him in achieving this fantastic goal for a charity very close to his heart.
St John's Hospice provides free palliative care to patients with life shortening conditions.
Related Story: Last ever St John's Hospice Moonlight Walk expected to raise £30,000 - Beyond Radio
Related Story: Beyond Radio volunteer Mateo meets royalty at Buckingham Palace garden party - Beyond Radio