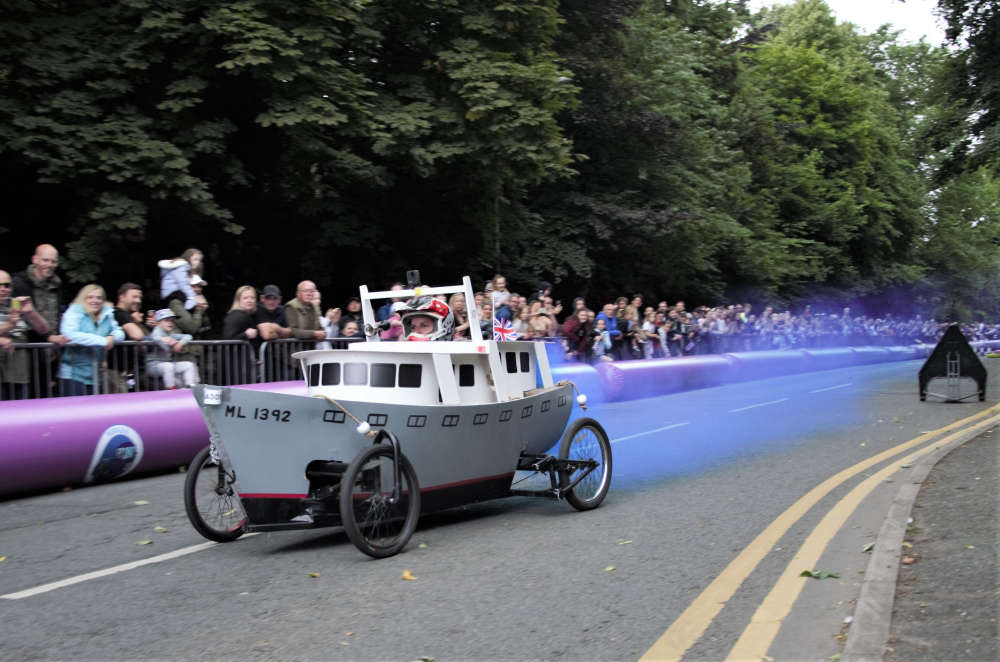 The Beyond Radio team will bring you all the live action from the first ever Krazy Races soapbox derby event in Lancaster.
The popular crash-bang all-action style of racing, where competitors build their own 'soap box' racing car before careering along a track wearing fancy dress, is coming to Williamson Park in Lancaster on Sunday September 17 2023.
Spectators can expect lots of free entertainment, local food and activities along the way, with organisers predicting huge crowds.
The racing route will contain chicanes, obstacles and more.
Beyond Radio will be on air with a special live programme direct from Williamson Park from 2pm to 6pm on the day, in association with Visit Lancaster. And Beyond Bear will be there too!
Admission to the park to watch Krazy Races is free, although there are £40 VIP tickets available to watch from the Ashton Memorial VIP area. Email hello@krazyraces.co.uk for bookings.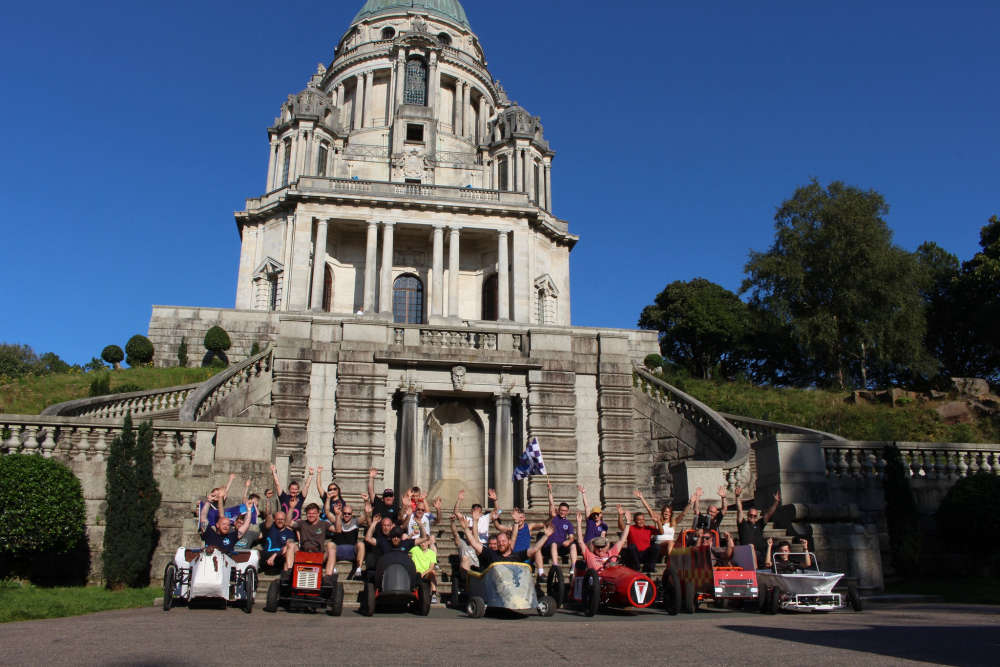 Krazy Races gets under way with a procession of competitors at 10.45am.
Racing starts at 11am, followed by a lunch break at 1pm.
Racing then continues at 2pm, and the final race for the Top 10 fastest will be at 5pm.
Prize giving and awards will be held at 5.30pm.
Check out the line-up of teams for Lancaster Krazy Races!
The Lions of England
Dangerlabs
Webinar Experts
Red Rose Recovery Racing
Hero 2 Carbon Zero
Six Connections
Cockerham's Crazy Cows
Grand Theft Lawn Mo (Bay Garden Machinery)
Bodgit and Scarper
Shaker Makers (English Hardwood Design)
Balmoral Garage
Mum's F'Tea
3 Darts to the Wind
Morecambe Fire Station
The Morecambe Bobsleigh Team
Team TC (Thomas Consulting Ltd)
Buddy Buds
North West Air Ambulance Charity
The Off Cuts (Bradley Manufacturing)
Phoenix Flyerz
Ripley St Thomas CE Academy
Coolwave Runnings (Coolwave Solutions)
To Infinity and Beyond (Morecambe Bay Foodbank)
Pye Motors
Racing Rubber (Westgate Tyres)
Here are some of the teams taking part in Lancaster Krazy Races.
Webinar Experts
Dangerlabs
English Hardwood Design
Bay Garden Machinery
Bodgit and Scarper
Morecambe Fire Crew