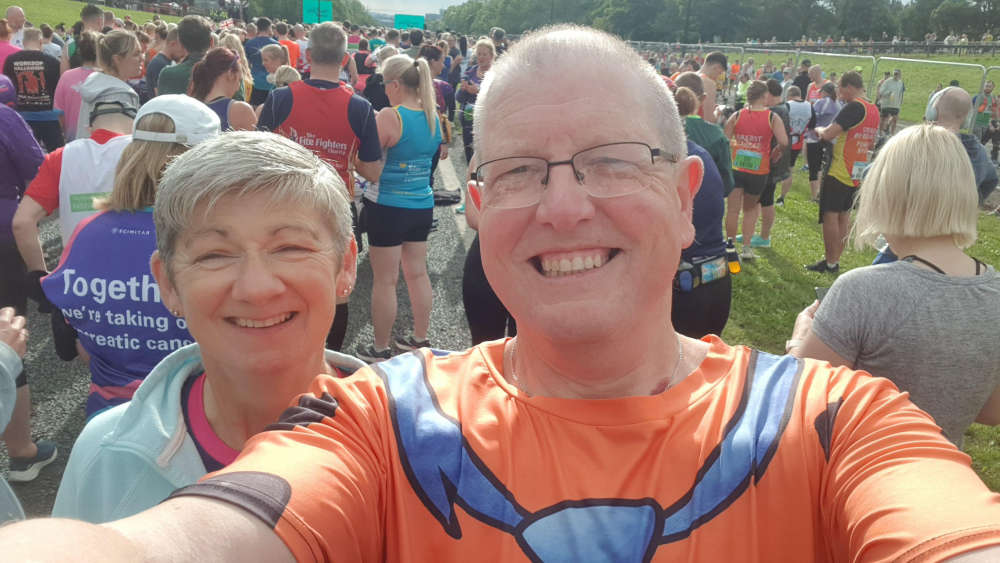 A Beyond Radio presenter will take on the world's biggest half marathon for the fourth time and will be raising funds for our radio station as he does so!
Phil McGrath will take part in the Great North Run next month in support of Beyond Radio.
Phil, who hosts The Quick Draw Radio Show on Monday nights, will participate in the 13.1 mile run from Newcastle upon Tyne to South Shields on Sunday September 10.
"I'm running the Great North Run in support of Beyond Radio - North Lancashire's only local community led radio station, run by an enthusiastic volunteer team," said Phil.
"It's real local radio led by local people, for local people, number one for local news, local music and community input.
"Help us keep Beyond Radio growing and developing its programming and community impact. It's our voice, independent and clear. Community radio at it's best!"
You can donate to Phil's page here.
Last year Phil clocked two hours and 36 minutes, running in aid of Church Action on Poverty.
Earlier this year, he also took on the Gelt Gladiator extreme obstacle course in Cumbria, when he crawled and waded through mud, climbed cargo nets, slid down water chutes and even jumped over fire, in a 90-minute test of endurance in sapping heat of up to 29 degrees Celsius!
Read more: Beyond Radio volunteer smashes personal best at the Great North Run - Beyond Radio
Beyond Radio's Phil McGrath leaps over fire as Lancaster team tackles epic obstacle course - Beyond Radio