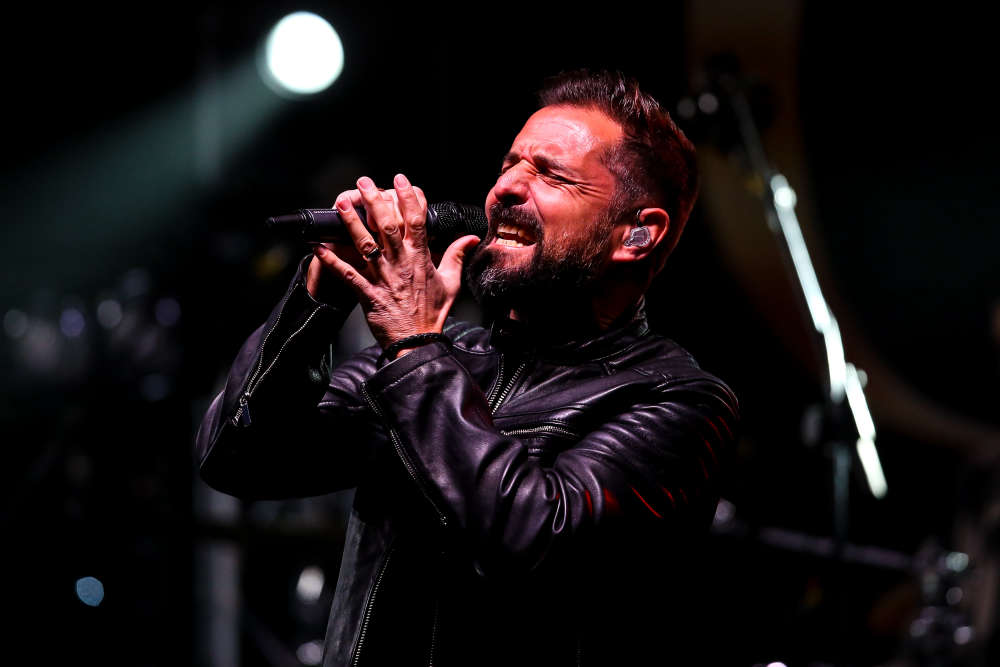 A star of the smash West End musical 'We Will Rock You' can't wait to sing the biggest songs of Freddie Mercury and Queen on the pitch at Morecambe Football Club.
Ricardo Afonso will appear in 'Stars of the West End' - the first outdoor music stage shows ever to be held on the pitch at the Mazuma Stadium - in May.
Ricardo starred in Queen and Ben Elton's musical 'We Will Rock You' as the lead character 'Galileo', performing alongside Queen legends Sir Brian May and Roger Taylor.
The acclaimed vocalist has also performed in many other musical theatre productions in the West End of London and beyond, as well as at the London Olympic Games handover event in 2008 in front of a worldwide TV audience, and as a contestant on The Voice UK television show in 2013.
"I've been singing Queen since I was a little boy, doing air guitars with a broomstick and all of that!" said Ricardo.
"It's a rock concert with all the hits that are in 'We Will Rock You' and many more. The show is high-paced from beginning to end, two-and-a-half hours, Queen song after Queen song, hit after hit, good fun for all the family.
"I had no idea the show was the first to go outdoors at that venue. That's wonderful. We're so privileged to be the first ones."
LISTEN to our interview with Ricardo Afonso
The shows are a collaboration between Morecambe Football Club, St John's Hospice and entertainment promoters Squareleg Promotions.
Starting with An Evening of ABBA on Friday May 26, followed by An Evening of Queen on Saturday May 27, both performances will take place on the Mazuma Stadium's pitch, with a collection of performers from London's internationally recognised West End on display on both evenings.
Former stars from the smash hit musicals Mamma Mia and We Will Rock You will come together to perform tributes to two of the world's greatest ever pop and rock bands, backed by a West End band and featuring dozens of hits.
For details on how to buy tickets see the Morecambe FC website here.
🎷 Get ready for the biggest show in Morecambe later this year! Stars of the West End perform An Evening of Abba at the Mazuma Stadium on Friday 26th May, with tickets on sale now! https://www.morecambefc.com/news/2022/december/stars-of-the-west-end--abba--queen-head-to-the-mazuma-stadium/ #UTS 🦐

Posted by Morecambe FC on Monday, January 9, 2023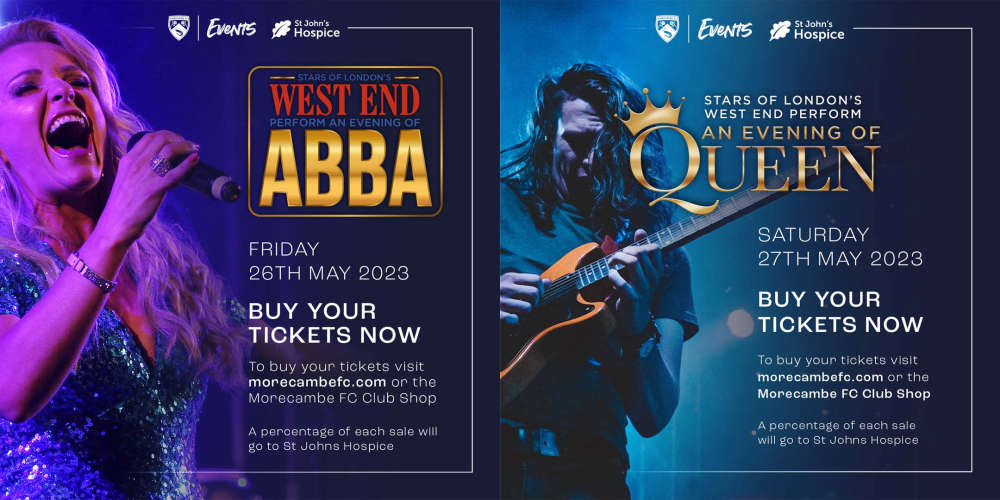 Related Story: Morecambe FC to host outdoor concerts featuring stars of Abba and Queen musicals - Beyond Radio