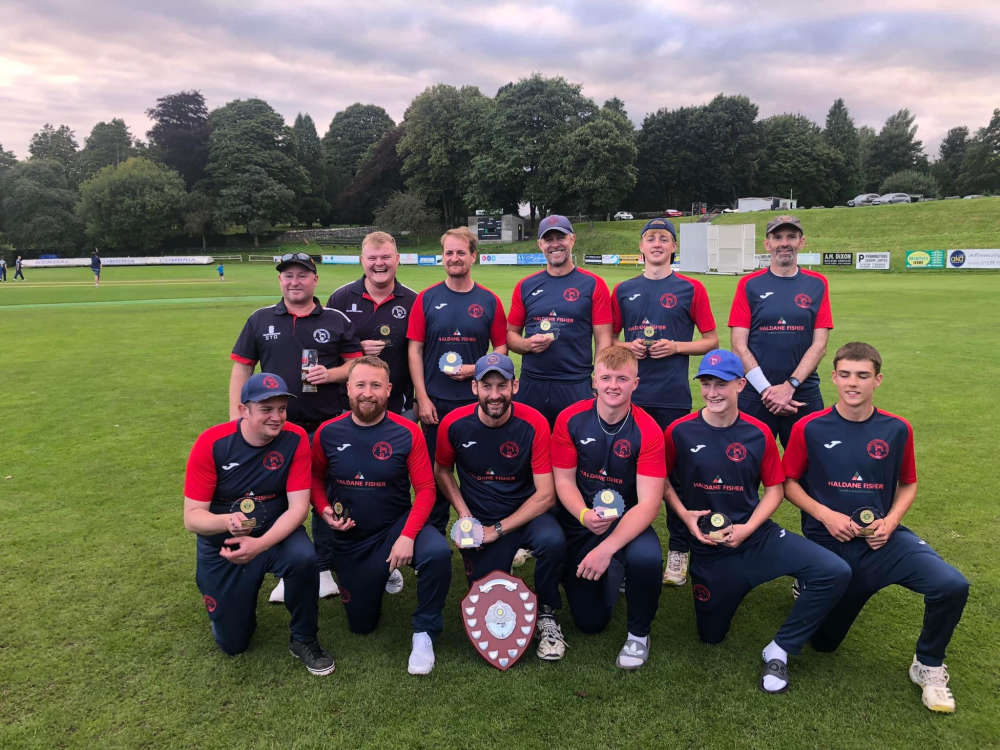 Shireshead and Forton's second team have won the Westmorland Cricket League British Rose Trophy for the second consecutive year.
They beat Netherfield's thirds on Sunday (August 13) at Netherfield Cricket Club in the rearranged final of the trophy, which is contested by cricket teams in the Westmorland Cricket League Division Two.
Netherfield's thirds won the toss and elected to bat.
Shireshead bowled well and Netherfield's batsmen fell quickly, with the Kendal side making just 73 all out in the nineteenth over. Shiresheads reply was quick and was all done in 12 overs, winning the game by seven wickets with just three players out.
They were strong from the off as Rick Hamblett hit a six in the first over.
The side played with four juniors in their team: Ben Brown, Stan Collinson, Aiden Weir and Dan Pye.
Captain and man of the match Michael Mead, who took three wickets on the day, told Beyond Radio that the team are "delighted" to win the trophy, and the club seem to be very pleased with how involved those younger players were.
"At Shireshead we take a lot of pride in junior development and to have a cup winning side featuring four under 18s is a real accomplishment and shows a very bright future for the club," said Michael.
The team are second in the WCL Division Two, 24 points behind leaders Silverdale's firsts, with five games remaining in the league season.
Shireshead and Forton's seconds take on Heysham's seconds away (August 19), Morecambe's thirds away (August 27), Coniston's firsts at home (September 2) and Westgate's seconds away (September 9) before the season draws to a close.
"Our league position is again driven by a good balance of excellent juniors and those experienced cricketers giving them guidance and support to develop in the sport that we love.
"We're very much a club of volunteers so we attribute the success of all our teams to the hard work of coaches, ground staff and all the unsung heroes at Shireshead."
The club's firsts lost their final – the WCL Division One Hackney and Leigh Trophy final - which took place on the same day at the same ground, against Burneside's firsts who, just like Shireshead's seconds, have won their cup for the second year running.