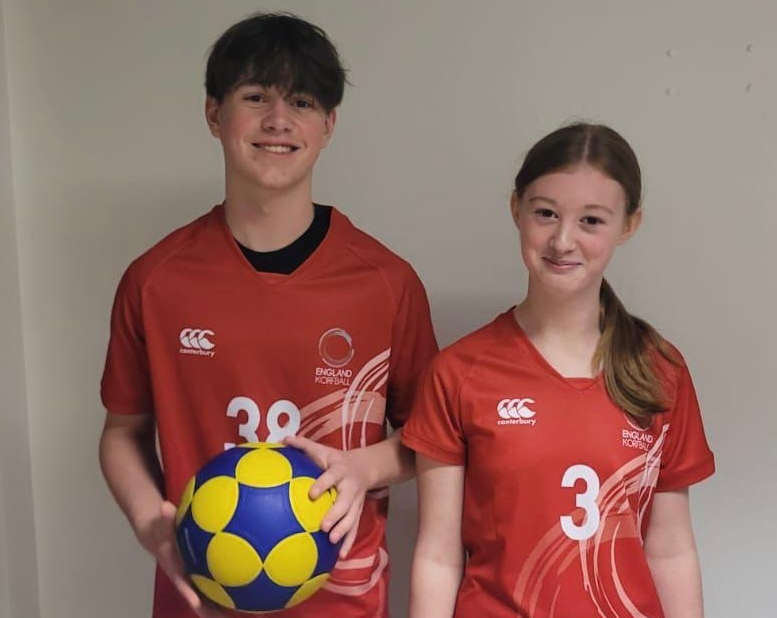 Two teenagers have made their debut for the England youth squads in the growing sport of korfball.
Corin Maden and Freya Procter were selected to play in Flanders, Belgium, last weekend.
It was the first time the North West had ever been represented in the England korfball youth squads.
Corin, 16, goes to Lancaster Royal Grammar School and Freya, 14, attends Ripley St Thomas school in Lancaster.
Korfball was established for adults and juniors in the Lancaster District in 2017, with the setting up of a new city club - Lancaster Phoenix - and a programme of korfball in primary schools.
Corin and Freya both joined after-school korfball clubs in 2017, progressed through the junior programmes and played for the North-West at inter-area competitions at the younger age groups.
This October, a North West U15 Korfball Academy was launched, based at Lancaster Royal Grammar School, to provide athletes with opportunities to play at a higher level.
"We are delighted that two of our longest-serving athletes were selected and had this opportunity to play for England," said Andrew Barnes, academy and club coach.
"They are a pleasure to coach and it's been fantastic to see their development over the last six years.
Ellen Pearce, chair of Lancaster Phoenix, said: "There has been growing momentum for korfball in the north west with an expansion in local league teams, now at 22 from Manchester, Lancaster and Liverpool, over the last few years.
"It's fantastic to see elite, community and youth level korfball spreading beyond London and the south east which are the traditional korfball heartlands in England."
Korfball is a mixed-gender team sport, similar to basketball and netball, played in more than 40 local primary schools over the last few years with regular local schools tournaments and opportunities for adults to play through Lancaster Phoenix.