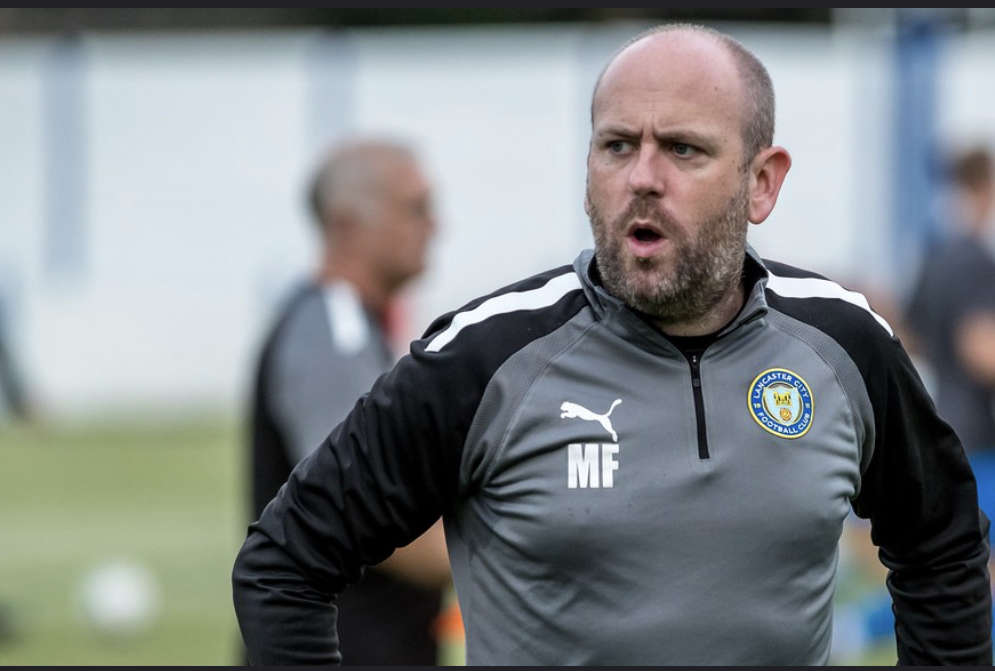 Lancaster City say manager Mark Fell is committed to the club as he celebrates five years in charge at Giant Axe.
Following speculation as to his future over the weekend, the Dolly Blues issued a statement confirming their manager's future.
"Following social media speculation, the Lancaster City FC board is delighted to confirm it has secured the commitment of Mark Fell and his backroom team,'' a spokesperson said.
The statement continued: "Both Mark and the board share the vision to continue to drive towards a more professional approach across all parts of our club and we're delighted that Mark and his team have committed to the club and share that vision."
Today (October 2) marks five years since Lancaster City appointed Mark Fell as their manager.
He joined in 2018, leaving Ramsbottom United who at the time were in the Northern Premier League Division One West.
Before his spell at Ramsbottom, he had been in charge of Whinney Hill and Nelson FC, as well as being involved with Accrington Stanley and Preston North End's youth setups.
In his five years so far with the Dolly Blues, he has guided them to winning the 2019/20 Lancashire FA Challenge Trophy and they have always been a solid outfit in the league.
Mark Fell spoke to Beyond Radio recently about his time in charge, as well as his connections to the city of Lancaster prior to taking the job.
He studied Sports Studies at Lancaster University in the early 2000s.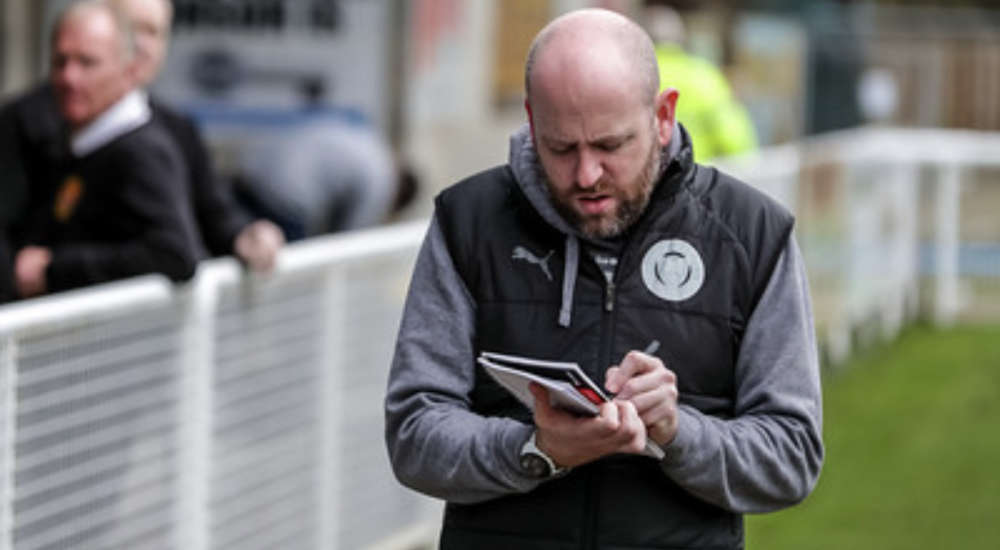 "I was a student here, did my degree here, lived here for three or four years.'' He said.
''I went off to work in different places. I came back here for a short while but then moved to Dalton with family.
"I've always had a real affinity for the place, a real love of the city, so when the opportunity came up to be the manager here, it was never in question that it was a role I was going to take.
"When I get the train here – I get the train to the airport some days for work – you can't help but look down from the train to the ground.
"There's no question that, whatever happens in my career and wherever I go on from here, there will always be an affinity between me and the city and me and the football club."
At the time Fell left Ramsbottom, they were in the playoff places but last season were relegated to the North West Counties Football League Premier Division.
When he joined Lancaster in October 2018, the Dolly Blues had only won once that season and were eight points adrift of safety with relegation looking a real possibility if they weren't to turn their fortunes around.
"We were in the playoffs at 'Rammy', I had a fantastic relationship with the chairman (Harry Williams) and so that was probably the hardest bit, we're still in contact now,'' he said.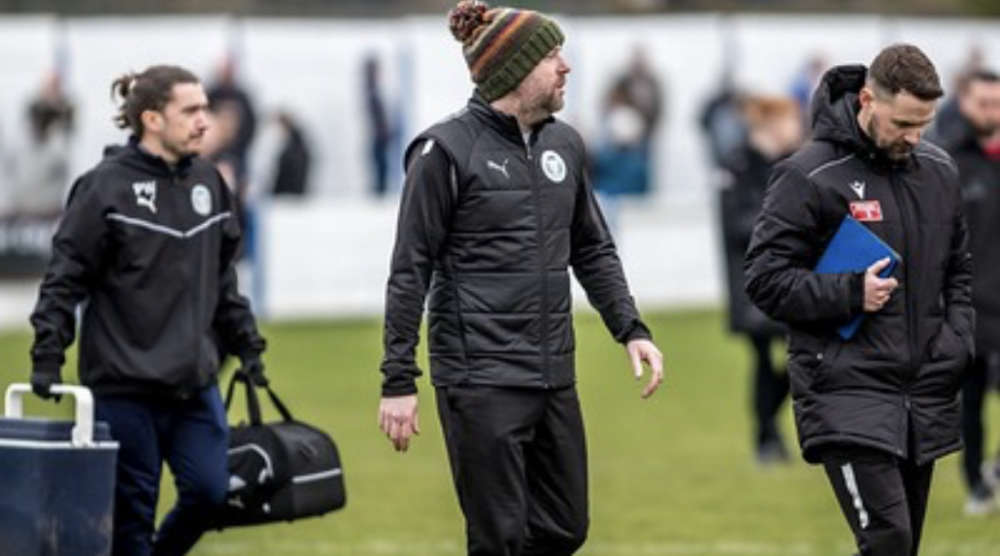 "Everything (about Lancaster) just fit at the time, it was the right location, the right football club. I knew they were in trouble when I came here but it certainly wasn't anything that fazed me. I wanted to get stuck into it and that's what we did."
Fell's coaching staff, which includes assistant Graham Lancashire who he has worked with since 2017, have been hugely important to him.
"Football is a cut-throat business, it's not a nice business at times, there are very few people you can rely on but I can rely on all my staff, I know that.
"Graham's been with me for a long time, (assistant coach) Rob Henry's contribution from a coaching perspective, from a real expert eye perspective, is invaluable as well.
"Everybody needs a Mark Thornley at their club, in terms of what he brings, not just as an outstanding goalkeeper coach but also his character.
"From a medical perspective we're bang on, Rudders too (Craig Rutherford, assistant coach). We all bring something different to our coaching team and I think that's what works well.
"I couldn't do it without them, there's no question of that, and everything that is sometimes attributed to me or to the players is absolutely part of what they do as well."
Like every football club, Lancaster City had to deal with the challenges of COVID, and that period was a very frustrating one for the club, especially given how strong their performances in the 2019/20 season had been prior to lockdown.
Fell said: "We were in the playoffs (in March 2020) so we'd started really strongly. Actually, we started the next COVID season really strongly as well (before it was voided), we'd only lost one in eight games, so those two seasons were a bit of a case of what could've been.
"I did think that that was probably the last season of that crop of players, we knew we were going to have to turn them over – we probably tried to keep them for a year too long (2021/22) and that was why we were mid table.
"Last year, it was about putting this new team together which is what we've done now and I think we're starting to see the rewards of building that team over a period of time."
Not only were City strong in the league in the 2019/20 campaign, but it was the same season they made it to the final of the Lancashire FA Challenge Trophy.
The final was initially postponed due to COVID but was eventually played in 2021, with Lancaster beating Prestwich Heys 6-1 to win the competition.
It was a huge success for the club, but there have been plenty of other significant moments in Fell's time in charge.
A memorable game for the Lancaster boss is when his side beat South Shields away from home in November 2019, when they both occupied the top two places. A goal from David Norris was the difference on the day.
"It will always be the game that sticks in my mind because it was a perfect performance from a tactical perspective. I like to think we're always that team who wears our heart on our sleeve and goes out and works really hard. That was just one of those special days.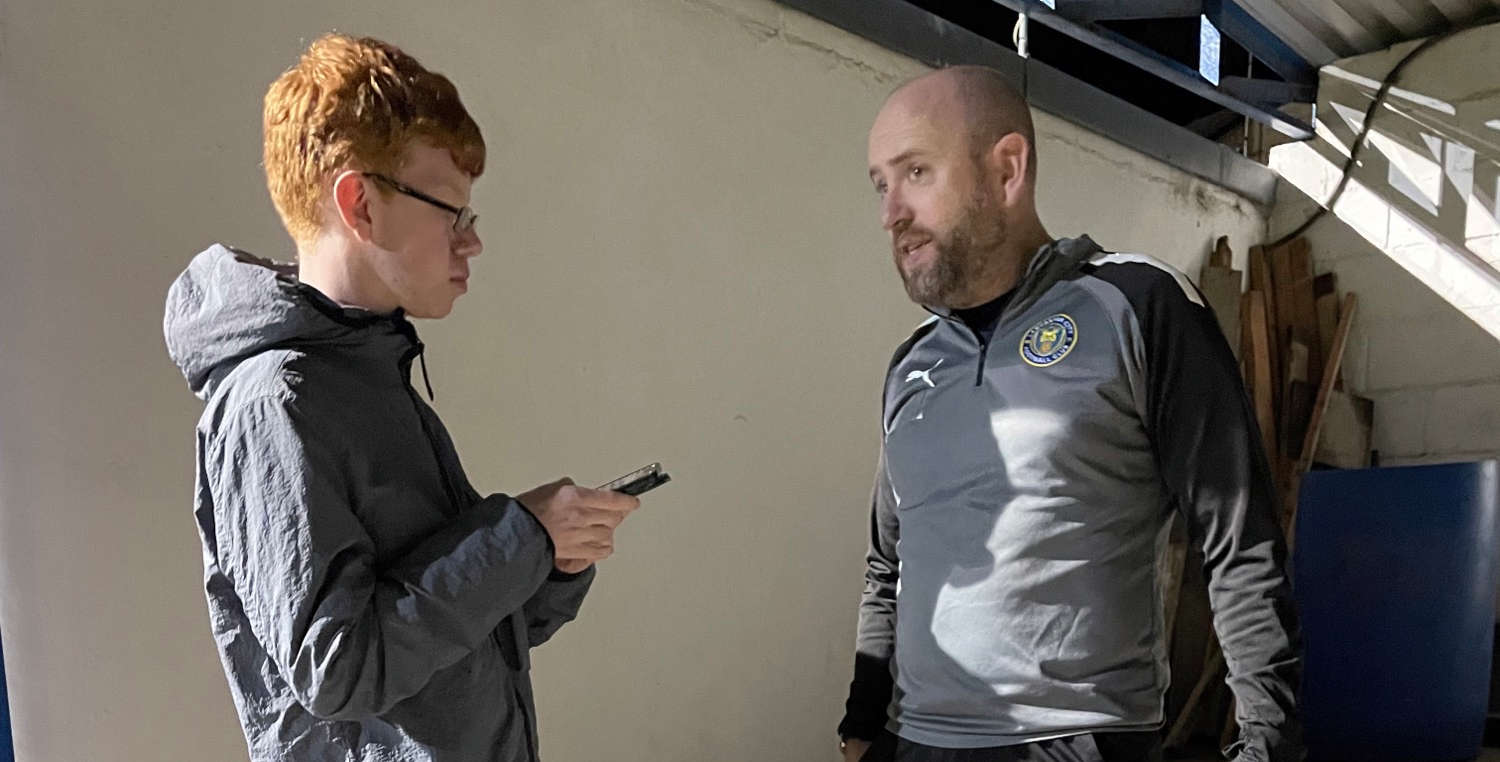 Beyond Radio's Ross Chapman interviews Mark Fell following a game
''We've had a lot of special days and special occasions, we've upset the apple cart plenty of times and that's what we've sort of become known for I suppose.
"Look at Macclesfield here a few weeks ago when we took them apart (in a 3-0 victory). We know what we're capable of."
The club had huge achievements on a wider level last season, with the ladies' team winning the league and cup double and the youth team winning the Lancashire League Cup.
Both of those successes and the men's team's solid start to this year's campaign gives Fell reason to believe that, right now, the club is quite possibly in the best position it's been in since his arrival.
"Theres obviously lots of stuff we can still do, on and off the pitch, marginal gains to be had,'' he explained.
"There are things we want to do better, we're obviously probably not equipped to make the step to the National League North, certainly from a financial perspective. The ground is still going to need a little bit of work although it's a fantastic old football stadium.
"I think we're in a good place. The emergence of the ladies has been fantastic, we've got a couple of youth players that we like, the connection with the juniors is better than it's ever been before.
"Everything is pointing towards a really strong future."