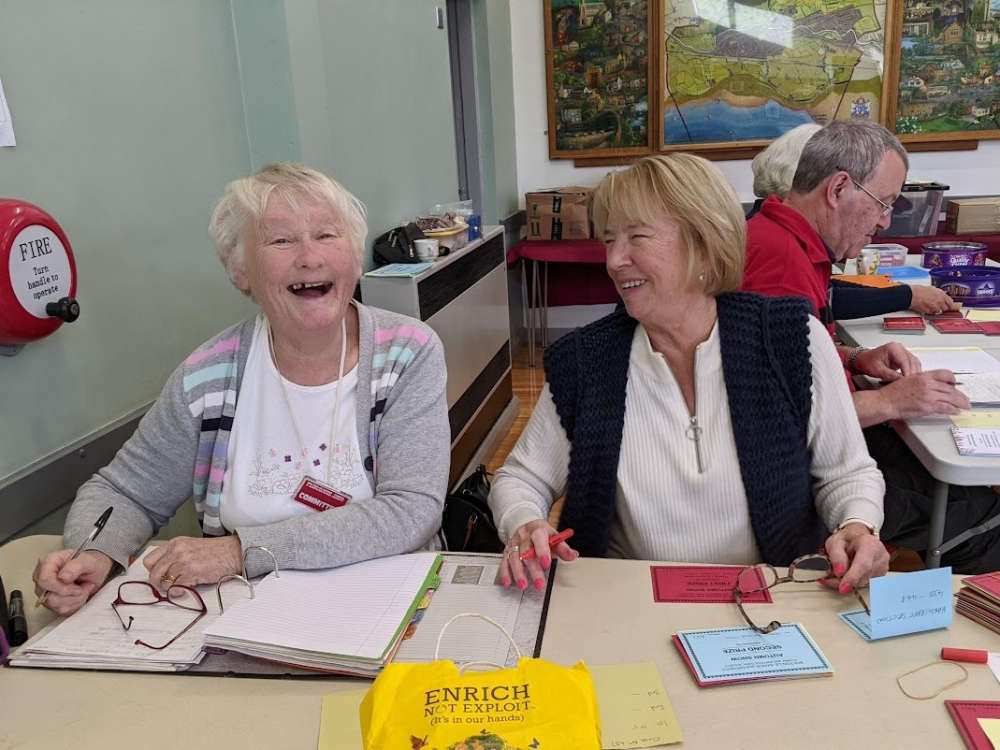 Bolton-le-Sands Horticultural Society's 74th Annual Autumn Show was held last weekend.
At the start of the Show, retired committee member Mr Barry Atack was invited to have a look around the exhibits before he was presented with a RHS Silver medal by Senior Committee member, Mrs Barbara Bainbridge. The medal recognises Barry's many contributions to Bolton le Sands Horticultural Society over the last 18 years.
Since their humble origins in Dewsbury, Barry and his wife Betty have amassed a wealth of botanical knowledge across all areas of flora. Barry's passion for the unusual led to an extensive collection of seeds and plants from all around the world, from cacti and succulents to lilies, rare tulips, ferns and foxgloves.
Recent circumstances have meant that Barry retired from his roles as panellist on the village 'Gardeners Questions' events and as head judge of the Bolton le Sands Village Garden Competition.
This year's Autumn Show was a bumper year for entries in the Floral Art section with beautiful exhibits for Bonfire Night and Halloween. The Miss Beaumont Trophy for most points in the Floral Art Section was won by Ruth Iveson of Southport.
The T W Bellis Trophy, the M Broadwith Trophy and the Federation Blue Ribbon, were all won by Mr Derrick Ireland of Yealand for his exhibit in Class 307: Vase of 5 Chrysanthemums which was spectacular.
The Autumn Show was well attended and many of the visitors stayed for the end of show Auction of produce, which was conducted by Chris Nightingale who kindly stepped in at the last minute. The Auction raised £36 and from this £20 will be donated to the society's Charity of the year, the Forget-me-not Centre @ St John's Hospice.
Louise Belcher, Show Secretary, said: ''Thank you to all volunteers and members of the Horticultural Society Committee for their hard work and dedication in bringing the show together.
''This wonderful community event could not go ahead without your efforts. Particular mention goes to the wonderful WI volunteers who ran the kitchen and kept the tea and cakes flowing all afternoon.''
The society's last event of the year will be the November Talk: "For Peat's Sake" by Zoe Munby, to be held at 7.30pm on Thursday, November 16, at the Old Boys' School on St Michael's Lane.