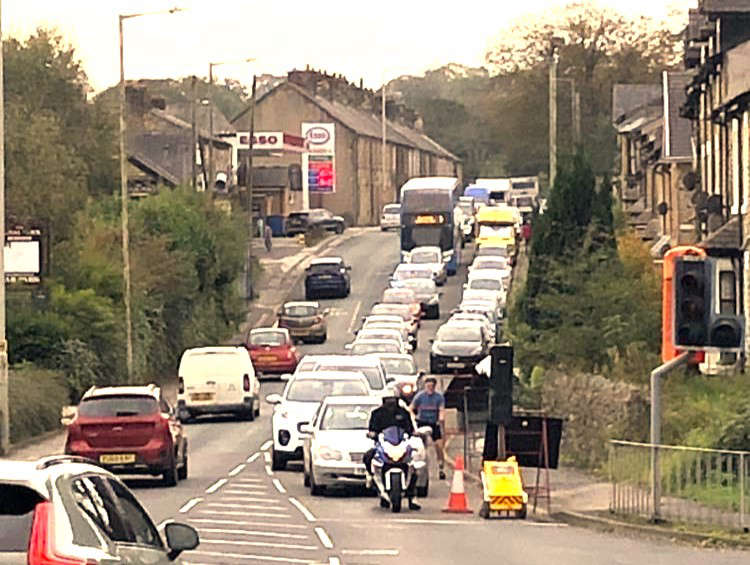 Lancashire County Council say permission for roadworks that caused traffic misery on the main route through Carnforth shouldn't have been granted.
The authority say they're investigating why a permit for the work on the A6 was given, as it contradicted their own guidelines.
At the end of last week, four way temporary traffic lights have appeared on the A6 Lancaster Road, near Tesco, causing significant delays, especially at peak times, with reports of standing traffic past Crag Bank and as far as Truckhaven.
A number of residents affected by the works have also contacted Beyond Radio to say that they could see no work taking place over the weekend.
The County Council, who are responsible for highways, originally said the scheme, at the junction of Lancaster Road and Alexandra Road was a 'utility repair and maintenance works' to 'excavate in the footway to clear a blockage', planned to be completed by October 10.
Also on Lancaster Road utility works to 'excavate in footway to repair electrical supply to a street lamp' were scheduled to be completed by October 11.
Traffic has now returned to normal levels after they were removed.
In a statement, Carnforth Town Council said: ''Following our request Lancashire County Council have urgently investigated the cause of the traffic problems over the weekend and have attributed this to 'officer error' in granting a permit that had originally been declined.
''They have advised that there are 'clear directions to not approve any works that require "lights" that look to start on a Friday'.
''They go on to state that 'The mistake is being addressed with training and a reiteration of the expectations for permits, checks and approvals'. They extend their 'sincere apologies for this instance' and the '..expectation that this will not happen again'.
''Lines of communication on these matters are usually good and we appreciate Lancashire County Council taking action.''