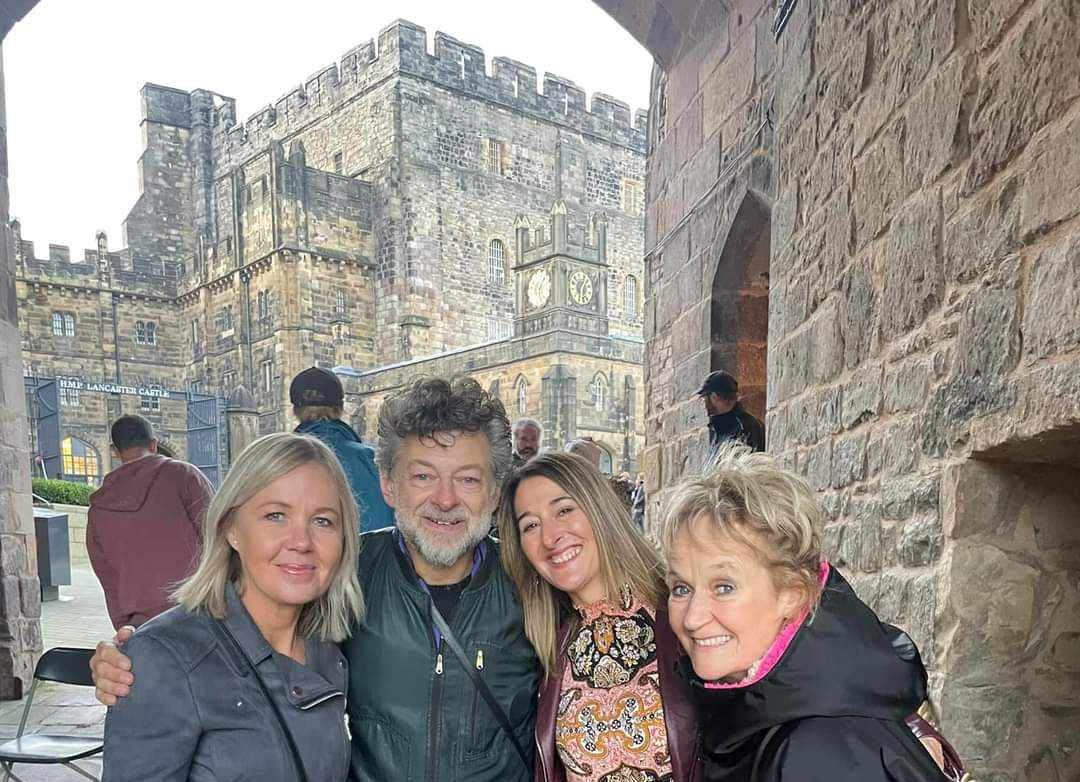 Acclaimed film actor Andy Serkis returned to his old stomping ground to take in some of the sights and sounds of the Lancaster Music Festival.
Serkis, who went to Lancaster University, was spotted on Saturday at Lancaster Castle - one of the many venues for the weekend's huge citywide celebration of live music.
Andy and his wife, fellow actor Lorraine Ashbourne, posed for a photo at the castle gates on Saturday with Kelly Wells from Morecambe and her friend Elaine Hastings.
His visit also appeared on the Lancaster Music Festival Facebook page and local page Lancaster Past & Present after he posed for more photographs with festival-goers.
"Well blimey, that's a bit…dare we say it…precious!" said a music fesfival spokesperson, referring to Andy's character Gollum's catchphrase in the Lord of the Rings films.
"Fantastic to see that acting great and Lancaster Uni and The Dukes alumnus Andy Serkis was here during Lancaster Music Festival.
"Great to see that there's still a strong connection and affection for our city."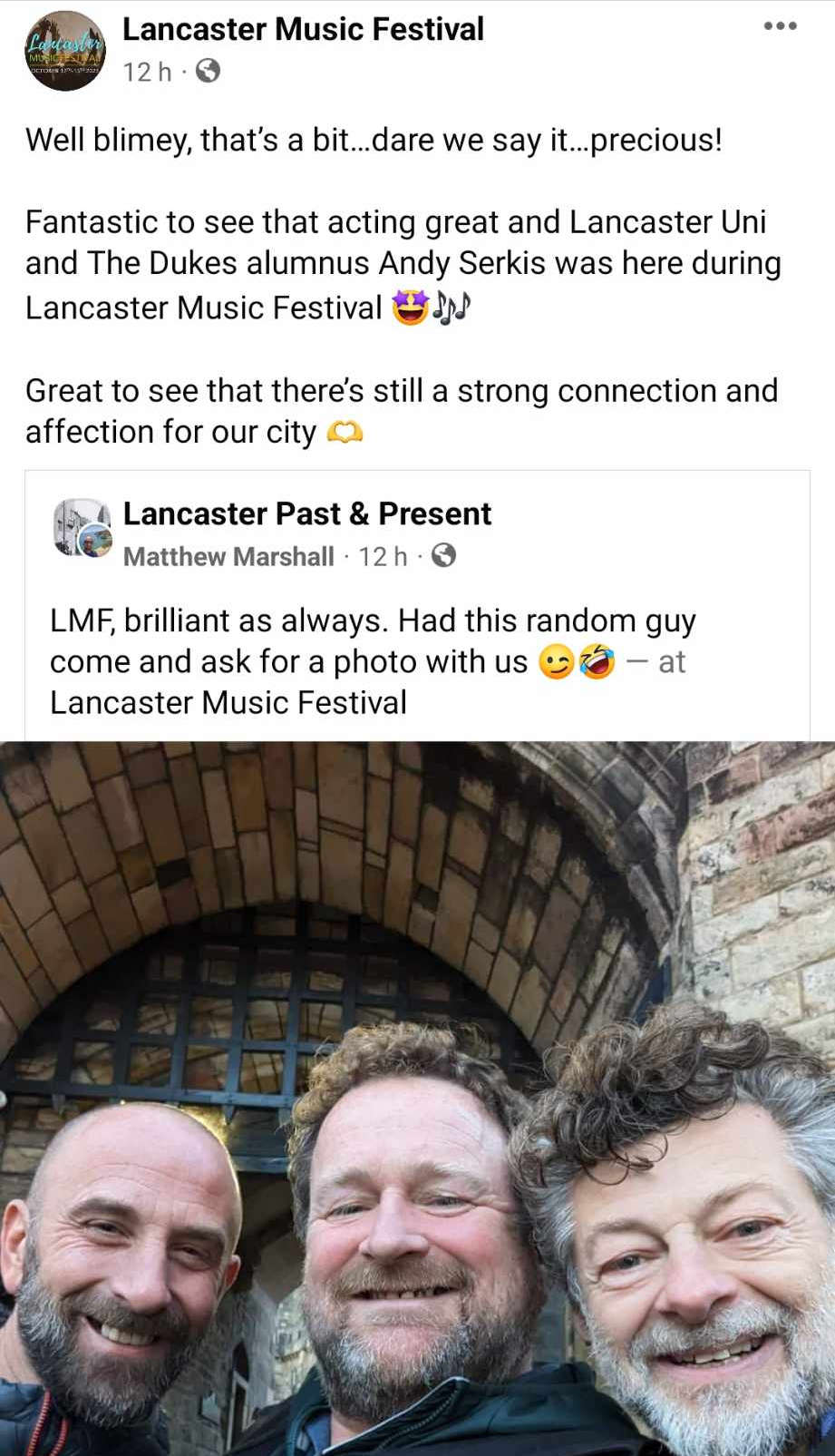 Serkis came to Lancaster University to study Visual Arts in 1982 and gained an Independent Studies degree in Theatre Design and Movement.
Part of his course involved visiting The Dukes, where he worked with production designers and painting sets, and eventually staged some of his student productions there.
The Dukes gave Andy his first professional acting job in 1983 and in 1987 he appeared as Lysander in the very first Play in the Park at Williamson Park, A Midsummer Night's Dream. He is now an Honorary Patron of the Lancaster theatre.
During his time in Lancaster he lived in a farmhouse near the University, rented a room in Hornby Castle and had a flat by the river in Lune Street.
Since then Andy has gone on to international fame for roles in the Lord of the Rings movies, King Kong, Avengers: Age of Ultron, Black Panther, The Batman, playing Ian Dury in the biopic Sex and Drugs and Rock n Roll, the Star Wars films and The Rise of the Planet of the Apes, to name just a few.
He is known for his motion capture acting and animation skills, and has his own production company and motion capture workshop in London,
His wife Lorraine Ashbourne is a familiar face from many TV series and films including The Street, True Dare Kiss, Thin Ice, In a Land of Plenty, Boon, Playing the Field, Casualty, Grantchester, Silent Witness and London's Burning. She has also acted in productions on the stage alongside Andy.
Lancaster Music Festival pulled huge crowds to the city over the weekend, running from Thursday October 12 to Sunday October 15.
Read more: INTERVIEWS: Lancaster Music Festival rocks as a triumphant celebration of the city - Beyond Radio