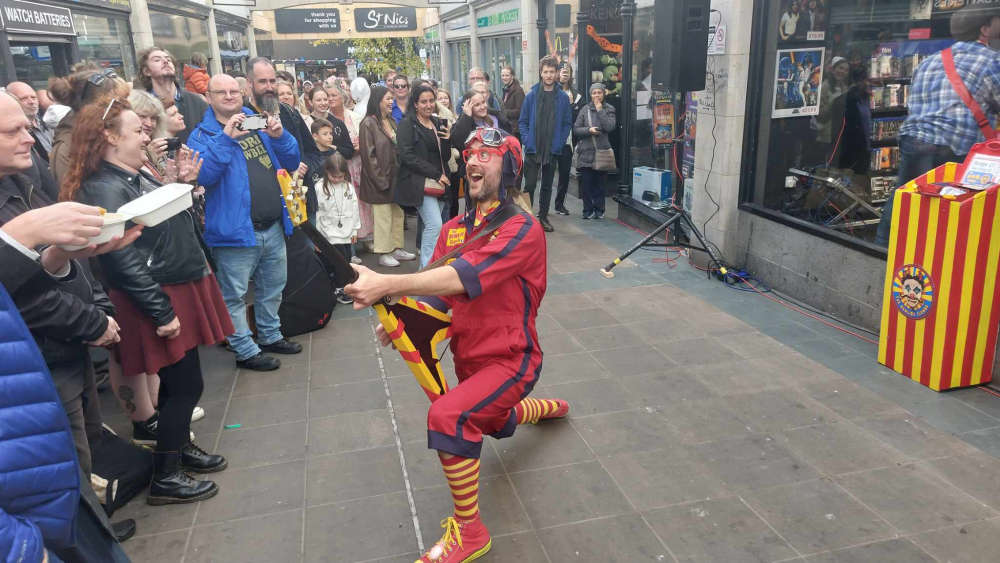 Lancaster Music Festival was a huge success as a celebration of music and everything the city has to offer and Beyond Radio loved being part of it!
The festival ran from Thursday to Sunday pulling thousands of people into Lancaster venues for all kinds of exciting and sometimes surprising performances.
Pubs were packed and there were also gigs in shops, at Lancaster Castle, on a canal boat, and even a special gig for patients at the Royal Lancaster Infirmary.
Lucy Reynolds, from the Lancaster Music Festival organising team, said: "It feels like a really nice city-wide celebration and that's what we've always aimed for."
LISTEN to our interview with Lucy Reynolds (pictured below)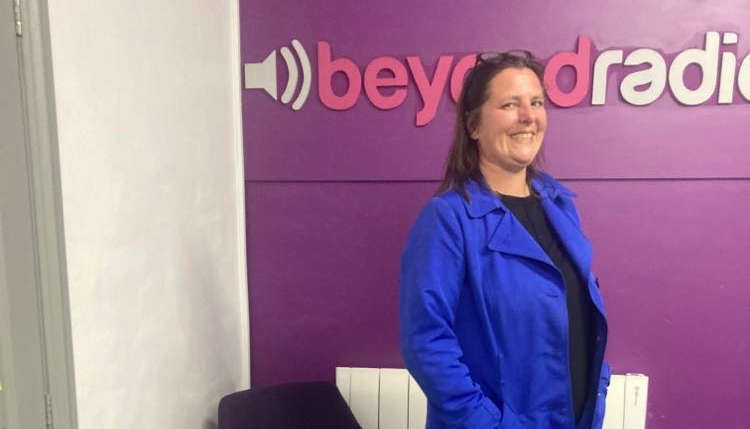 "There are so many people with brilliant skills and talents at the festival," said Lucy, speaking to Beyond Radio on Saturday during the third day of the annual event.
"Lancaster is a beautiful city. It's about the music but it's about the city as well. So many people come from out of town and just love Lancaster.
"I've met people this weekend who come back every year. And it's great to drop so much dosh into the local economy, all those people coming and spending their money, booking tables, eating food and buying drinks. It's just nice to have a bit of a celebration, isn't it?"
Beyond Radio was delighted to host the Market Square stage on Saturday, with Greg Lambert introducing the artists, supported by Chris Brookbanks, Duncan Moore, Sam Cragg, Ethan Isaacs and Roy Ward.
Saturday's entertainment in Market Square began with not even the odd shower putting off salsa, kizomba and semba dancers who danced in the square for two hours in a joyful atmosphere.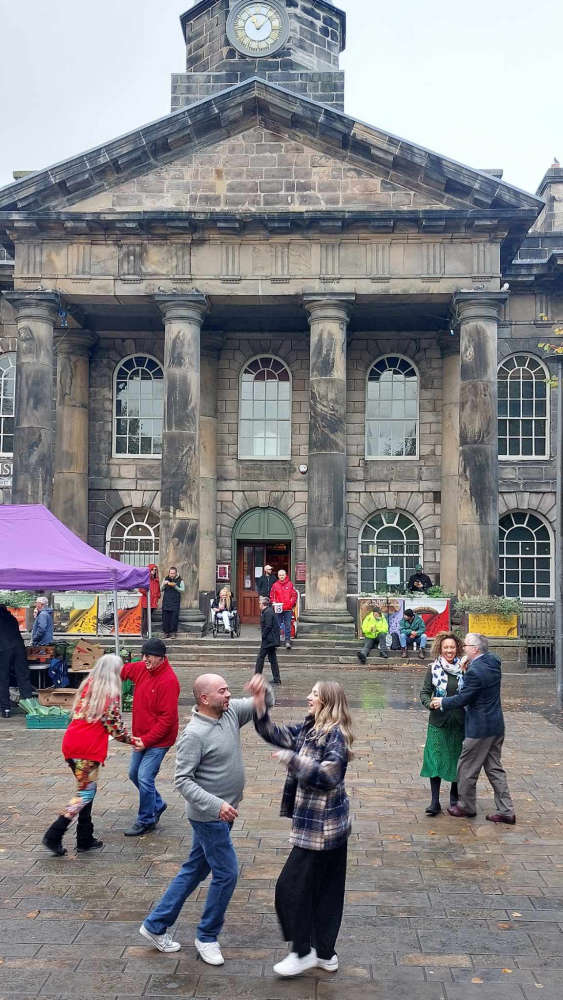 This was followed by performances from Manchester pop band Hi Sienna, Latin rock trio Eljuri, local indie group Do You Like Worms?, the Baybeat street band; rounded off by a performance by Sparkling Clogs who had the packed crowd in Market Square dancing along to their clogging routines!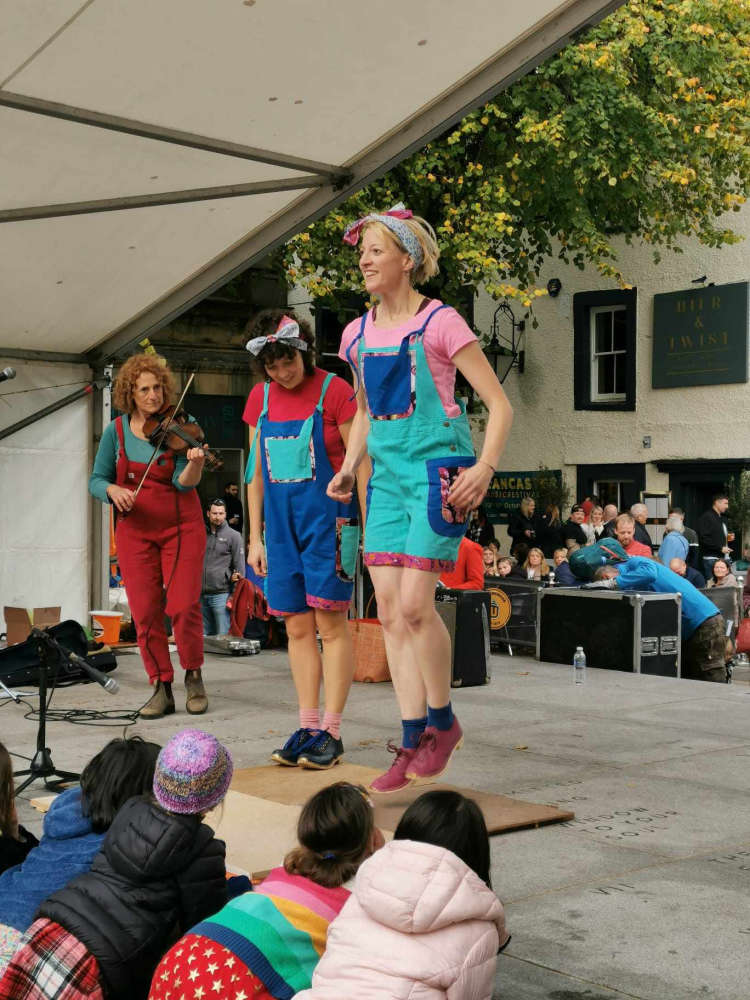 LISTEN to our interview with Jenny Reeves and Helen Gould from Sparkling Clogs
We were also delighted to meet Dave Ford the town crier who in between making festival announcements to the people of Lancaster, was giving out kazoos!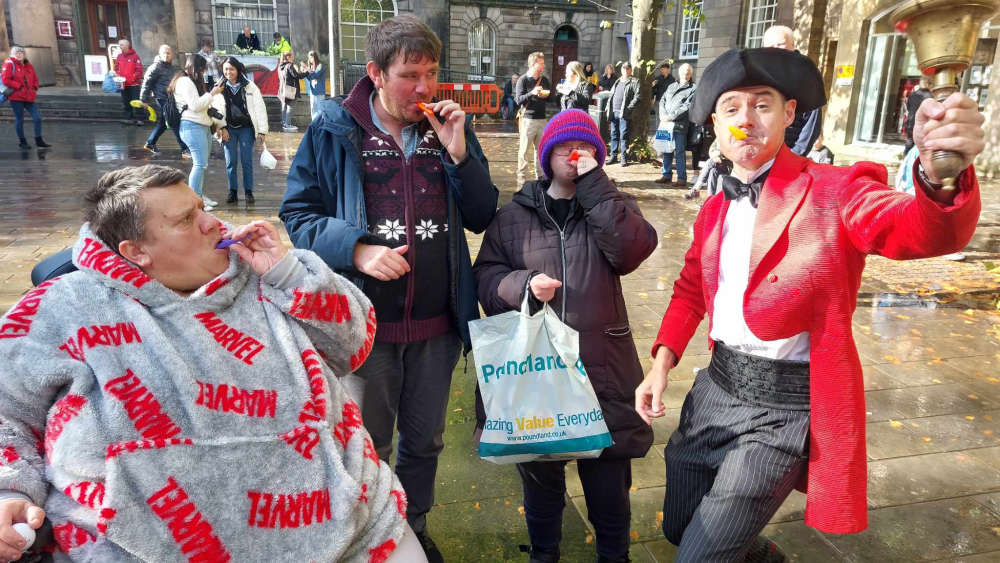 Here are more photos from Beyond Radio hosting the Saturday afternoon stage in Market Square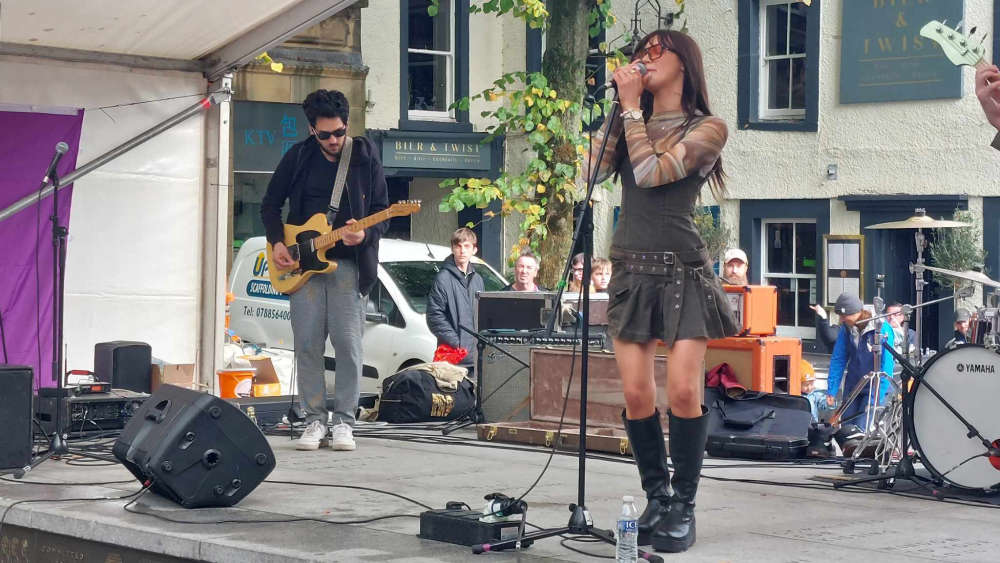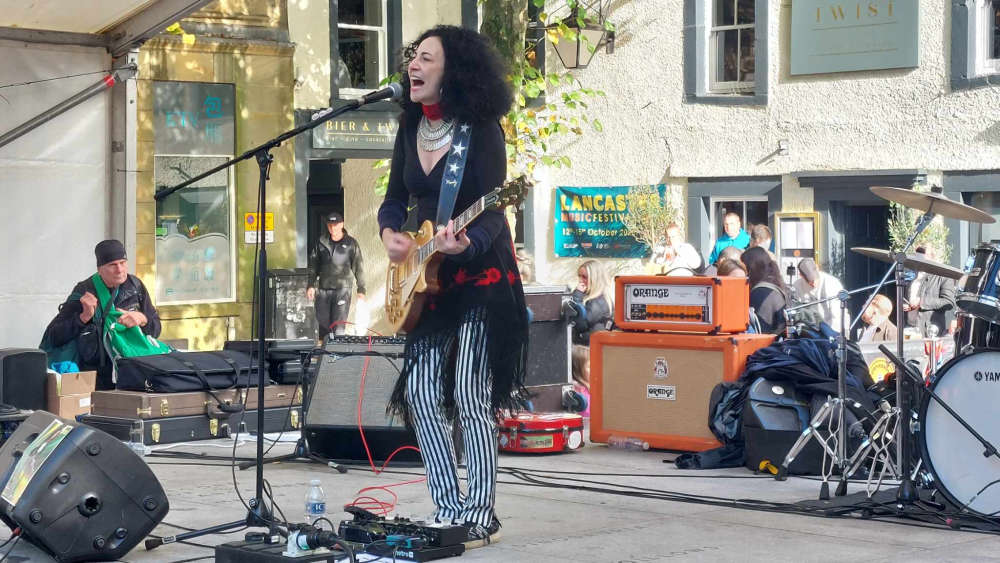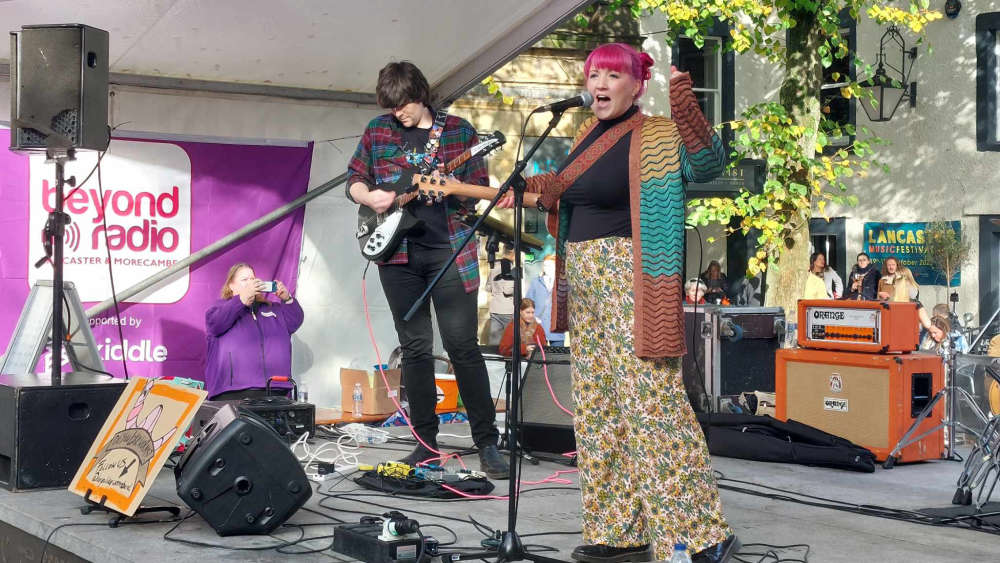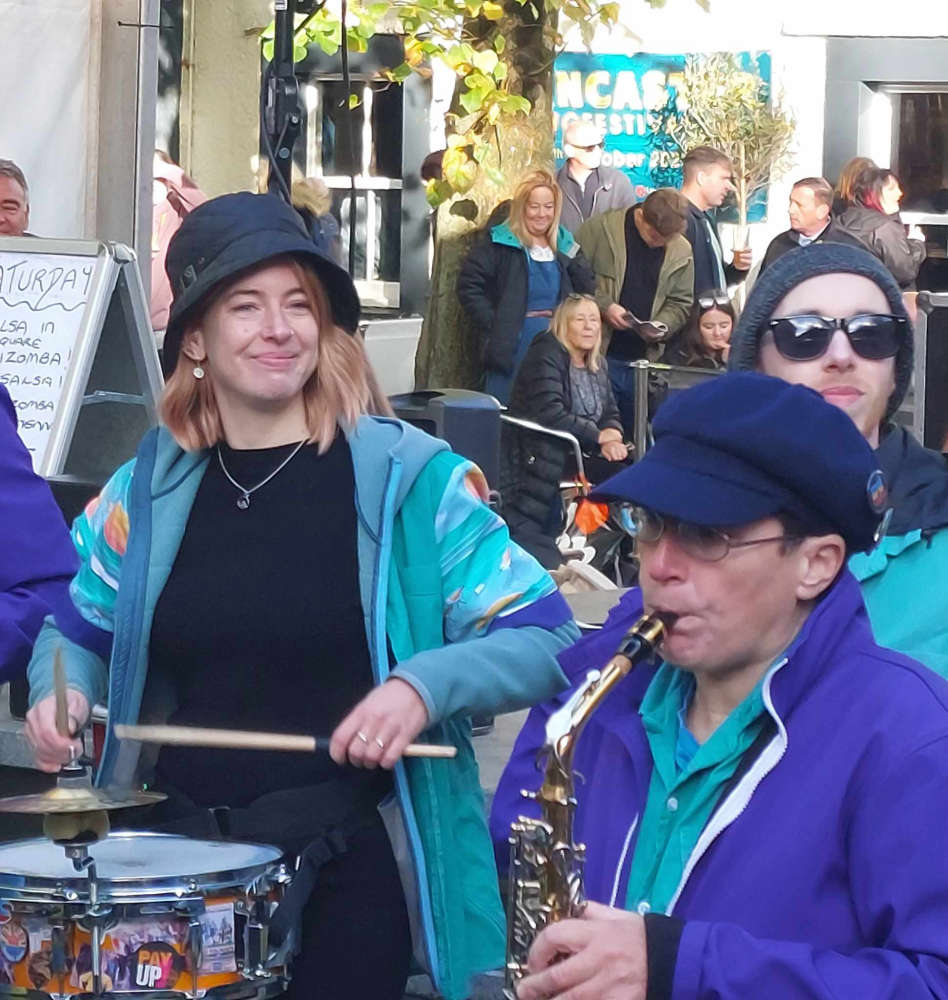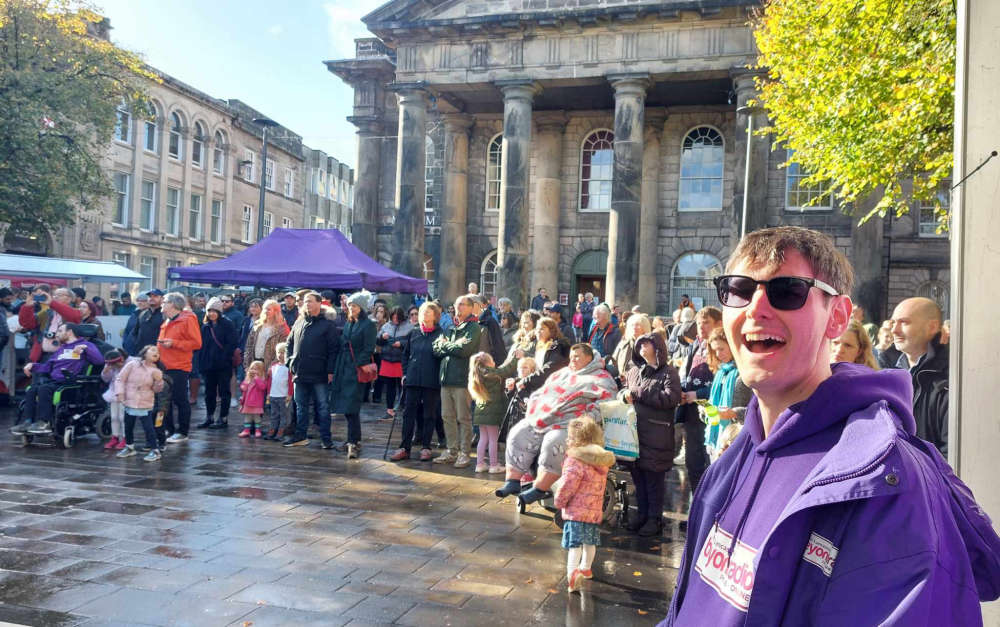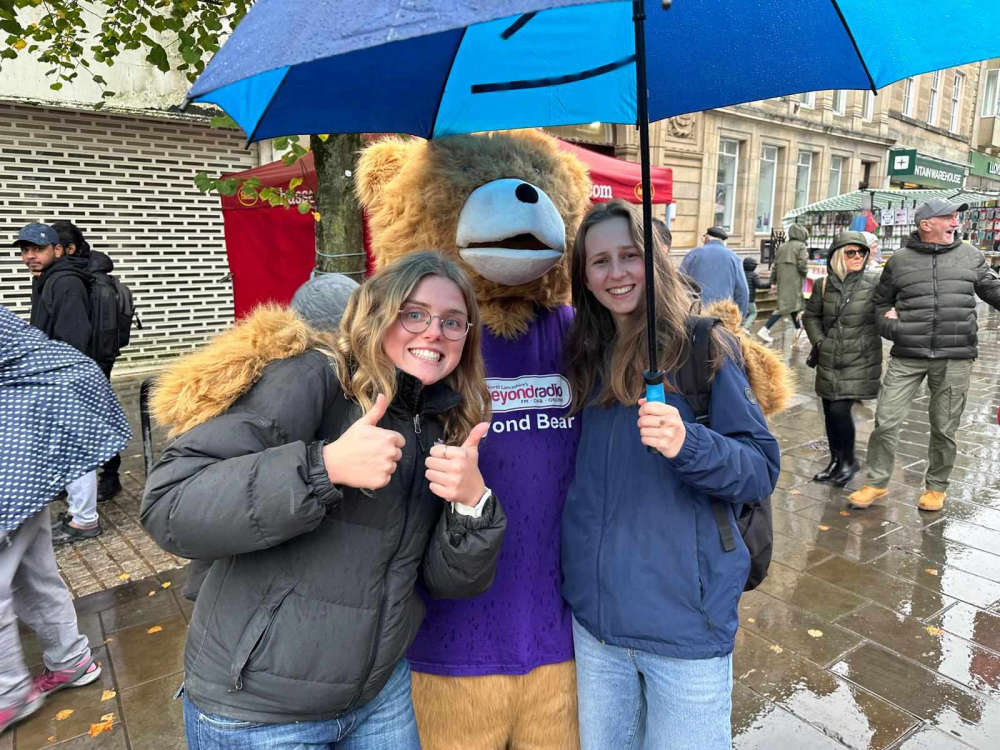 At one point on Saturday afternoon, more than 50 gigs were taking place simultaneously across Lancaster.
"It's been packed all over town," said Lucy.
"The pubs are heaving."
Surprising 'busk stop' performances were happening in shops and unusual locations across the city.
"They went really well, loads of people turned up for them," said Lucy.
"I went to see a soul singer in Banks Lyons Shoes!"
The Cacophony Orchestra performed on a barge on Lancaster Canal while musicians Sian Phillips and Bill Roberts played for elderly patients on wards at the Royal Lancaster Infirmary.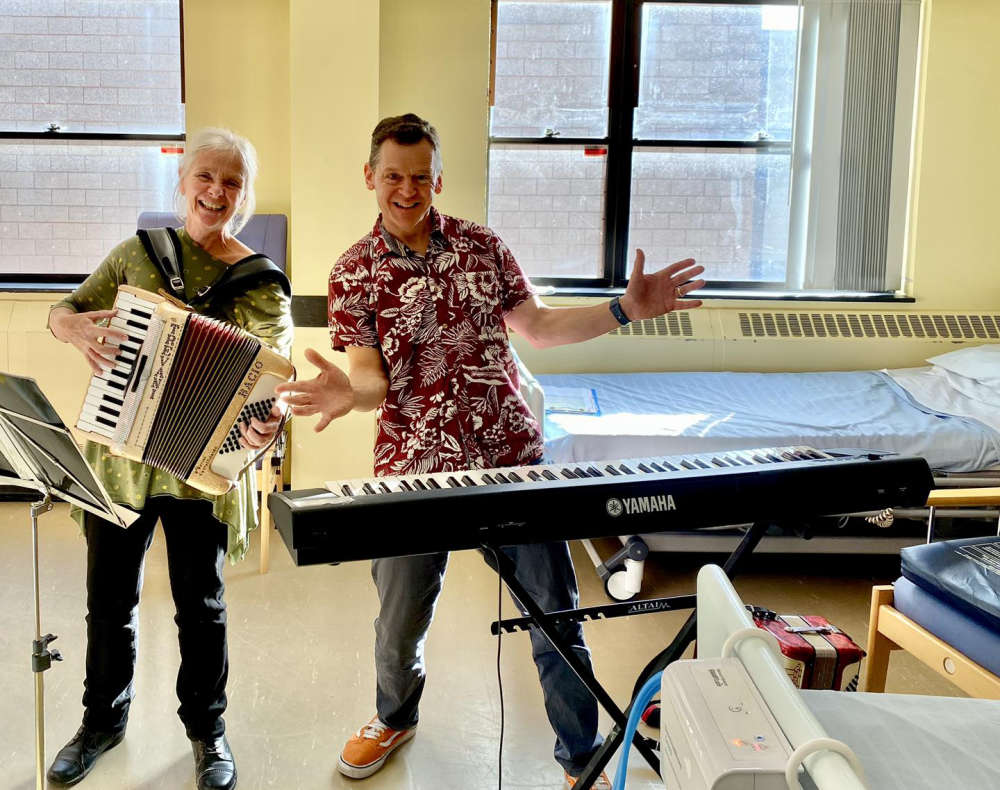 The Craic Inn at the Storey Gardens and Dallas Road Primary School were also popular festival venues over the weekend.
On the Sunday afternoon, the final day of the festival, Beyond Radio took a tour of as many venues as we could pack in to a few hours.
We saw performances including sensational young teenage vocalist Elena Reeve, whose incredible vocals on Whitney Houston's 'I Have Nothing' wowed the audience at The Bier and Twist in Market Square.
Festival favourites The Howling Clowns entertained shoppers with a gig in HMV which, thanks to charismatic guitarist Guy Morris, spilled out into St Nicholas Arcades shopping centre itself!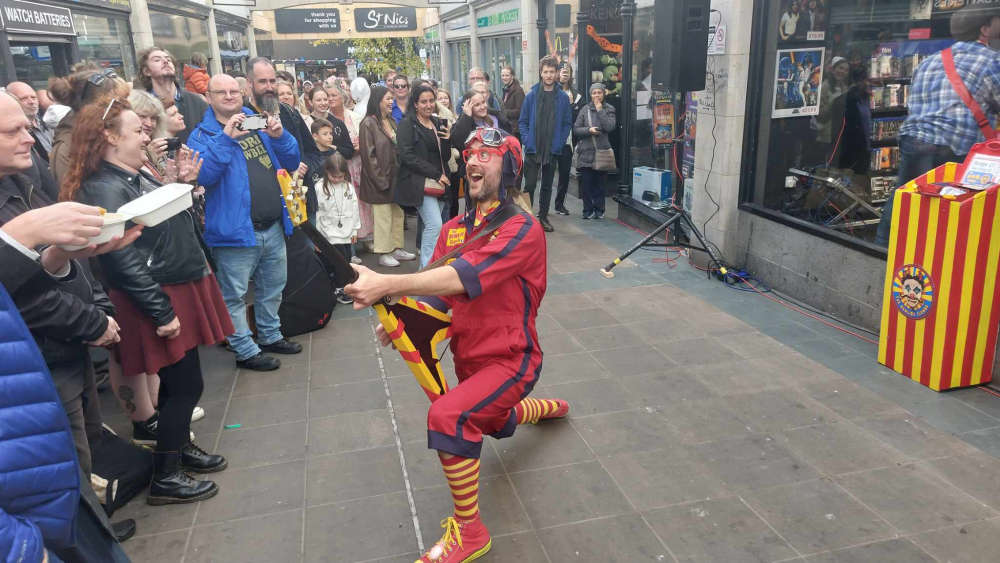 Acclaimed classical pianist Siqian Li performed for an enthralled audience in the Priory Church.
We also bumped into plenty of musicians walking around the town between gigs, as many were performing several times over the weekend.
They included Ben McCabe from More Music and the Baybeat band.
LISTEN to our interview with Ben
The Market Square stage also continued on Sunday, including a moving performance by sign language group Sign Out Loud.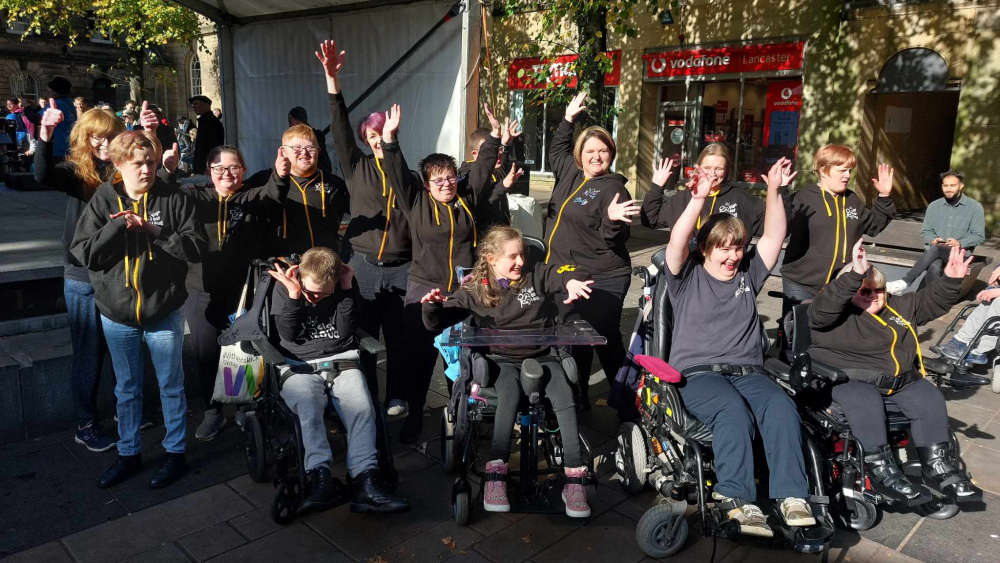 LISTEN to our interview with Sally Featon and Kate McCallum from Sign Out Loud
Moe fabulous local characters were out and about adding to the ambience of the festival, including Lancaster author, writer and performer Sue Seddon.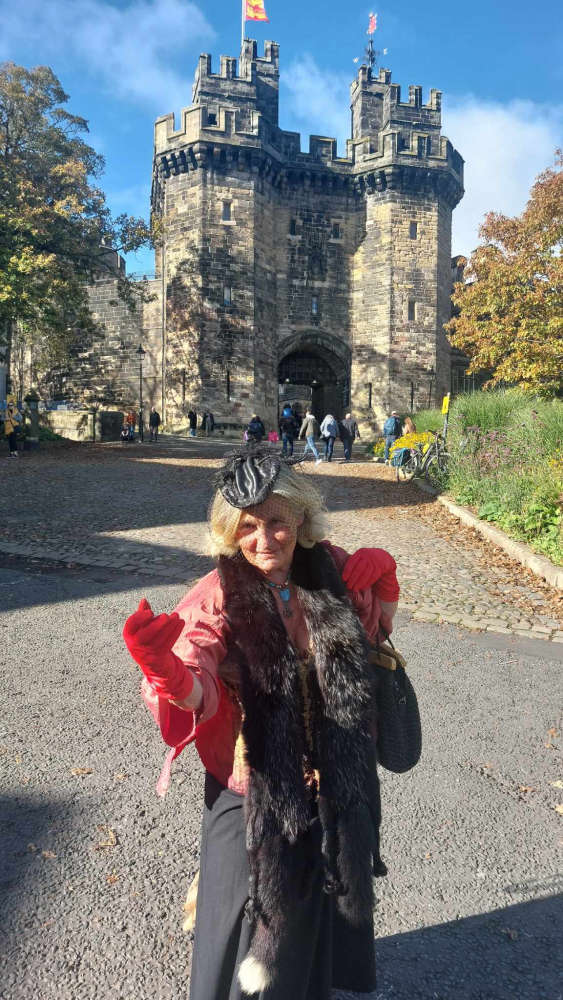 We also bumped into the cast of Star Wars!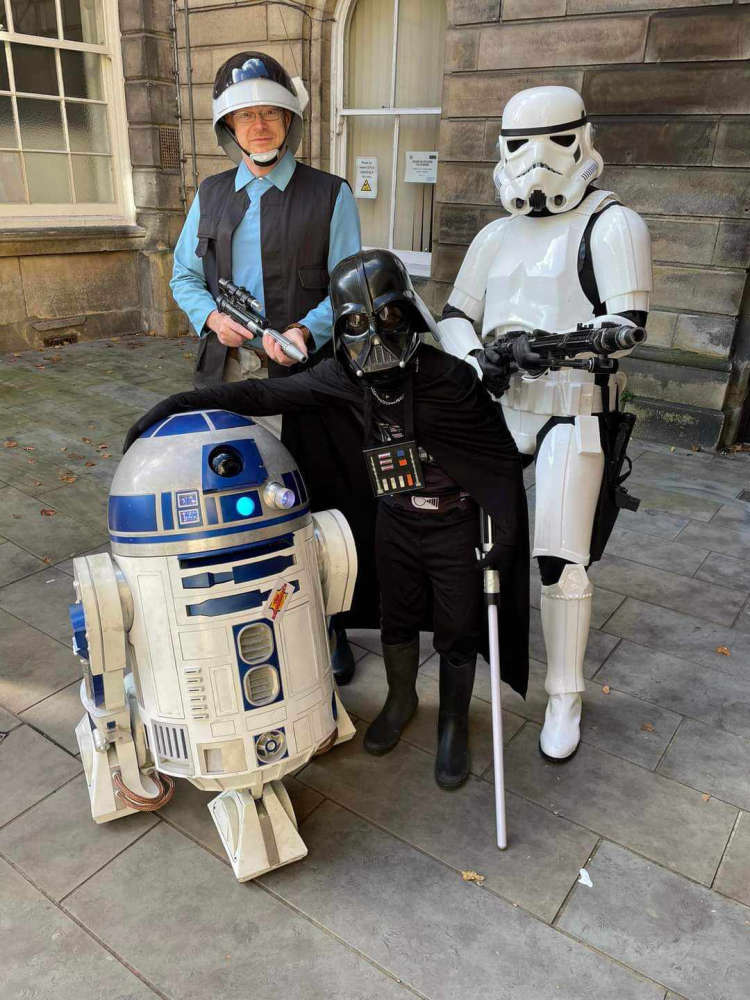 The festival came to a close on Sunday with one of the final performances of the weekend, by top British band Space on The Pub's outdoor stage.
The intimate ticket-only gig in front of around 200 paying customers in the China Street venue's beer garden, saw the Liverpool group play a crowd-pleasing array of new songs and hits including 'The Female of the Species', 'Neighbourhood', 'Avenging Angels' and 'The Ballad of Tom Jones' complete with a recorded vocal from Cerys Matthews of Catatonia, who sang the original alongside front man Tommy Scott.
Before the show, Tommy sat down with Beyond Radio's Greg Lambert to discuss Space's three decades at the forefront of British music.
LISTEN to our interview with Tommy Scott from Space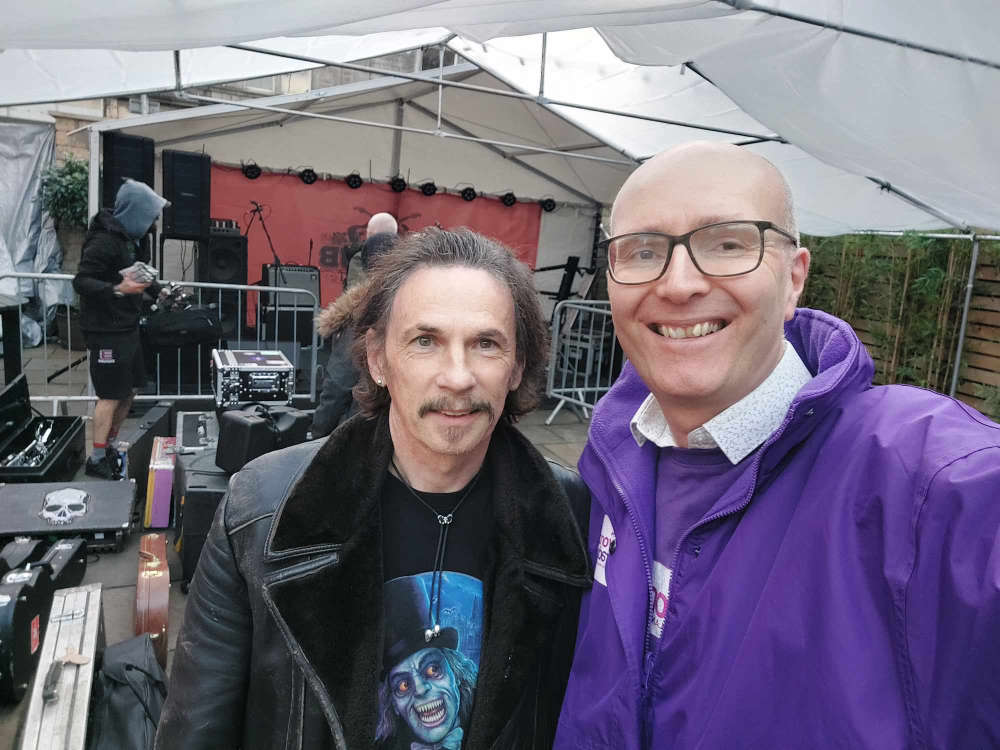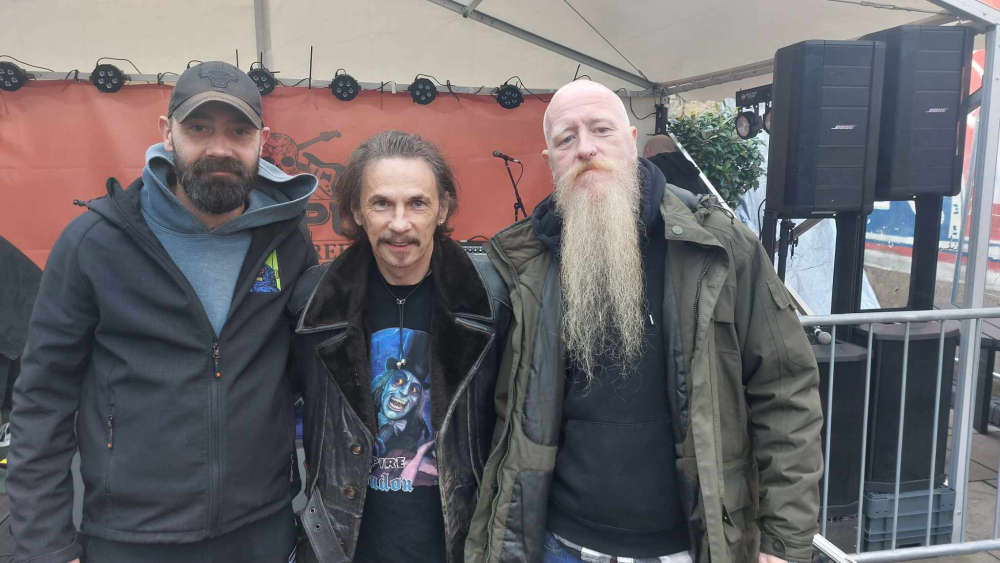 Here are more photos from our weekend at Lancaster Music Festival. You can find more pictures at the Beyond Radio Facebook page and video clips at our Instagram page.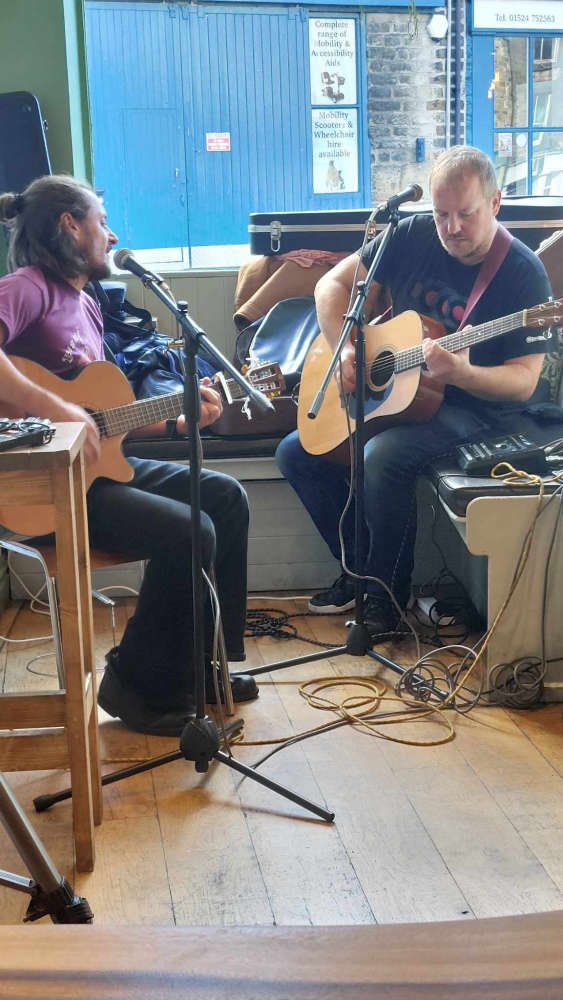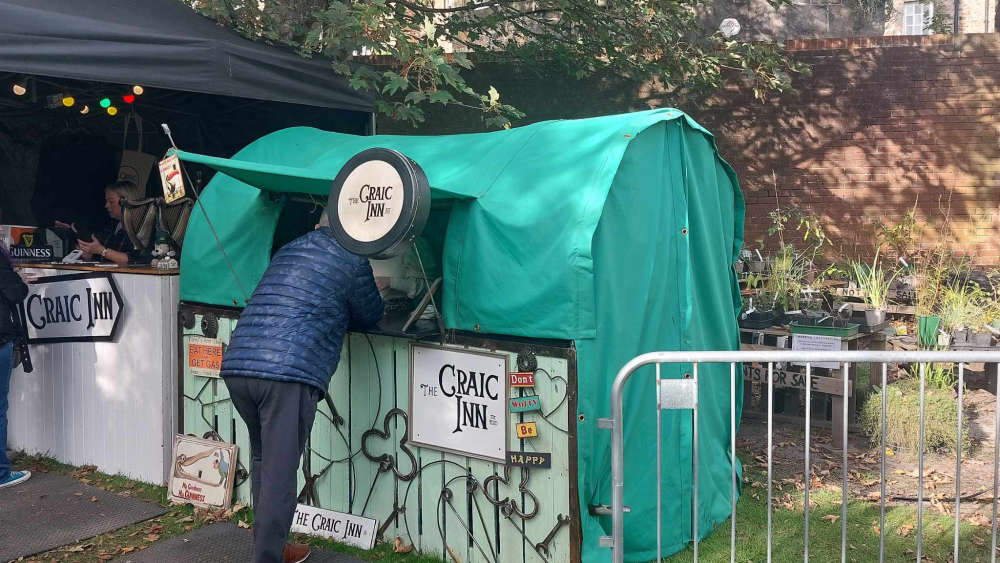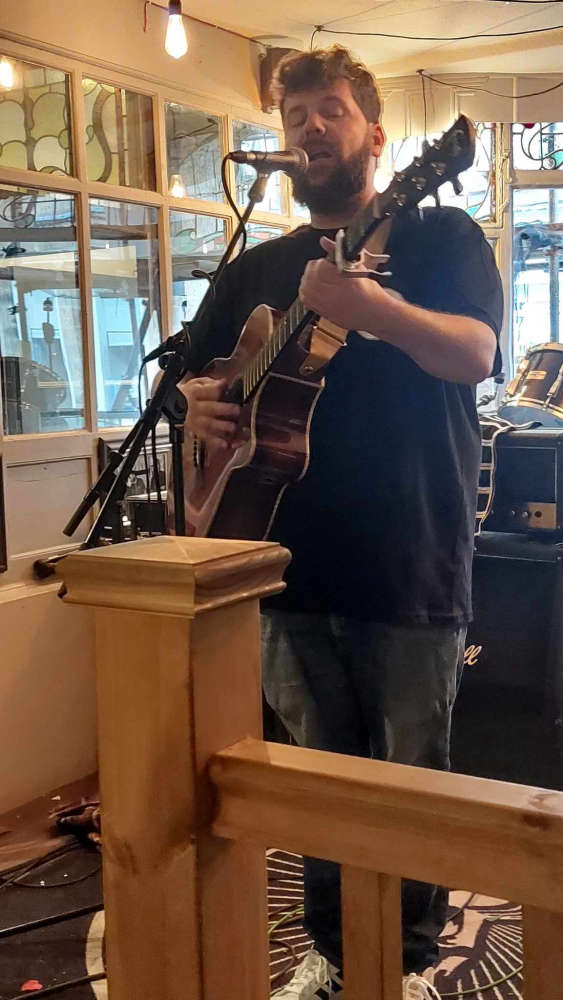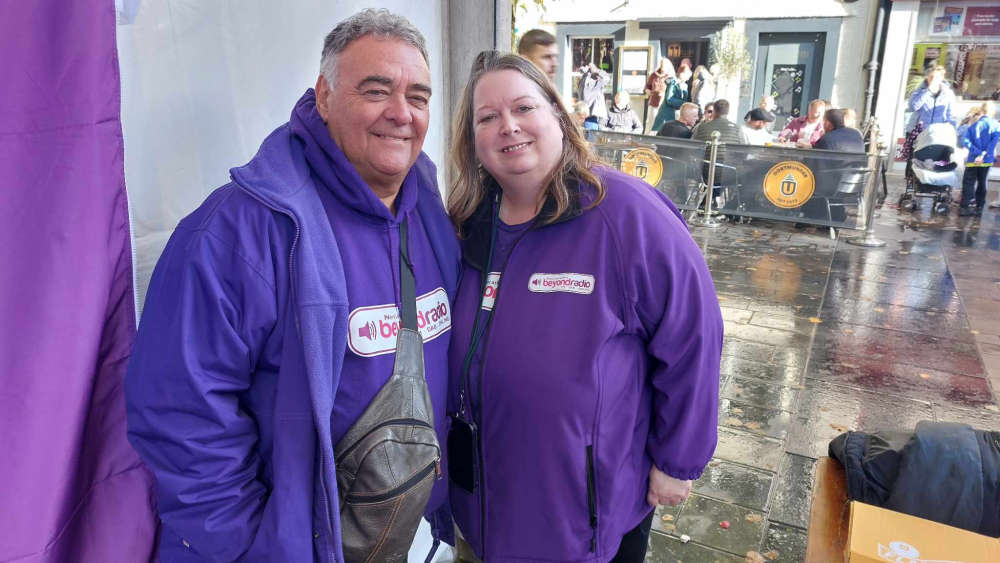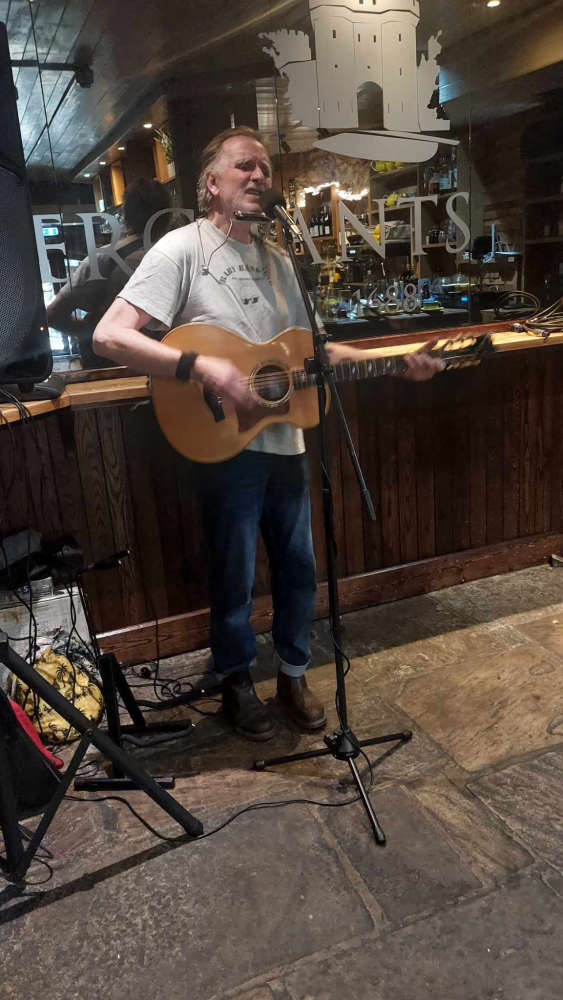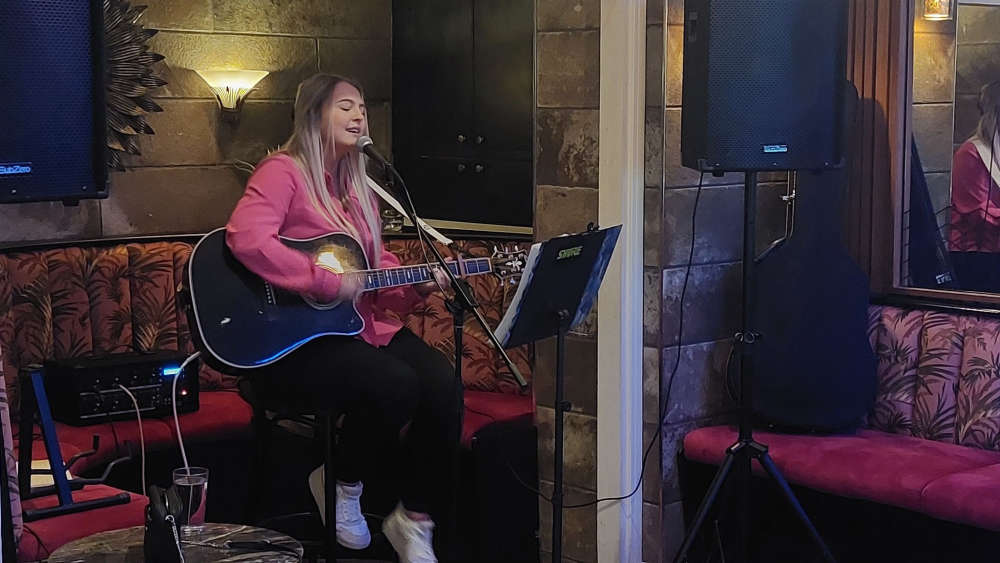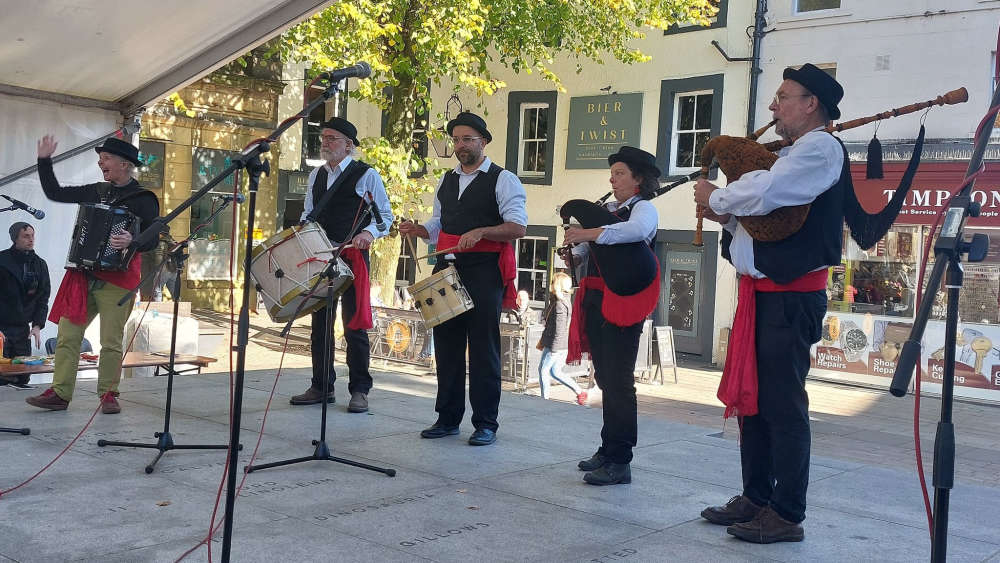 Read more: Movie actor Andy Serkis among crowds at Lancaster Music Festival - Beyond Radio