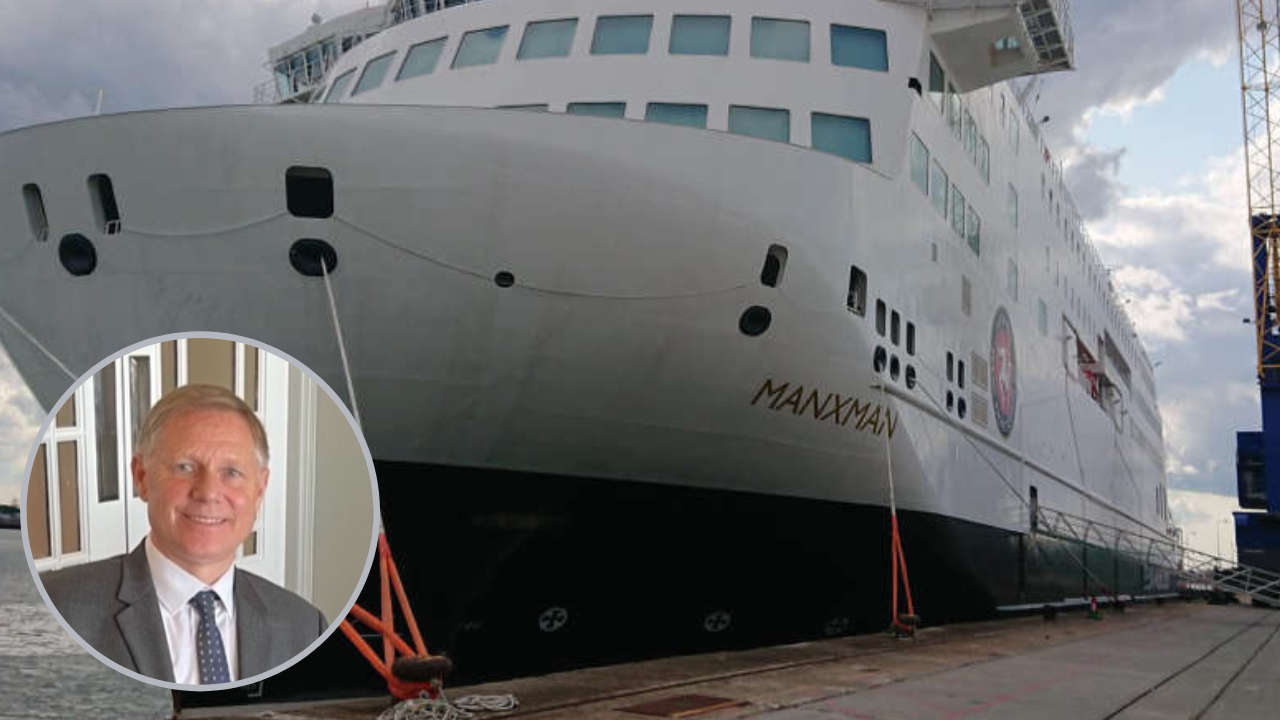 The MP for Morecambe says the Heysham ferry terminal needs a facelift to reflect the rise in tourism to the area.
David Morris MP has been in talks with the Isle of Man government looking to unlock funding for a new ferry terminal at Heysham Port.
Mr Morris said the current terminal is "functional but very tired" and that a "new welcoming facility with modern amenities" was needed.
Heysham Port is primarily used for daily freight ferry services to Ireland, operated by Stena Line and Seatruck Ferries, but also used for twice-daily passenger crossings to and from the Isle of Man, run by the Isle of Man Steam Packet Company.
Earlier this year, the new Manxman passenger ferry (below) made its maiden voyage from the Isle of Man to Heysham.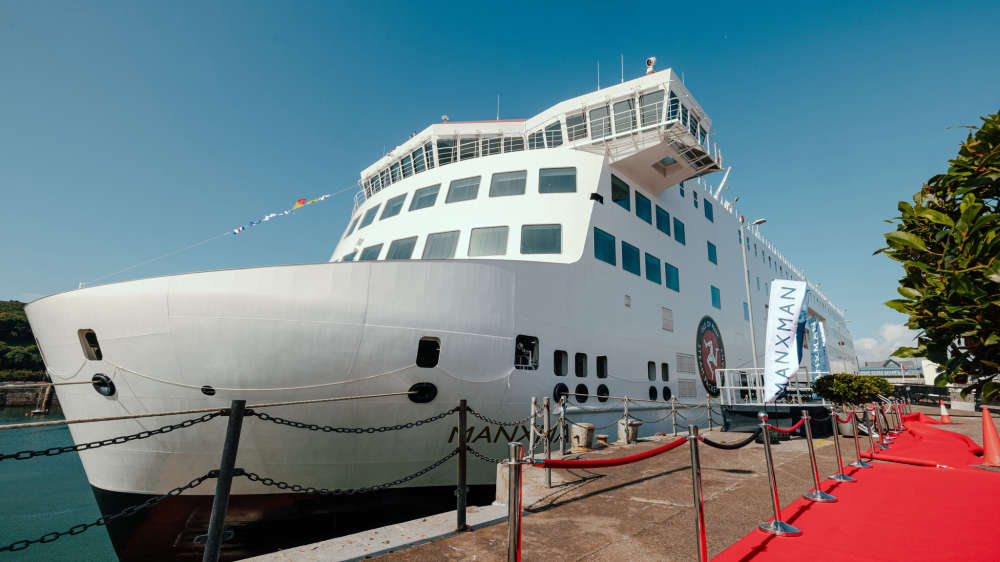 Read more: VIDEO: New passenger ferry makes maiden Isle of Man to Heysham voyage - Beyond Radio
Mr Morris said he'd "had high level discussions" with the Isle of Man First Minister Hon Alf Cannan MHK (pictured below) and his Cabinet regarding a possible upgrade of the Heysham Port Terminal.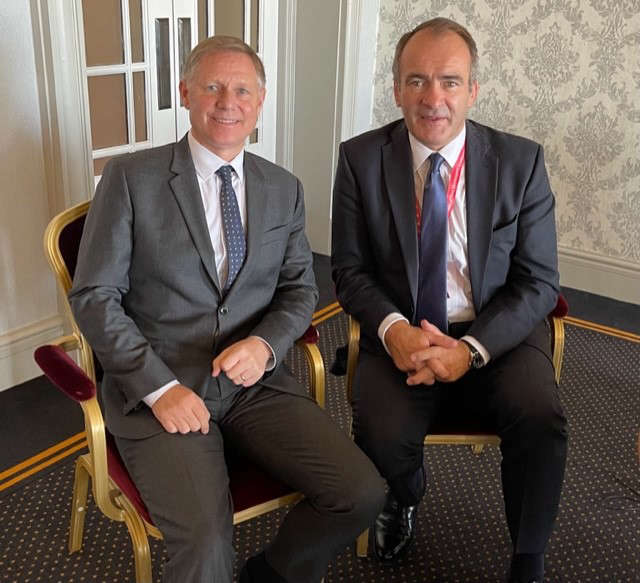 "It's evident that the increased tourism and access to the Isle of Man is we desperately need a new terminal to reflect that," said Mr Morris.
"With Eden North soon to be started in Morecambe and the recent deal struck with Eden and the Isle of Man as the first nation to be awarded the UNESCO Biosphere, and the increased tourism that this will bring, we need a state of the art terminal to proudly say to our combined visitors you are going to a special destination both ways.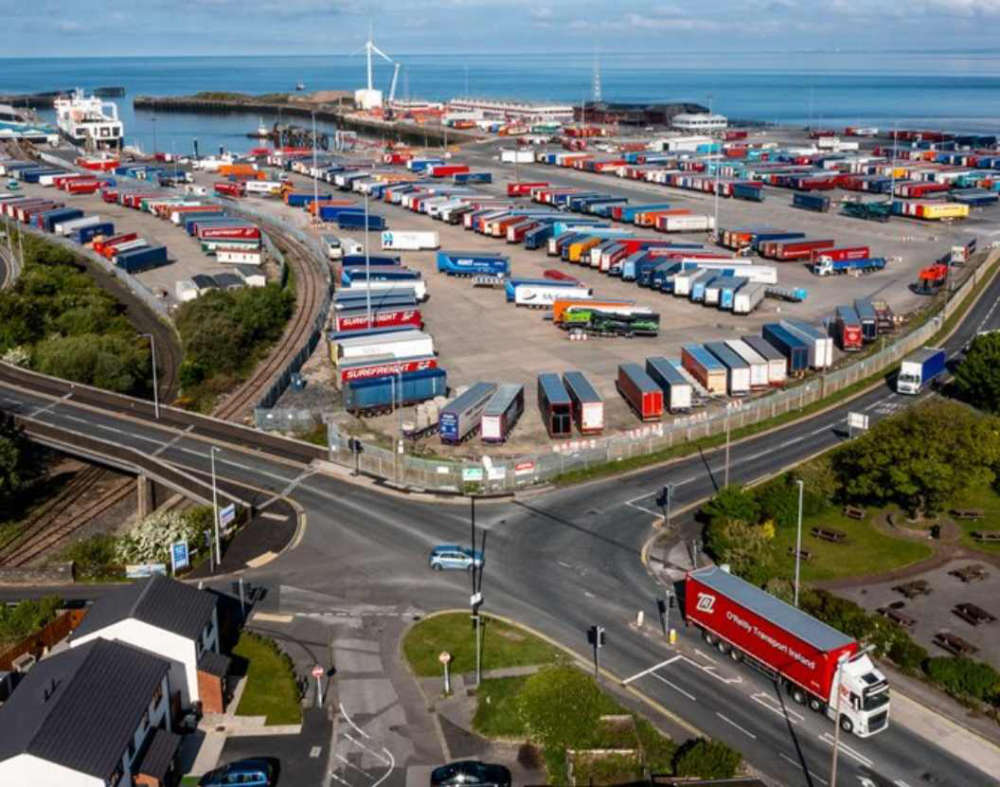 "This will enhance our prestige and standing in the UK and lend into the holistic vision I have for our area's serious return to a new regenerated green tourism economy.
"Both the Morecambe area and the Isle of Man are intrinsic in mutual fortunes ranging from the perennial TT motorbike races and the expanding business and tourism opportunities we must capitalise on.
"I will be approaching Government, the Port and other relevant authorities to explore the joint funding streams."
Beyond Radio approached Peel Ports, owners of Heysham Port, for comment. A spokesperson said they had no comment to make at this time.