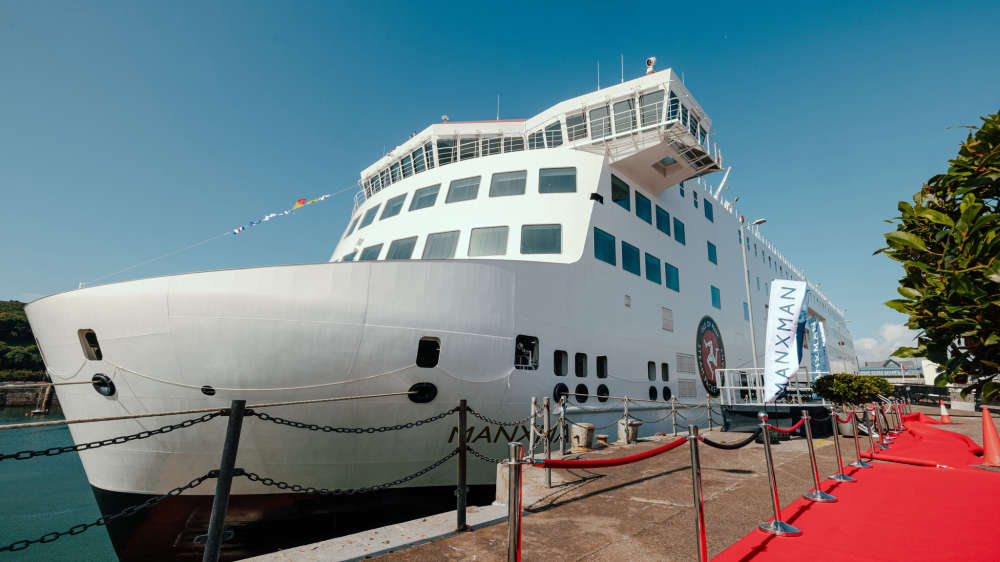 A new ferry has made its maiden voyage from the Isle of Man to Heysham with almost 600 passengers on board.
Manxman set sail on its first passenger sailing from Douglas shortly after 9am on Thursday.
The new ship is the Isle of Man Steam Packet Company's largest ever ferry and will replace the Ben-my-Chree.
Passengers included 50 people who won a ticket for the inaugural voyage in a ballot.
The £78m vessel arrived in the Isle of Man in July and since then, there has been a period of staff training and checks.
The new ferry will carry out daytime sailings only for the next month, then will swap to evening sailings before travelling the route full-time from late October.
An Isle of Man Steam Packet Company Facebook post on Thursday said: "Fair winds and following seas, as Manxman reaches a monumental milestone, the maiden passenger sailing.
"It's a beautiful day out on the Irish Sea today and our passengers are enjoying getting to know the new flagship."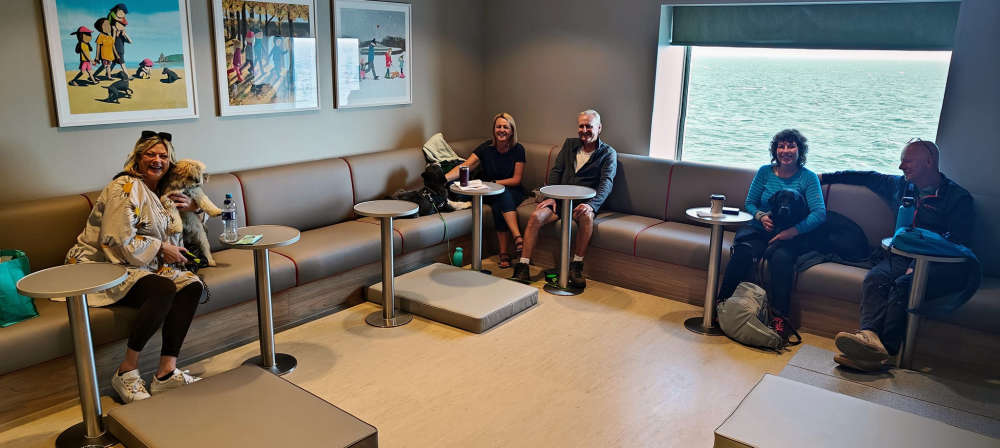 The Ben-my-Chree will operate daytime sailings on Friday and Saturday due to 'operational restrictions at Heysham Port', said the Isle of Man Steam Packet Company.
This is due to stronger forecast winds at Heysham than the Manxman's temporary limit allows.
The Manxman has a capacity of 950 passengers with a number of premium and executive lounges on board.