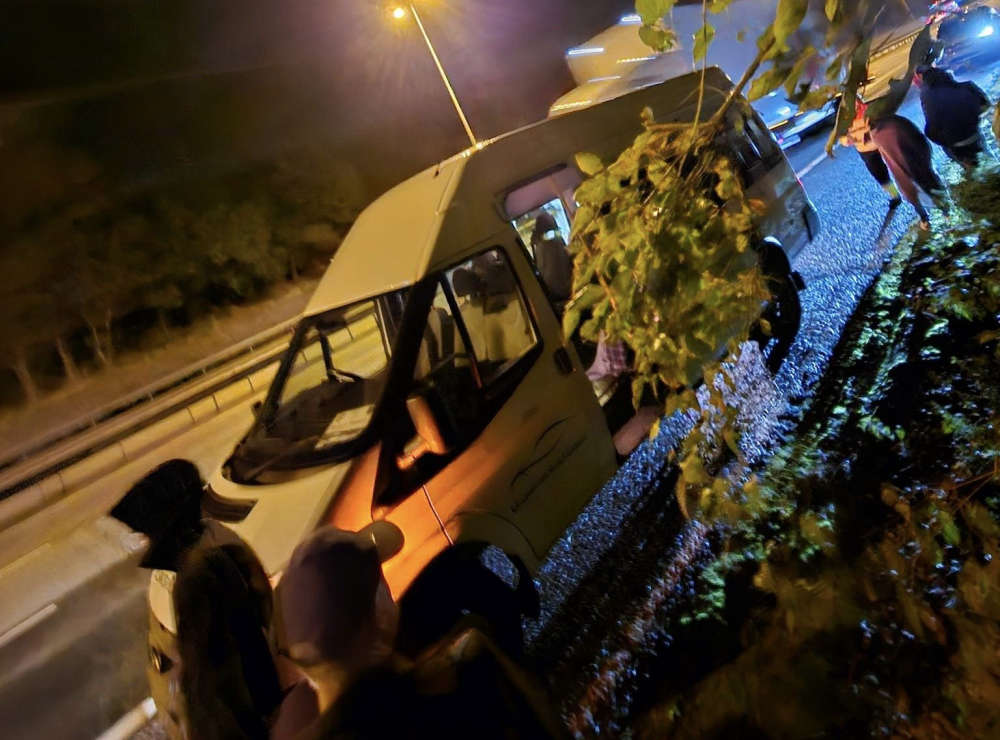 A group of Morecambe fans had to spend the night stranded in a motorway service station after their minibus broke down on the way back from watching the Shrimps at the weekend.
The vehicle broke down on the M40, around 15 miles south of Oxford, as the group returned home from South London following Morecambe's win at Sutton United in League Two.
After being stranded on the hard shoulder, the group managed to make it to Oxford services, while they waited for replacement transport to arrive.
After a restless night inside the services, help finally arrived, as a breakdown vehicle and two cars arrived, having travelled from Penrith, to take the stranded minibus and passengers back to Morecambe.
The group eventually arrived home on Sunday morning, well over 24 hours after setting off for the game.
Meanwhile, another minibus containing travelling Morecambe supporters also suffered disruption, after suffering a flat tyre both going and heading back to the fixture, causing them to only arrive at Gander Green Lane midway through the first half.
All fans travelling in both minibuses got back home safe and well.
Despite the travel misery, fans remained in good spirits, helped by Morecambe's third straight away win in the league.