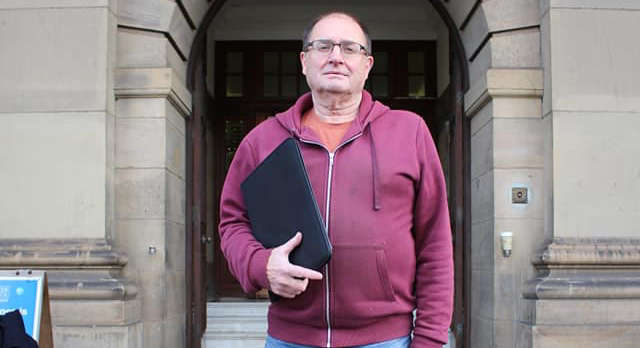 The Liberal Democrats have annnounced their candidate for the Morecambe and Lunesdale seat at the next general election.
Local businessman Peter Jackson will stand for the Lib Dems in the election, which will take place no later than January 2025.
Mr Jackson is the leader of the Lib Dems on Lancaster City Council, having been elected to the Lower Lune Valley ward in May. He is also cabinet member for Communities, Well-Being and Partnerships.
"I hope that the many voters who have trusted us to represent them in local government will support me to be their Member of Parliament," said Mr Jackson.
"The two-party system does not serve our country well, this is Morecambe and Lunesdale's opportunity to send that message."
Boundary changes mean that the Morecambe and Lunesdale constituency will now include the Lower Lune Valley ward, which is currently in Lancaster & Fleetwood, in addition to Arnside, Kirkby Lonsdale and Sedbergh, as well as Bare, Bolton and Slyne, Carnforth and Millhead, Halton-with-Aughton, Harbour, Heysham North, Central and South, Kellet, Lower Lune Valley, Overton, Poulton, Silverdale, Torrisholme, Upper Lune Valley, Warton and Westgate.
Read more: Major changes for local MPs as election boundary shake-up confirms new constituencies - Beyond Radio
David Morris, who secured an increased majority of 6,354 in 2019, will once again stand for election for the Conservatives.
Mr Morris has been the sitting MP since 2010 when he ousted Labour's Geraldine Smith.
Read more: Morecambe MP confirms he will stand again in next General Election - Beyond Radio
Lizzi Collinge, a county councillor from Heysham, will be the Labour candidate for the second consecutive general election.
Read more: Labour candidate selected for new Morecambe and Lunesdale constituency - Beyond Radio