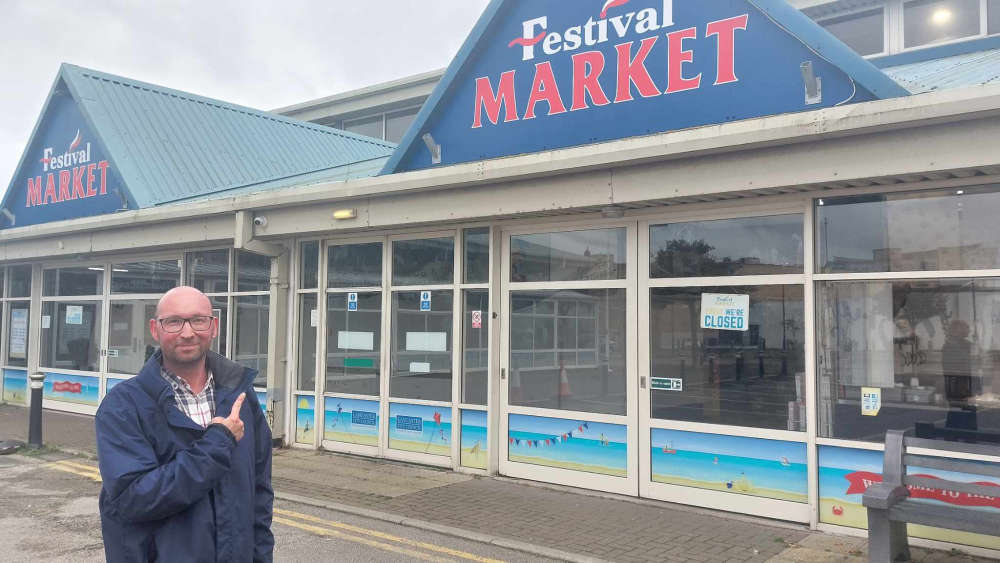 A man who lost his job because our local tourist information centres closed down will carry on promoting Morecambe and Lancaster through his new souvenir shop.
Garreth Taylor will soon be opening 'Morecambe Gifts and Souvenirs' in the Festival Market just around the corner from the Visitor Information Centre (VIC) which closed last month due to council cutbacks.
Garreth worked for the Lancaster and Morecambe tourist information service for seven years, before deciding to leave in the summer because the centres were about to shut.
He plans to use his knowledge of the local area and contacts to provide some of the services the VICs used to offer.
This will include Morecambe and Lancaster-themed gifts, as well as info on events and attractions in the local area, and Garreth also aims to eventually stock food and drink produced by local suppliers.
LISTEN to our interview with Garreth Taylor
"With the closure I was stuck for something to do," said Garreth.
"I thought I'd start off where the visitor centres have left off and open a gift and souvenir store in the Festival Market in Morecambe.
"We'll have Lancaster and Morecambe gifts, souvenirs, mugs, magnets, tea towels, postcards, hopefully some local books on the area.
"Hopefully we can get maps and leaflets on attractions in the local area.
"I am more gifts and souvenirs but also due to my contacts I've had for many a year, I said I'd be happy to help and be a pit-stop for anyone walking past wanting to pick something up. I hope I can fill a gap and give something to the local community in Lancaster and Morecambe."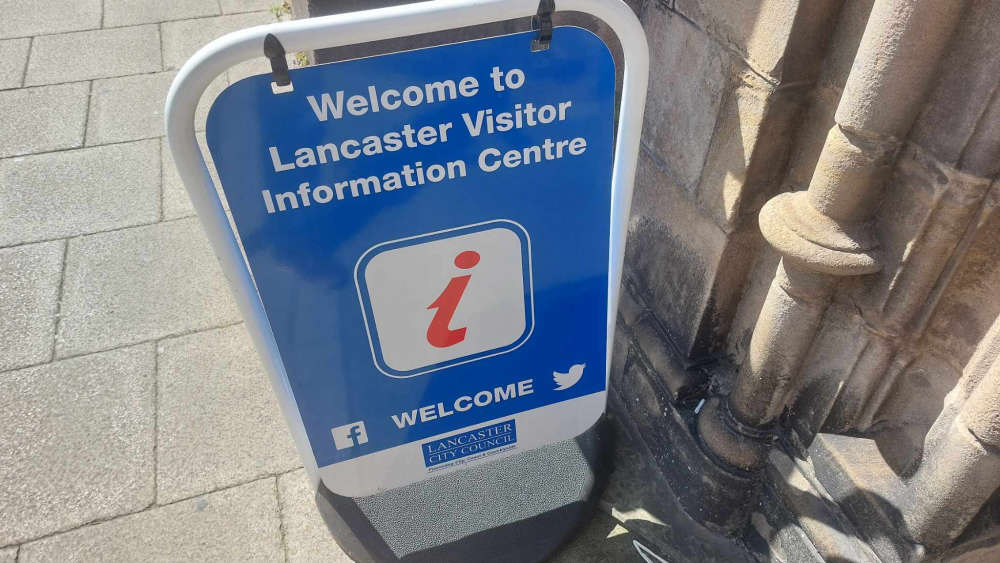 The Lancaster VIC, based in the Storey Centre, and the Morecambe centre, based in The Platform, shut down on September 9.
For background, see our story here.
Visitor Information Centres closure date announced as council seeks someone new to run The Platform - Beyond Radio
Lancaster City Council's decision to close the centres was a blow for staff and customers alike.
"We had a really good close-knit team who worked extremely hard to promote the area," said Garreth.
"Unfortunately I think we got cut, just in our prime. I feel we were reaching new heights.
"We feel 2024 would have been amazing for Morecambe and the surrounding area. What we were offering, the calls we were getting, the people visiting the area, it was back to as it was before the pandemic and it felt brilliant. It's ended as a damp squib, unfortunately."
Garreth left a month before the closure date, saying this was because he "knew it was ending, it was my choice, I could take a back step and think about what to do next".
But since then, has spoken to his former colleagues who were there until the end.
"My colleagues said it was an incredibly strange (final) month," he said.
"People were coming in quite upset that we were closing, quite angry, disheartened, didn't know where to turn. They were very appreciative of our services. Not only that, local suppliers are missing our custom. Visitors from around the area were apparently trying to get in and didn't know why we were closed. It was quite sad to know it was the end of an era."
Garreth is now looking forward to his new venture which will open on November 1 in a shop unit inside the market, which is also run by Lancaster City Council.
"I felt there was a bit of hole with the Visitor Centres closing, there was something to give back to Morecambe," he said.
"Hopefully I can still promote Morecambe as best as I can."