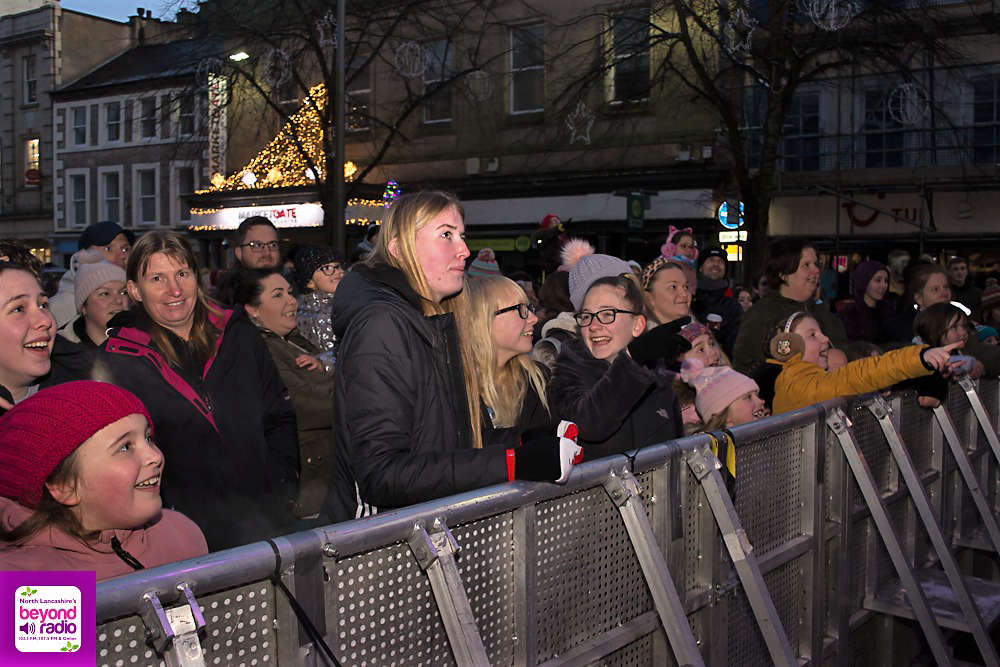 We are counting down the days to the Lancaster Christmas Lights Switchon and here is everything you need to know about it.
We spoke to Tony Johnson, manager of event organisers Lancaster BID, to find out more about this year's free family Christmas extravaganza, which will be hosted this Sunday by Beyond Radio in Market Square.
Tony also talked about everything else the BID is doing to promote Lancaster city centre during the festive period.
"We've got a jampacked line-up for you starting at around 1.20pm in Market Square," said Tony.
"We've got loads of local talent including dance schools, the local theatres, local musicians, and the big one celebrating Lancashire Day, the Lancashire Hotpots."
LISTEN to Tony Johnson talking about the Lancaster Christmas Lights Switchon and more
Here is the full line-up for the Lancaster Christmas Lights Switchon on Sunday November 27, organised by Lancaster BID, supported by Lancaster University, and hosted by Beyond Radio.
1.20pm - Warm Up on stage for the CancerCare Santa Dash
1.30pm - CancerCare Santa Dash starts with Samba Espirito
Related Story: CancerCare's annual Santa Dash set to bring festive family fun to Morecambe and Lancaster this Christmas - Beyond Radio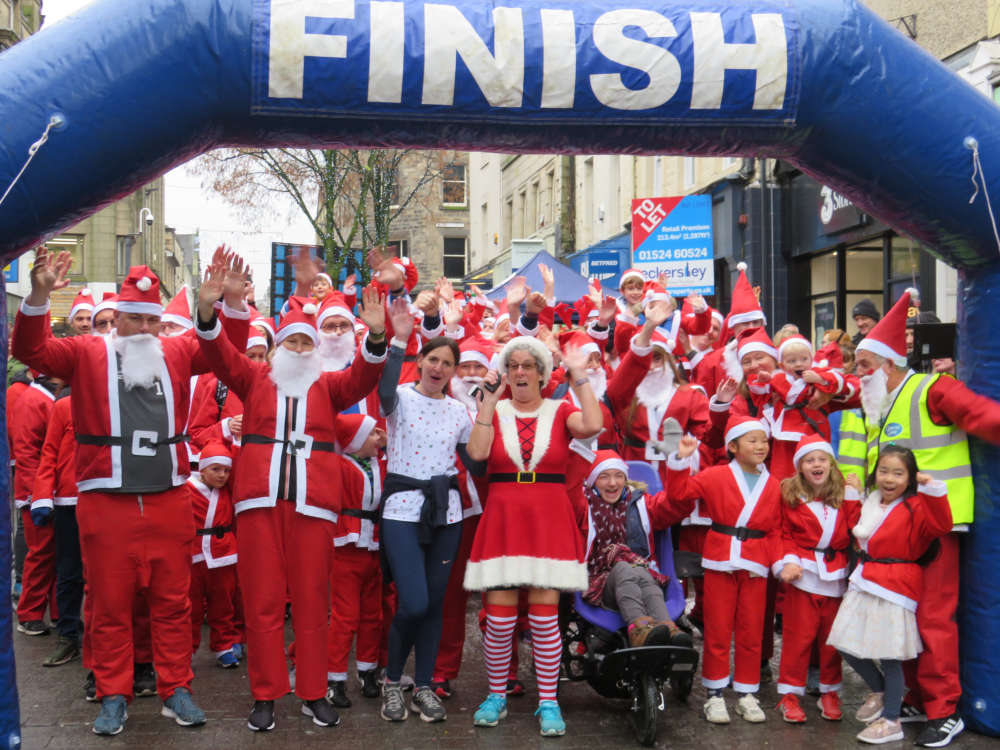 2pm - Performance Studios
2.15pm - Lancaster Grand Theatre cast of Cinderella
2.35pm - Olivia-Mae Mulqueeney
3pm - Laura Sandham School of Dance
3.20pm - Dukes Theatre cast of Robin Hood
3.35pm - The Fourth Colour
4pm - The Howling Clowns (pictured below at Lancaster Music Festival recently, image by Angela Cobham).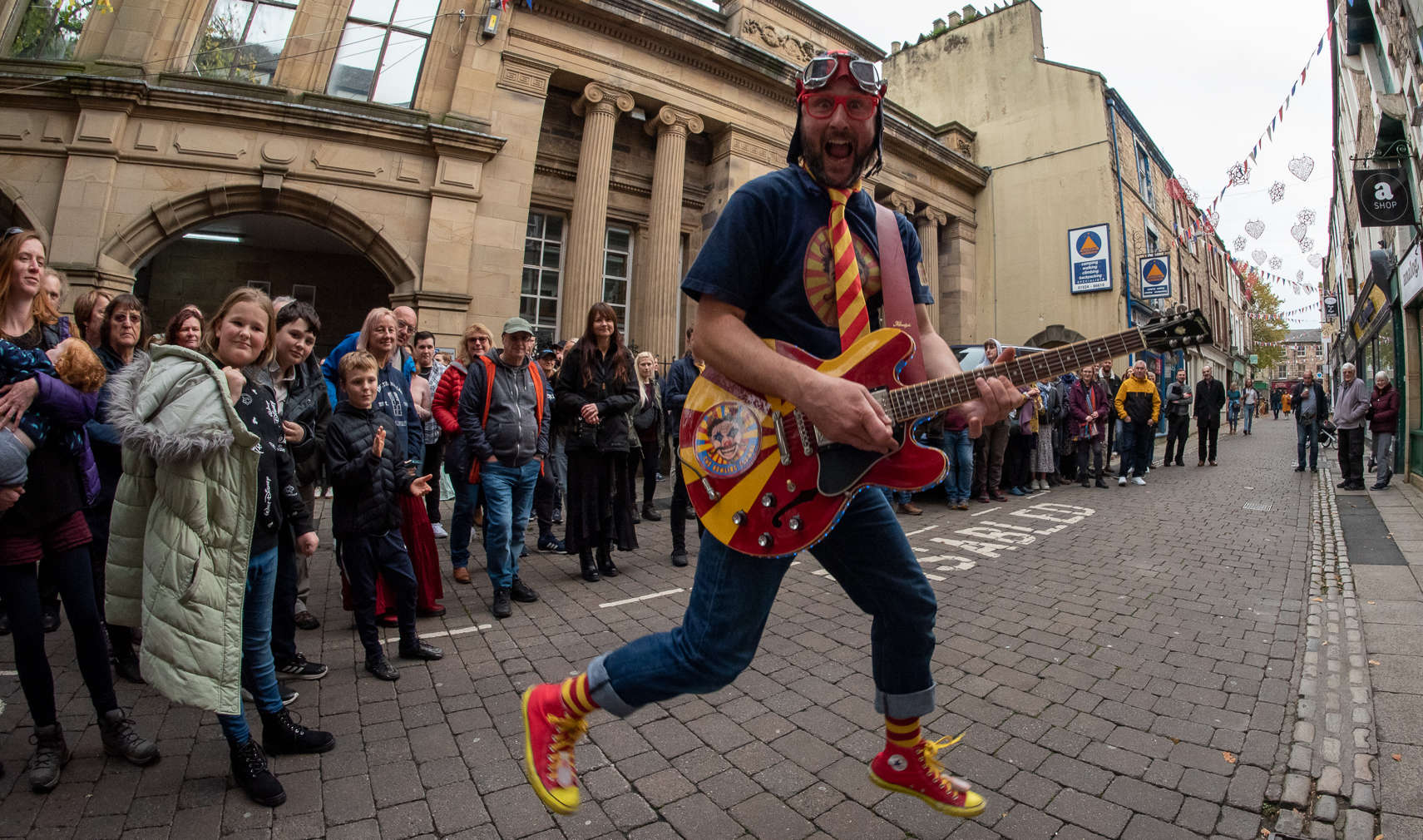 4.35pm - The Lancashire Hotpots
5.10pm - Christmas Lights Switchon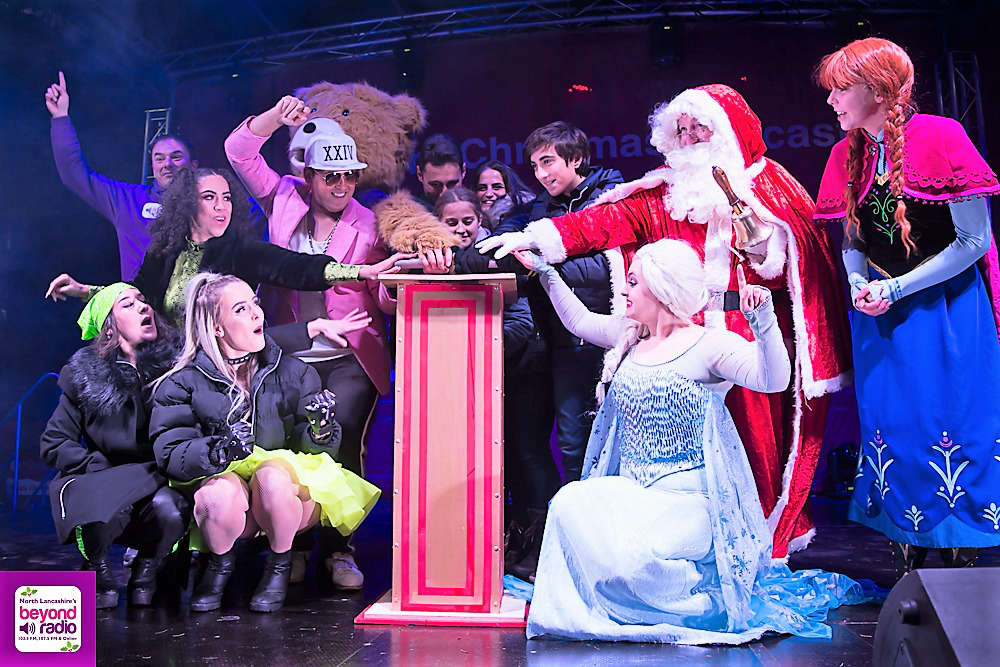 5.15pm - Roses & Thorn and the Bobby Pin-Ups
Related Story: The Voice UK star joins line-up for Lancaster Christmas Lights Switchon - Beyond Radio
There will also be Teacup fairground rides with Taylors Funfairs in Horseshoe Corner from 11am, Morris Dancing with Red Rose Morris in Horseshoe Corner at 11.30am and street entertainment with stilt walkers.
* In the interview, Tony also talks about the Lancaster BID Christmas Toy Appeal, free parking in Lancaster city centre over the Christmas period, the Reindeer Day in St Nicholas Arcades on December 4, and the recent Love Lancaster Business Awards.
Related Stories: Lancaster BID Christmas toy appeal launched with shopping spree at toy store - Beyond Radio
Winners revealed at Love Lancaster Business Awards - Beyond Radio