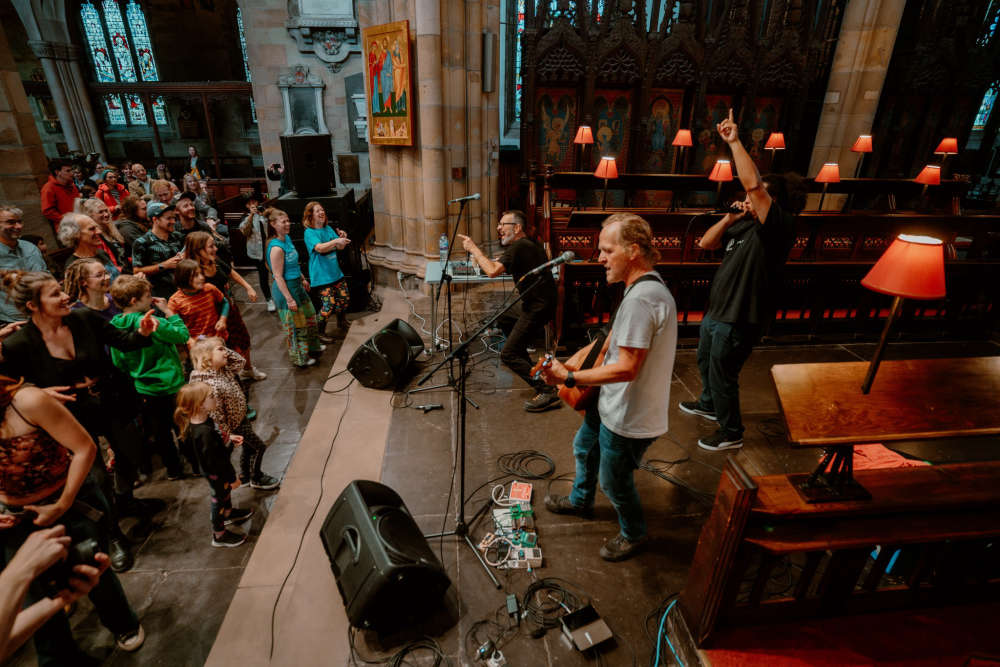 A crowd-pleasing three-piece band from Austria has been voted the best act at Lancaster Music Festival.
The Uptown Monotones came top of a public vote to decide the best of the 336 acts who performed at the city-wide musical celebration in October.
Festival fans filled in a survey to choose their favourite and organisers have published the Top 40.
"So much love out there for this Austrian group and their special gigs - including a Saturday set in Lancaster Priory!" said a post on the festival Facebook page, announcing The Uptown Monotones as the winners.
"Excellent work, guys! Does this mean we'll have to nip over to Graz to present your award?"
The Uptown Monotones, described as "an insane mix of beatboxing, folk music and experimentation" replied: "Boom shaka laka! What an honour! This is one of the coolest things ever happened to us! Thank you so much, all you lovely party people of Lancaster!
"A big shout goes to every single one who made this possible, without the huge support of the Lancaster Music Festival team we wouldn't have come that far! We love you!"
Second and third places went to local bands The Craic Inn and Sold to the Sky.
The Lancaster Music Festival team thanked everyone who took part in the survey.
The Top 10 was:
1) The Uptown Monotones
2) The Craic Inn
3) Sold to the Sky
4) The Reggie Mental Band
5) The Howling Clowns
6) Laure Chan and William Jack
7) Pink Trees
8) Amy Rae
9) Eljuri
10) Coastline
The full Top 40 can be found at the Lancaster Music Festival Facebook page.
Read more: INTERVIEWS: Lancaster Music Festival rocks as a triumphant celebration of the city - Beyond Radio