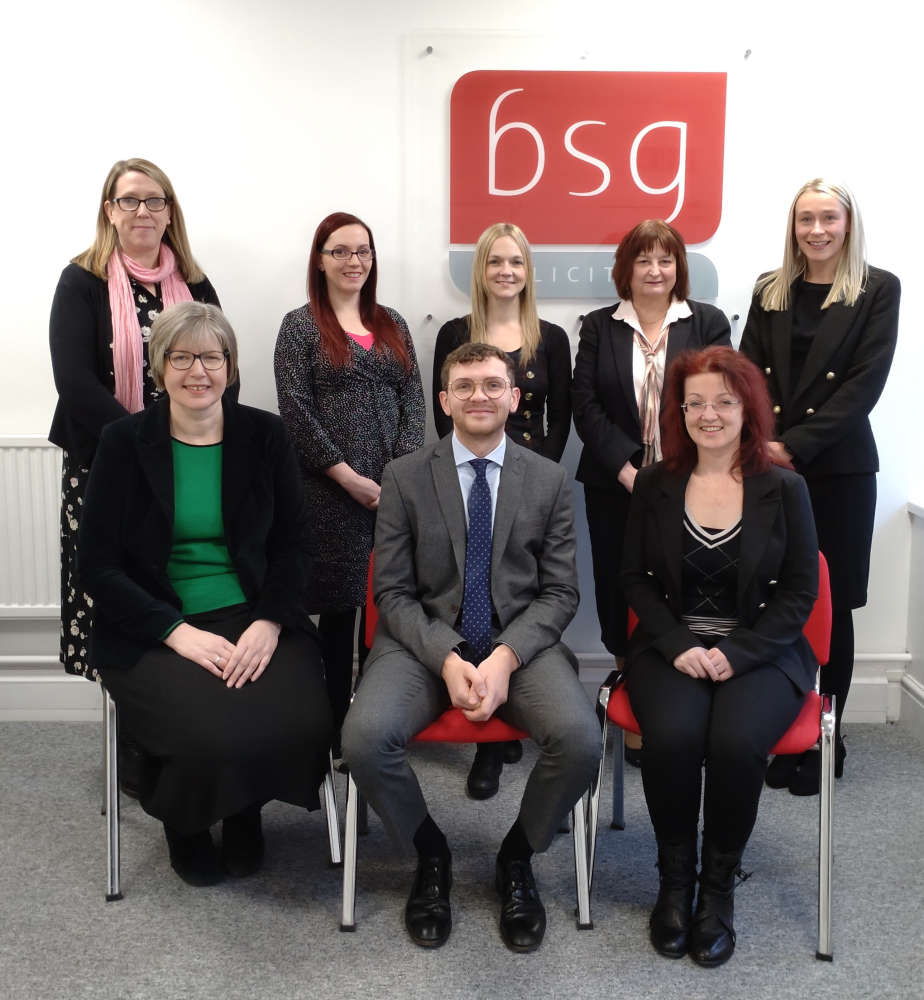 Lancaster based BSG Solicitors have restructured their family law team.
The firm has appointed specialist solicitor Barbara Richardson as Head of Divorce and Finance, and chartered legal executive (CILEX) Sara Williams who has specialised in family law for 18 years. Specialist solicitor Suzanne Willey heads the Children Team working alongside Solicitor Hannah Forsyth.
Barbara is accredited by Resolution in the areas of Complex Financial Property and Pensions on Divorce and is currently the only Resolution accredited pensions specialist Lawyer in Lancashire. She is also the Chair of the Lancashire and Cumbria Resolution Committee. She qualified as a Solicitor in 1995 and alongside late BSG partner, Andie Brown, she became a member of the Law Society's Family Law Accreditation Scheme when it began in 1999.
Sara specialises in divorce and finance and deals with children and domestic abuse cases both privately paying and legally aided. She is a firm supporter of the CILEX route to becoming a Lawyer having co-founded the Lancashire Branch of CILEX and is the current Chair.
Suzanne has specialised in Children Law since qualifying 17 years ago. She is experienced in a wide range of family matters including care proceedings, private law children cases and domestic abuse cases. Suzanne is a member of the Law Society's Children Panel and is accredited by Resolution in the areas of Children Law and Domestic Abuse.
Hannah is also a member of the Law Society's Children Panel and is experienced in dealing with highly complex matters, having had a case referenced in The Law Reports and other high-profile cases which have gone through the High Court due to their complexity. Her experience includes matters involving Special Guardianship Orders, neglectful parenting and non-accidental injury.
Alex Byrne is a Solicitor with more than years of experience in family law, both private law children cases and care proceedings, having previously worked for Bolton Council's legal department. He deals with divorce, finance and children cases with varying degrees of complexity and he has a particularly keen interest in Human Rights issues. He has also developed an in-depth knowledge relating to the dissolution of civil partnerships, same-sex relationships and co-habitation agreements.
Barbara Richardson commented: "We're extremely proud to have such a depth of legal talent at BSG Solicitors. To have two people on the Law Society's Children Panel and two Resolution accredited specialists exemplifies the level of expertise we can offer to clients. From relatively simple matters to the most complex family law cases, we are on hand to provide the advice and support needed."