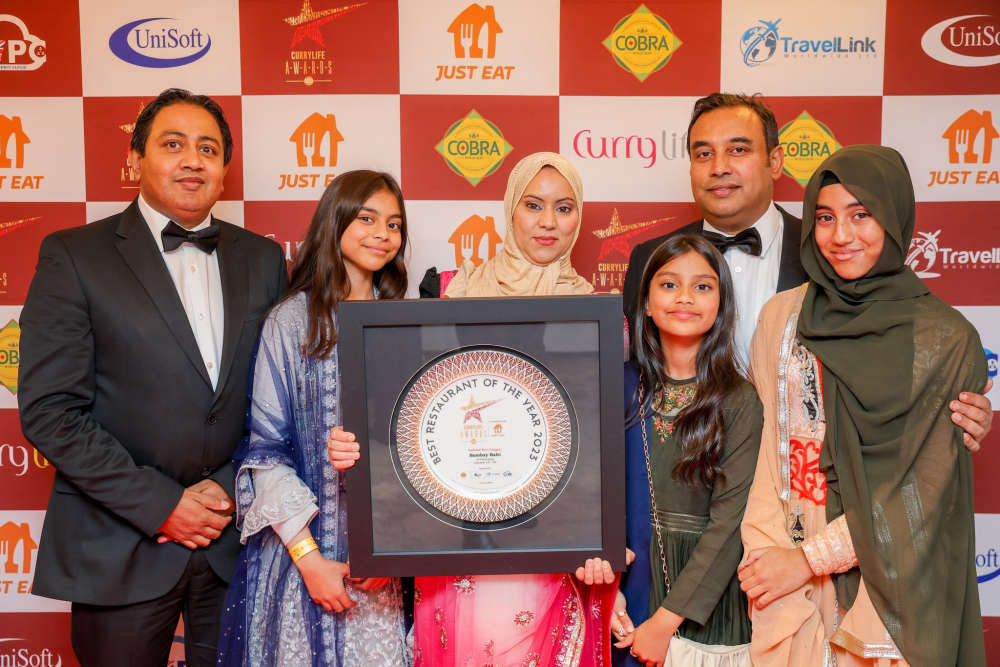 A Lancaster restaurant has been named among the best in the country at a national award ceremony.
Bombay Balti, on China Street, was handed a 'Best Restaurant of the Year' accolade at the Curry Life Awards 2023, at a ceremony in London's West End.
The Curry Life Awards 2023 took place earlier this month and featured awards across 44 awards in five categories, namely Editor's Choice, Best Restaurant, Best Takeaway, Best Chef and Best Recommended Restaurant.
The Awards, by Curry Life Magazine, reward and recognise the individuals who represent the very best of the British curry industry and have shown innovation and inspiration in their work.
A spokesperson for Bombay Balti said: ''We are overwhelmed and very appreciative for the recognition.
''We'd like to thank our customers for their support and long may that continue, as we try and be more consistent in ourselves as well.
''We produce Indian and Bengali fusion cuisine. We try and improve ourselves and create new dishes, and we'll continue to do our best.''
Supported by JustEat, this year was the 14th edition of the awards which also celebrated the curry industry's tenacity in the face of difficult times such as the pandemic and cost of living crisis.