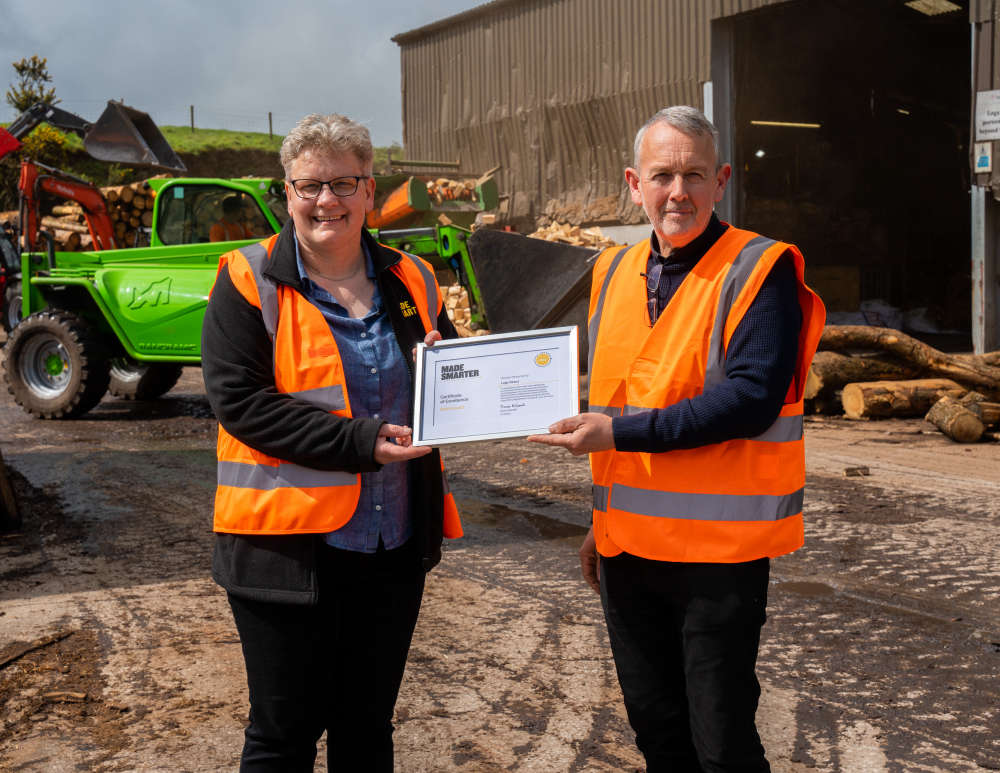 A Lancaster logs business is among the first recipients of an award which celebrates excellence in manufacturing.
Logs Direct, kiln-dried wood manufacturers based in Halton, is among the first 19 'gold' award winners of the Made Smarter awards.
The scheme has been launched to mark the fourth anniversary of the pioneering Made Smarter adoption programme, a government-funded and industry-led initiative helping SME manufacturers digitalise, decarbonise and drive growth.
The company has been running since 2004 and delivers kiln dried wood for fuel from UK and European forests for delivery right across the UK.
Logs Direct worked with Made Smarter to invest in a real-time kiln monitoring and heat-recovery system, which will improve productivity, efficiency and product quality. The solution is forecast to increase growth by 15%, create five new jobs, significantly reduce energy use and introduce new eco-friendly products.
Liz Foulds, Finance Director at Logs Direct, said: "We are truly honoured and surprised to receive our Made Smarter award.
"Made Smarter has been instrumental in allowing us to move forward with a greener, more efficient and cost-effective drying process, and given us the confidence to look at the next steps of improvement."
To date, the North West programme has provided specialised support to over 2,500 businesses. Its advisors have imparted expert, impartial technology advice and digital transformation workshops to help create a digital roadmap, skills support and leadership training, and grants towards technology projects.
Donna Edwards, director of Made Smarter's North West adoption programme, said: "The Made Smarter adoption programme is a huge success story for UK manufacturing. It has inspired leadership and evoked change in hundreds of businesses through technology and new skills.
"We are delighted to launch our first Made Smarter Awards and hope that recipients will wear them like a badge of honour to inspire others around them."