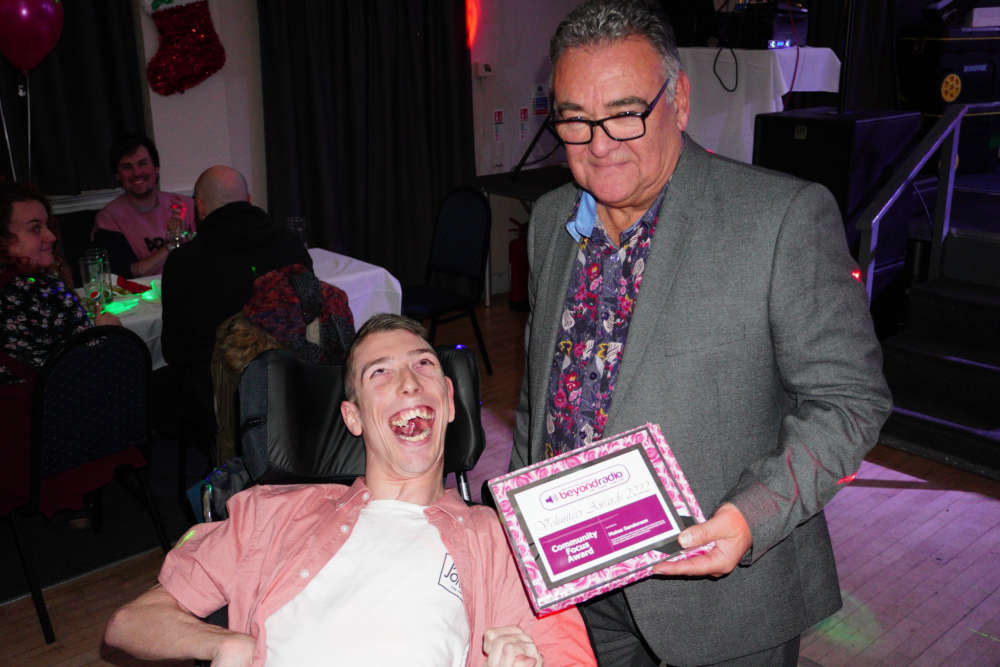 Beyond Radio has announced the winners of our annual Volunteer Awards to honour our amazing team of volunteers for the work they do throughout the year.
The event was held at the Trimpell sports and social club in Morecambe on Sunday and was hosted by Duncan Moore, Beyond Radio's communities director and volunteer co-ordinator.
Some of the award winners were decided by a panel, some were given by the Beyond Radio board of directors, and others were voted for by our volunteers.
There was also a Listeners' Choice Award for favourite programme, voted for by the Beyond Radio listeners.
Listeners voted via our app and one of them, Kelly Knowles, won tickets to attend the Awards Night itself.
For the first time, the Adam Stutchbury Memorial Award was given in memory of Beyond Radio volunteer Adam Stutchbury, who died earlier this year.
Live music at the event came from The Beets and The Howling Clowns.
Here is the full list of award winners:
Daytime Support - Roy Ward
Newcomer to Radio - Ross Chapman
Community Focus - Mateo Sanderson
Say It Like It Is Award - Jonathan Pearson
Specialist Show Outstanding Contribution - Phil McGrath and The Quick Draw Radio Show
Adam Stutchbury Memorial Award - Greg Lambert and Dave Salmon for Shrimps Live, The Shrimps Podcast, Beyond the Headlines, The Resident and local news
Directors' Awards - Alistair Fisher, Luke Stutchbury, Phill Hayward, Sam Cragg, Paul Tee, Nathan Hill, Vanessa Ramsden, Ross Chapman, Mat Cook and Corey Penfold for Mac on Demand
Volunteers' Choice for Most Engaging Presenter - Gibson Freedman, The Teatime Show
Volunteers' Choice for Favourite Show - The Northern Selection & The Soulful Strut, Roy Ward and Ian Cottam
Listeners' Choice Award - Vanessa Ramsden, The Random Show
Here are some photos from Sunday's event, courtesy of Ethan Isaacs and Luke Edmondson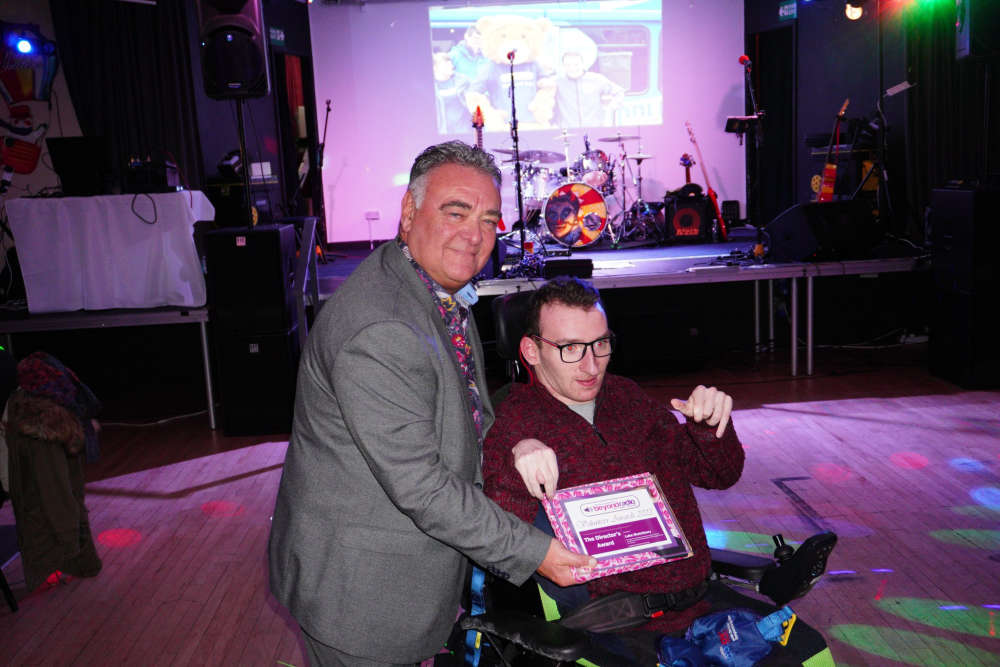 Above, Duncan Moore presents Luke Stutchbury with a Director's Award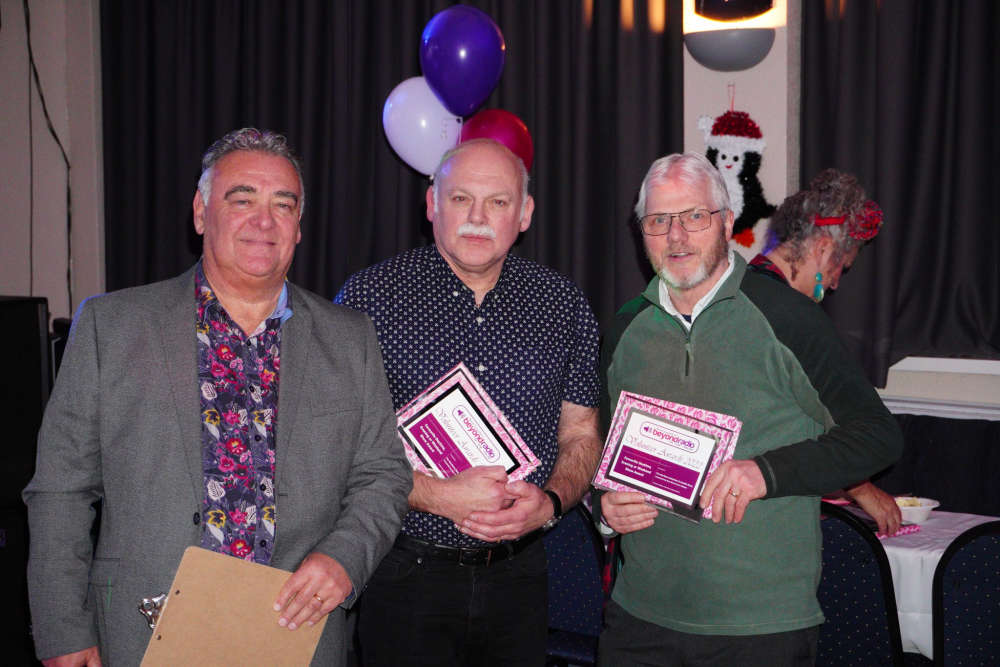 Ian Cottam and Roy Ward won the Volunteers' Choice Award for Best Programme, for their Wednesday night soul music show The Northern Selection & Soulful Strut. Roy also won the Daytime Support award.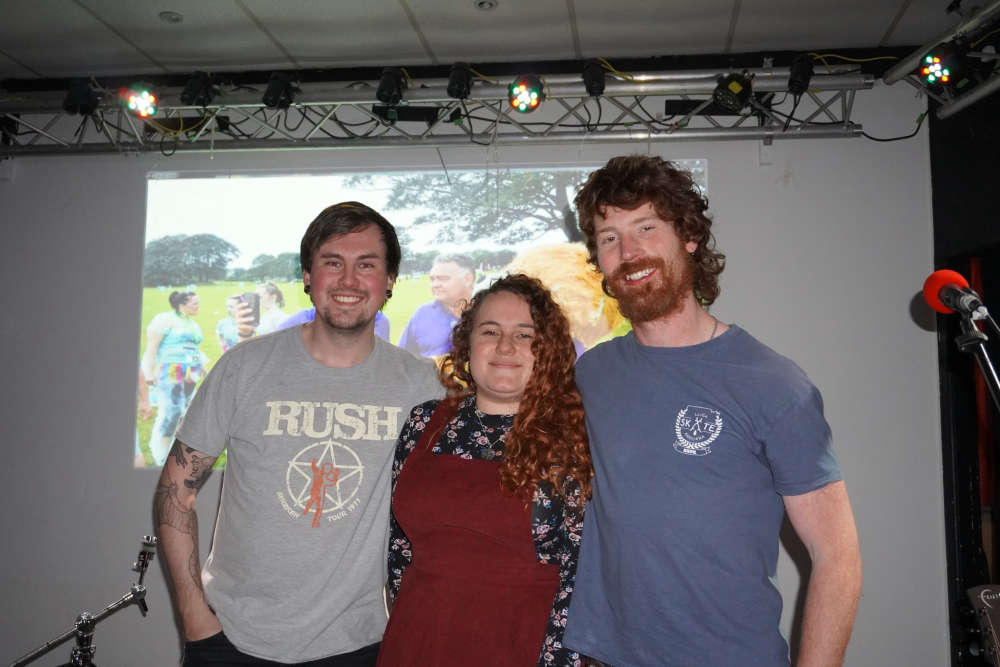 The Beets performed live at the Awards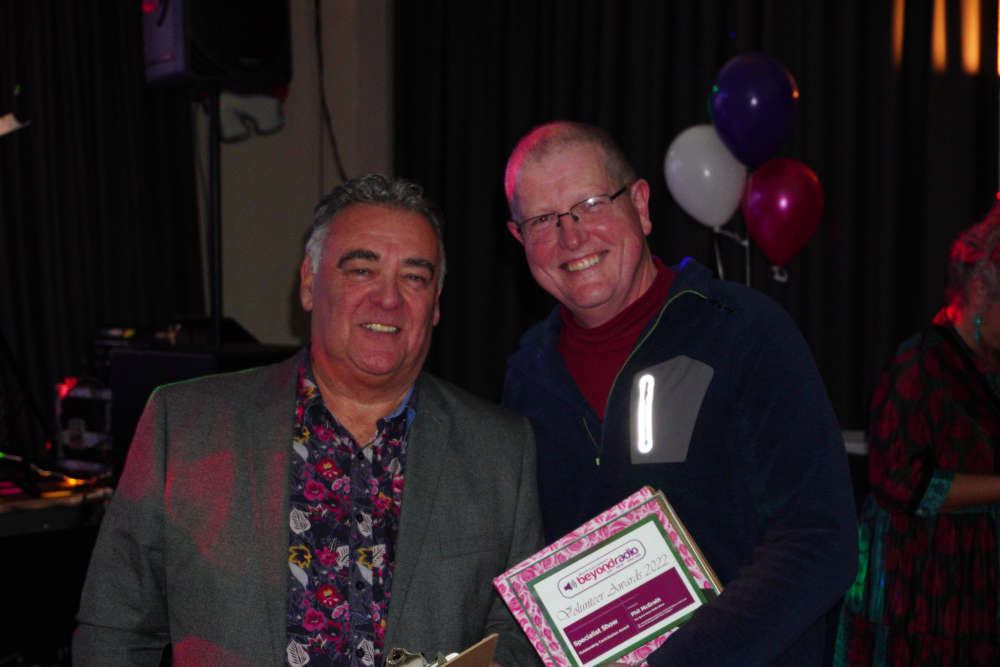 Phil McGrath won the Specialist Show Outstanding Contribution Award for The Quick Draw Radio Show on Monday nights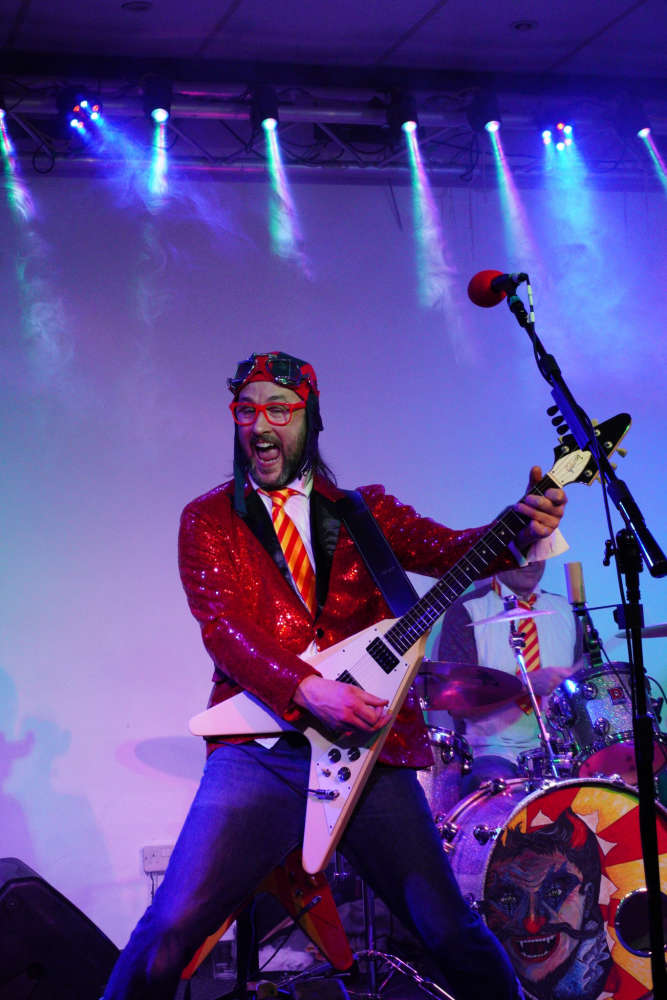 The Howling Clowns were their usual entertaining selves!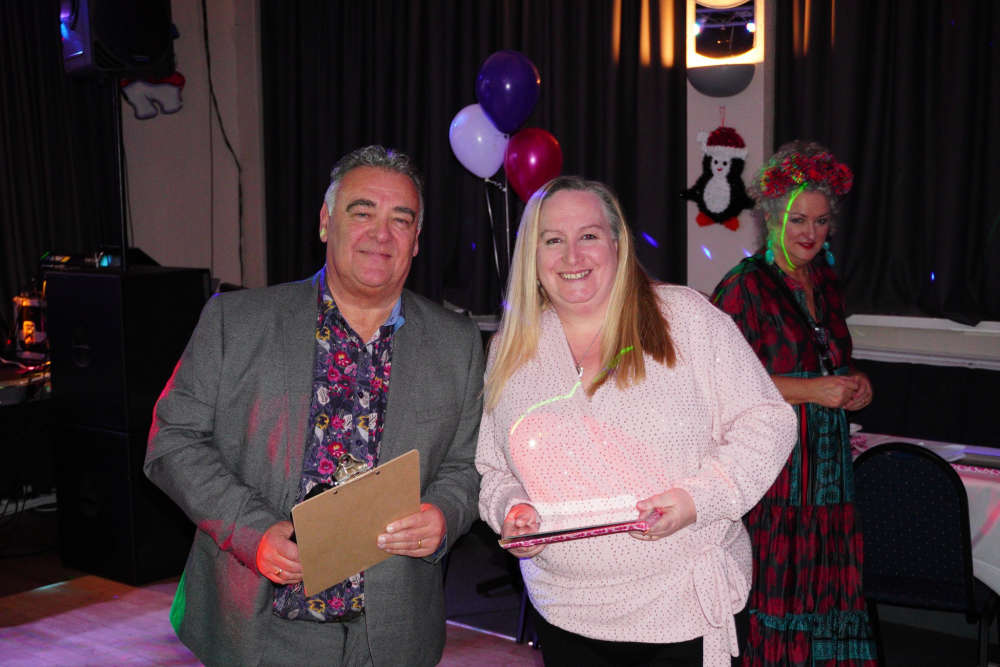 Vanessa Ramsden won a Director's Award and the Listeners' Choice Award for The Random Show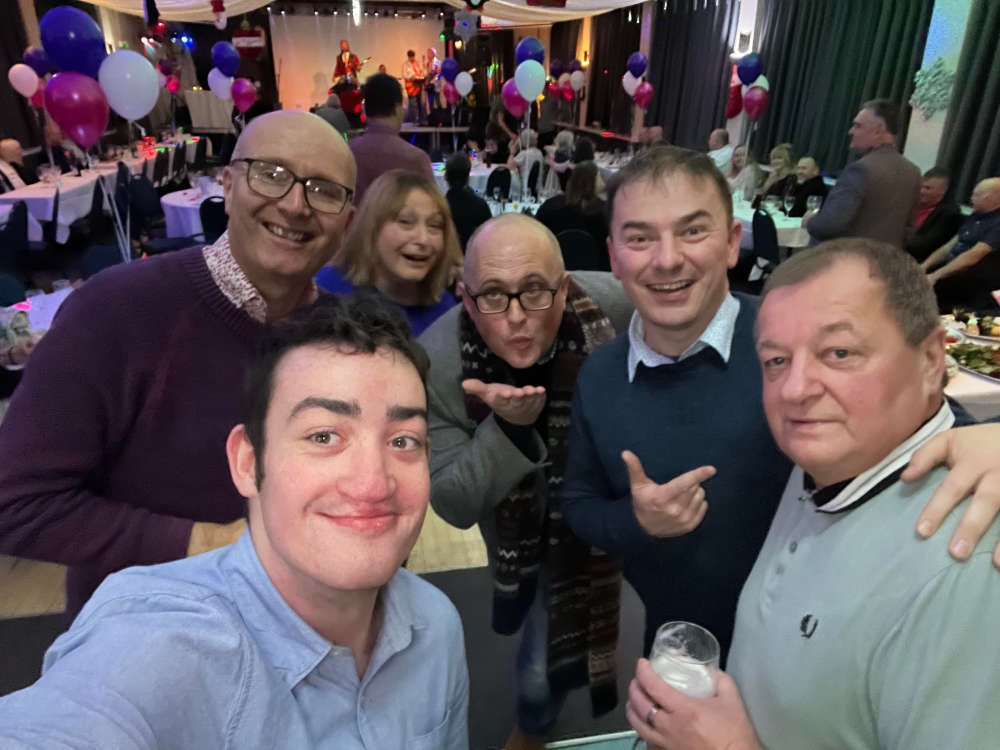 Greg Lambert, Luke Edmondson, Sharon Lambert, Dave Salmon, Nathan Hill and Phill Hayward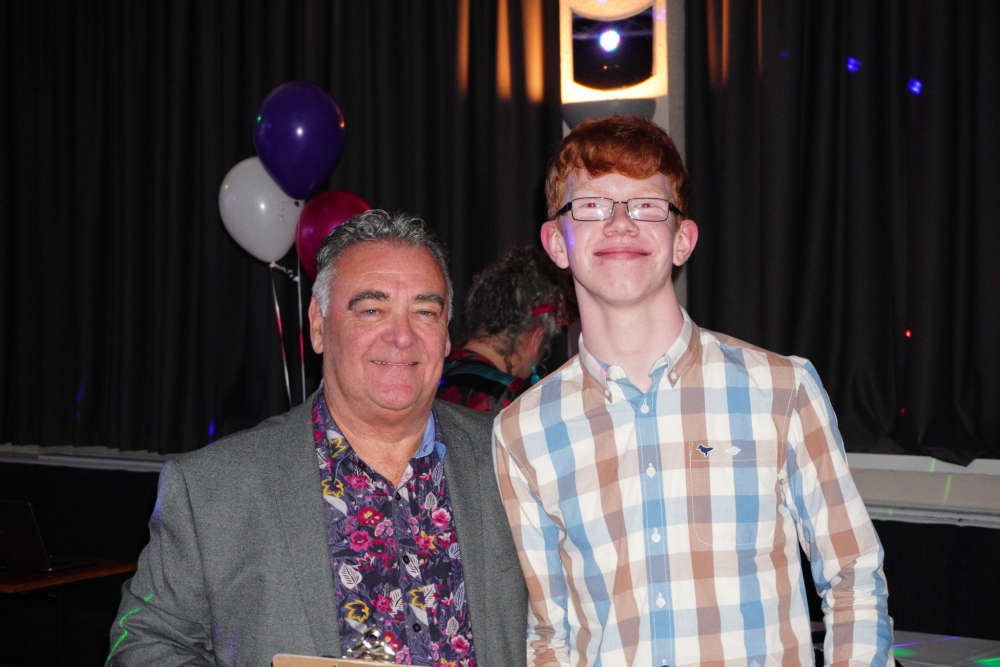 Ross Chapman won two awards, a Director's Award and Best Newcomer to Radio for his work on The Saturday Sports Show and as a volunteer sports reporter with Beyond Radio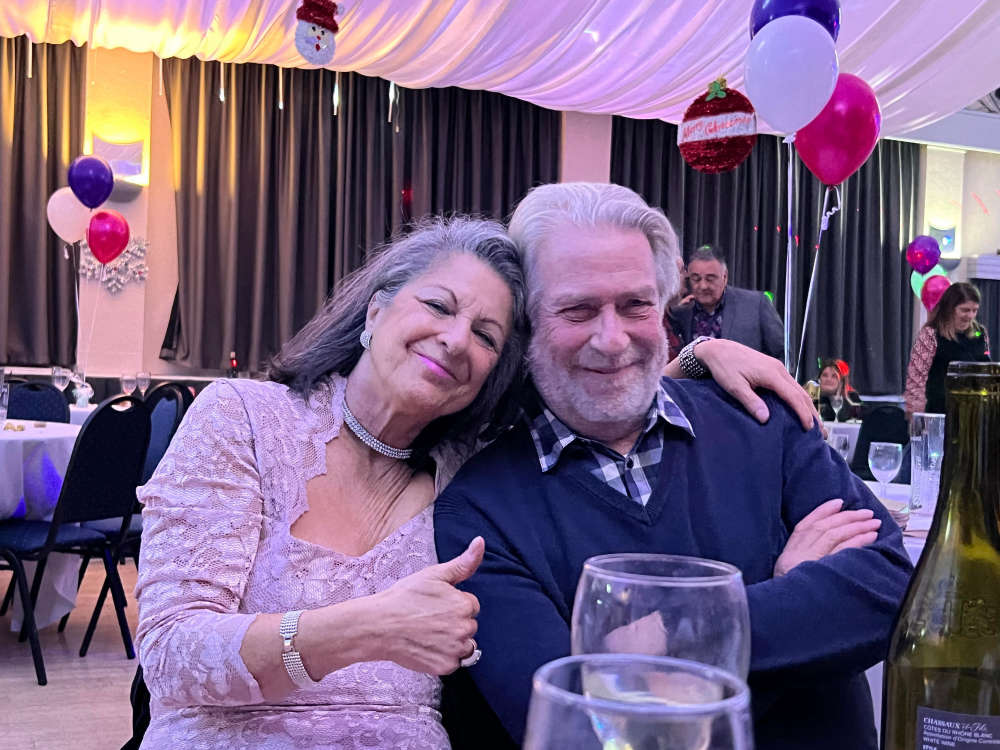 Harri Deane, who presents On the Record on Wednesday evenings, and Chris Denerley who hosts The Folk and Acoustic Show on Wednesdays and The Sensational 60s and 70s Show on Friday nights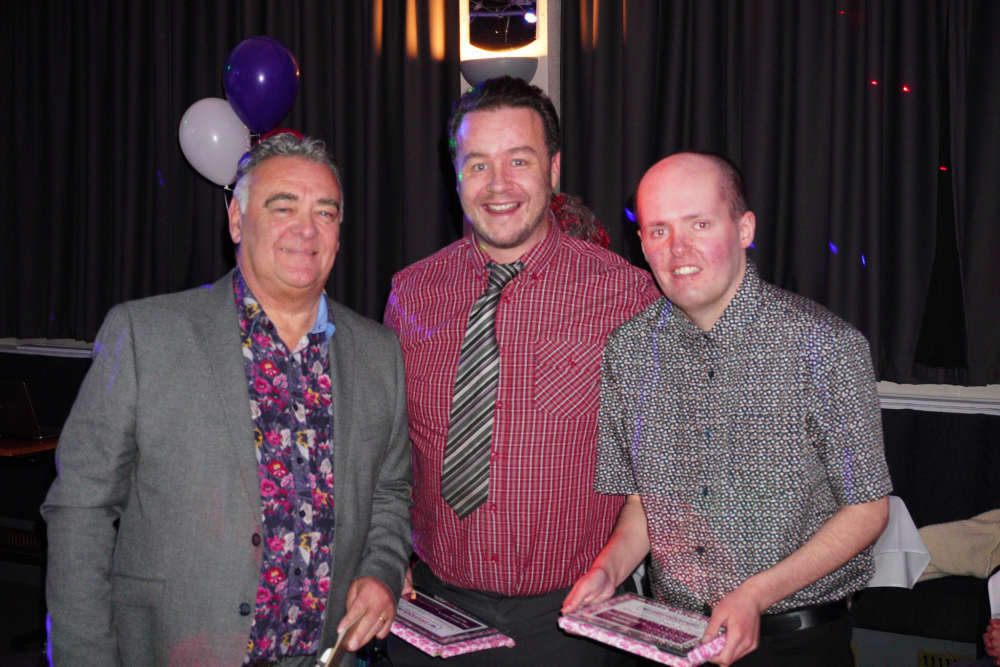 Mat Cook and Corey Penfold won a Director's Award for their Mac on Demand show on Sunday evenings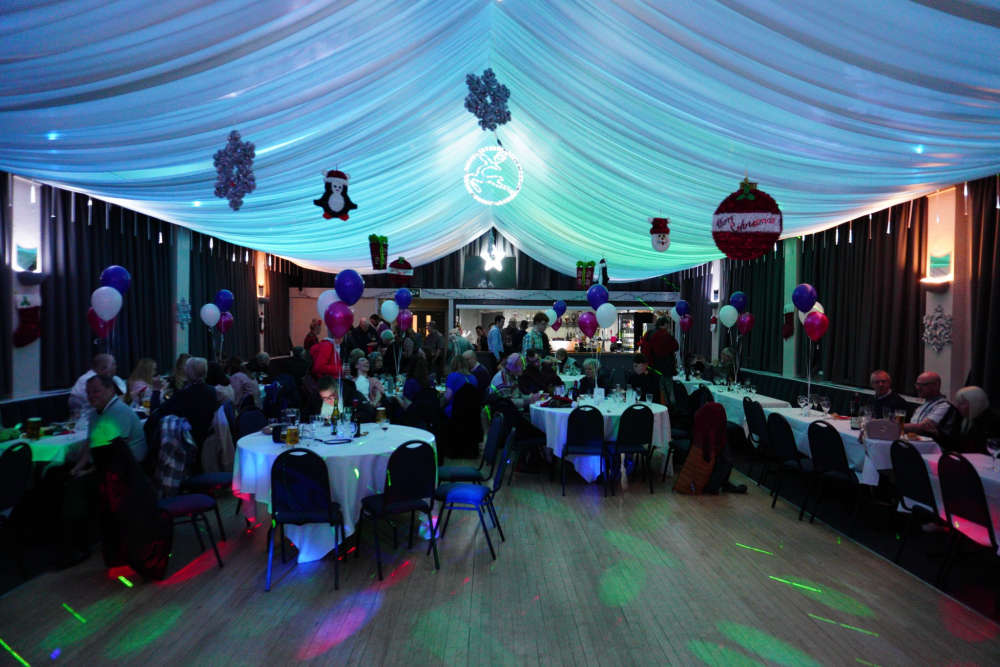 The Trimpell Club in Morecambe hosted our annual Volunteer Awards event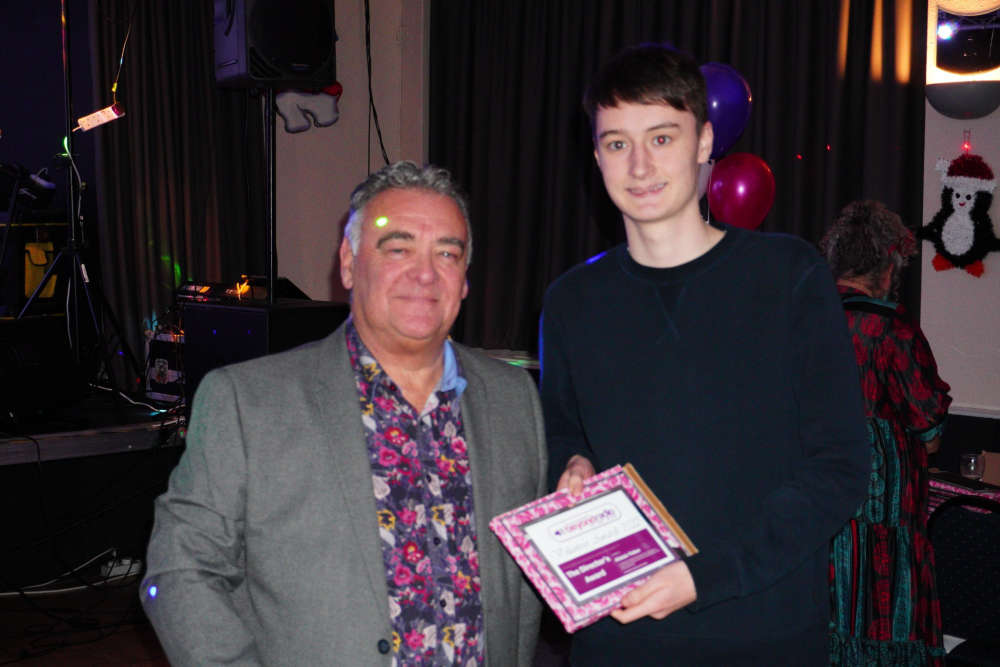 Alistair Fisher, host of The Saturday Sports Show, won a Director's Award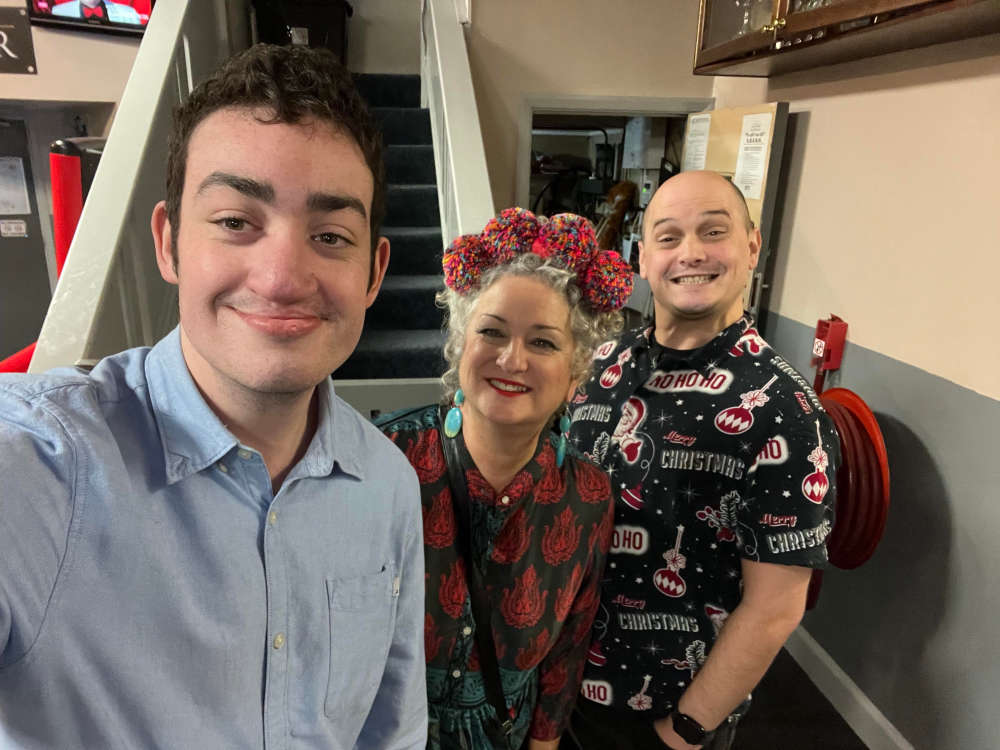 Luke Edmondson, Wendy Moore and Silent Mark Read, host of Another Monday Evening Show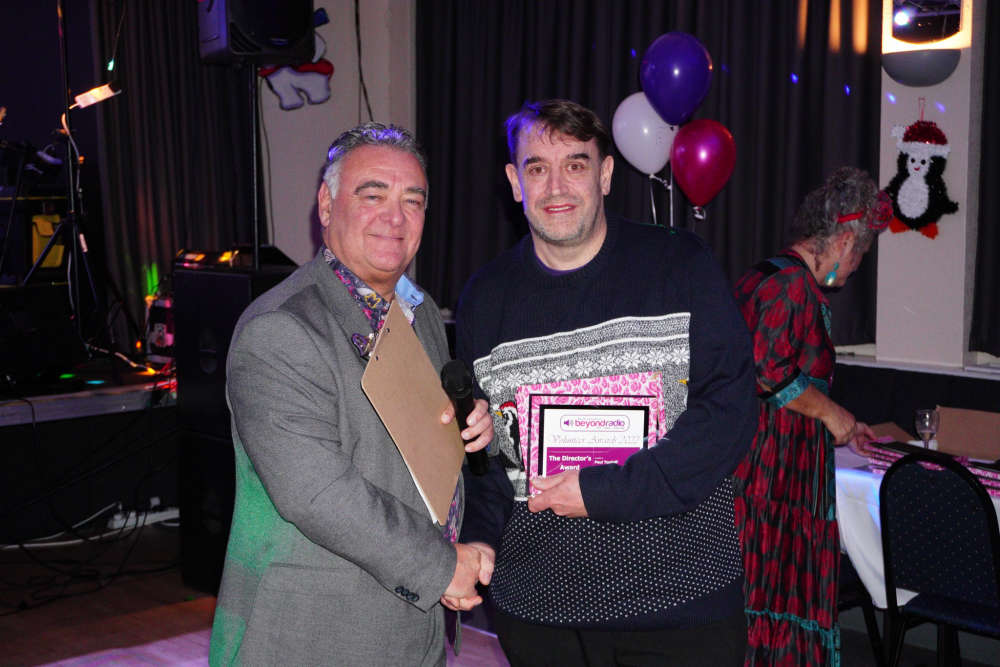 Paul Tee, host of Beyond the Blues Horizon on Thursdays, is presented with a Director's Award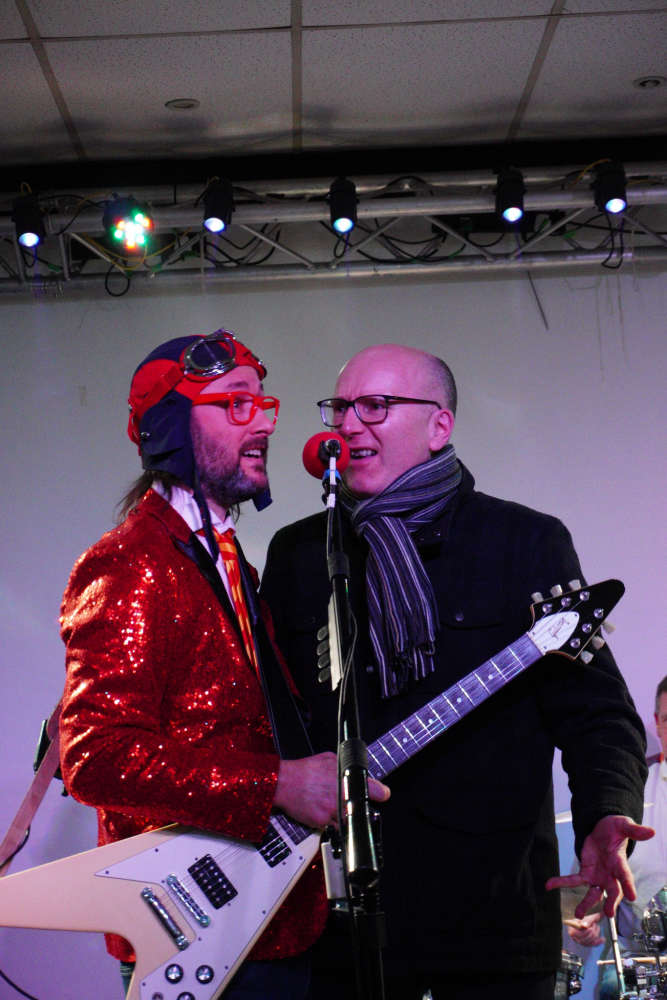 This is what happens when you try to leave a Howling Clowns gig early, you get literally dragged onto stage to perform with them!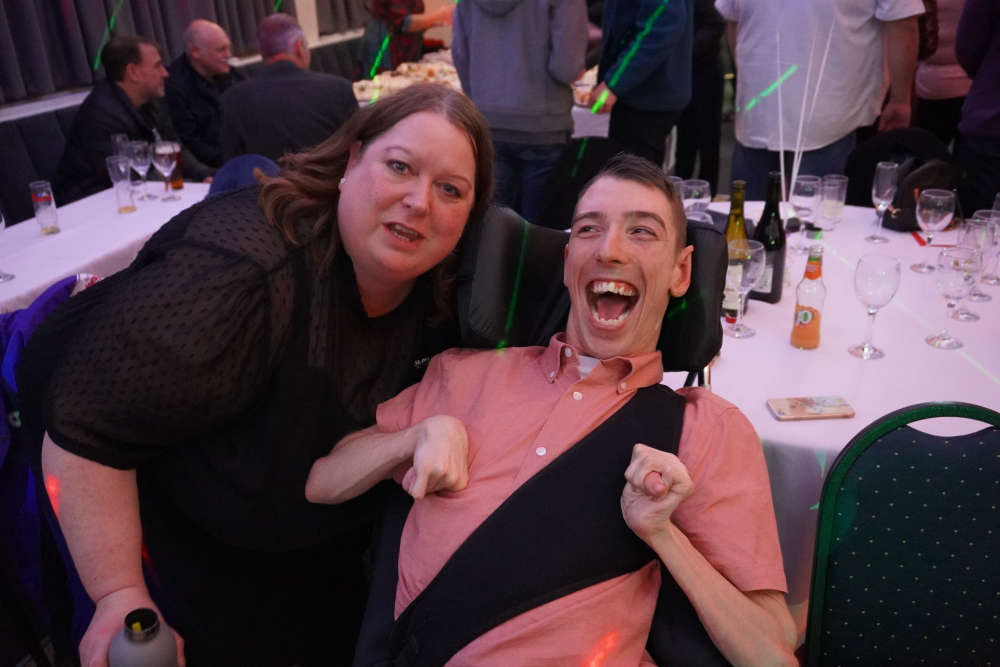 Award winners Sam Cragg and Mateo Sanderson