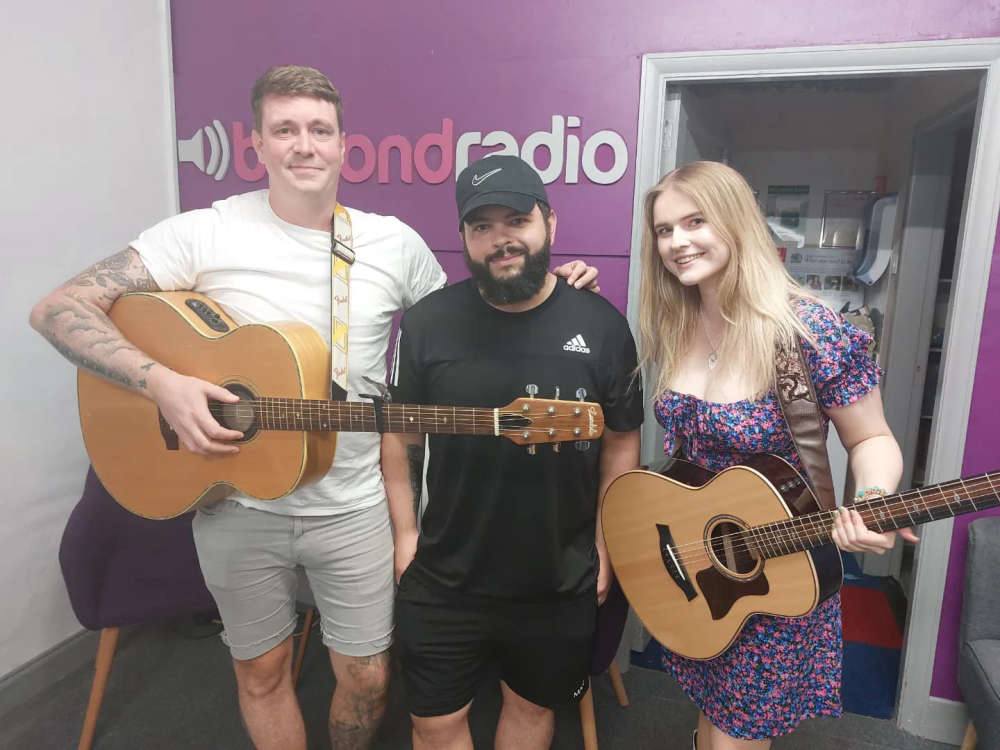 Lancaster's X Factor star Paul Akister has performed live in the Beyond Radio studio ahead of his show this Friday (September 9) at the Grand Theatre.
Paul sang two tracks in session on The Resident show on Tuesday night at our studios in Lancaster, in a rare live radio performance.
This Friday, the 33-year-old soul singer will headline his first ever ticketed concert in his home city.
"It's going to be good to get back out there at the Grand Theatre, I can't wait," he said.
"It's been eight years since (The X Factor). It's a nervous thing, you don't think like anyone's going to come. I looked the other day and there's loads of tickets sold, so I'm super-happy with that.
"Every time I've sung there I've always wanted to do a full show. It's such a historic venue and I'm looking forward to it."
LISTEN AGAIN to our interview with Paul Akister and Paul singing live in the Beyond Radio studio:
Here is a clip of Paul singing 'Sun Don't Shine' live in the Beyond Radio studio on Tuesday, accompanied by guitarist James Ashcroft.
Paul shot to fame when he appeared on the ITV talent show The X Factor, reaching the Judges' Houses stage in 2013 and then the live finals in 2014.
He was controversially eliminated halfway through the final stages, the winner that year being Ben Haenow and the runner-up was Fleur East.
After several years' absence from live performing, the Lancaster singer made his comeback earlier this year.
His most recent gig came at Johnny's Warehouse Bar in July, as part of Morecambe Music Festival.
Related Story: INTERVIEW: Lancaster X Factor star Paul Akister "excited" for Morecambe Music Festival comeback - Beyond Radio
Paul had previously struggled with a condition called esophageal dysmotility, which affected his voice and stopped him from singing.
But his voice was certainly sounding amazing in the Beyond Radio studio!
Here is another clip of Paul performing 'Don't You Feel Like Crying' from the film Dirty Dancing.
Support on Friday night will come from local singer/songwriter Amy Jo, who also performed in the studio on Tuesday.
LISTEN to our interview with Amy Jo and her performance live in the Beyond Radio studio
"Paul is amazing, I'm honoured to be on stage with him," said Amy Jo, who has been singing at local venues since she was nine years old.
"I'll be doing a 45-minute set opening up for him, going to do loads of original songs and a couple of covers, and I'm really looking forward to it."
The 25-year-old sang one of her own tracks called 'Coming Close'.
The show starts at 7.30pm on Friday.
Paul will be accompanied on stage by guitarist James Ashcroft, as well as local band Twenty Four Seven, and he has also teased a special surprise guest!
Tickets are still available from here.