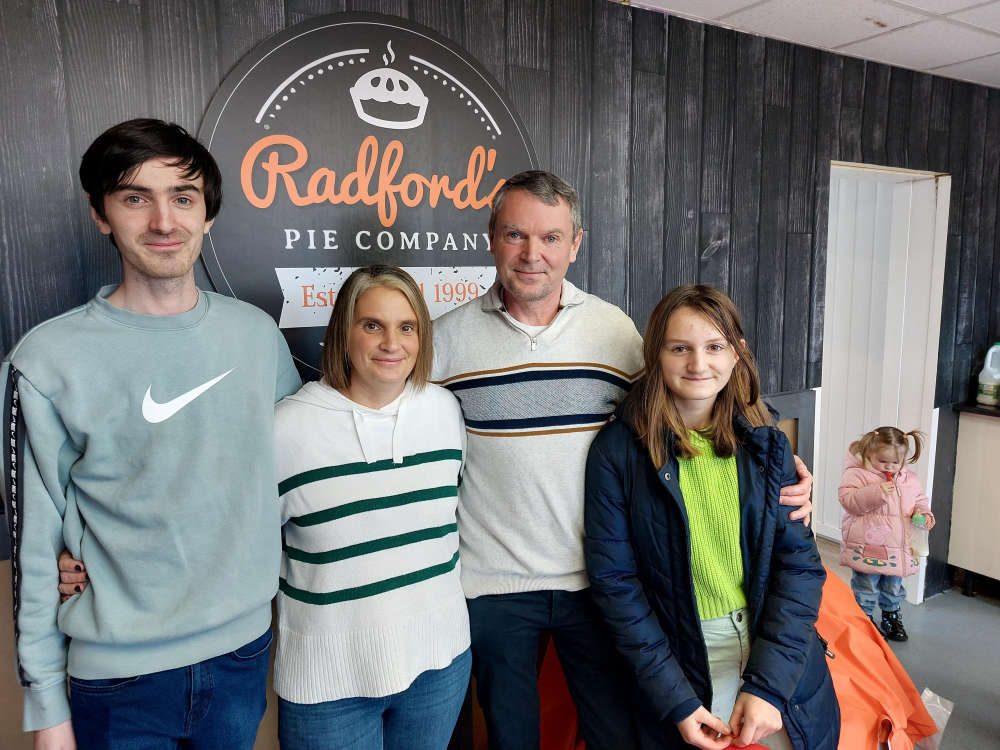 Beyond Radio has featured on the popular fly-on-the-wall TV show about Britain's biggest family from Morecambe.
Our presenter Greg Lambert appeared on 22 Kids and Counting on Sunday night interviewing the Radfords as they held a launch day for their rebranded pie shop in Heysham.
Greg was filmed in the Heysham Road shop in November as he chatted to dad Noel and son Luke about the refurbishment.
Noel and Sue Radford from Morecambe, their children and grandchildren, are the stars of the hit Channel 5 TV show about their extraordinary lives as Britain's biggest family.
You can see a clip from last night's show featuring Beyond Radio here. We appear from around the 1 minute 17 seconds mark.
This episode also featured Noel and some of his kids going to watch a Morecambe Football Club match.
Related Story: Exclusive Interview: Britain's biggest family the Radfords officially open their revamped pie shop - Beyond Radio