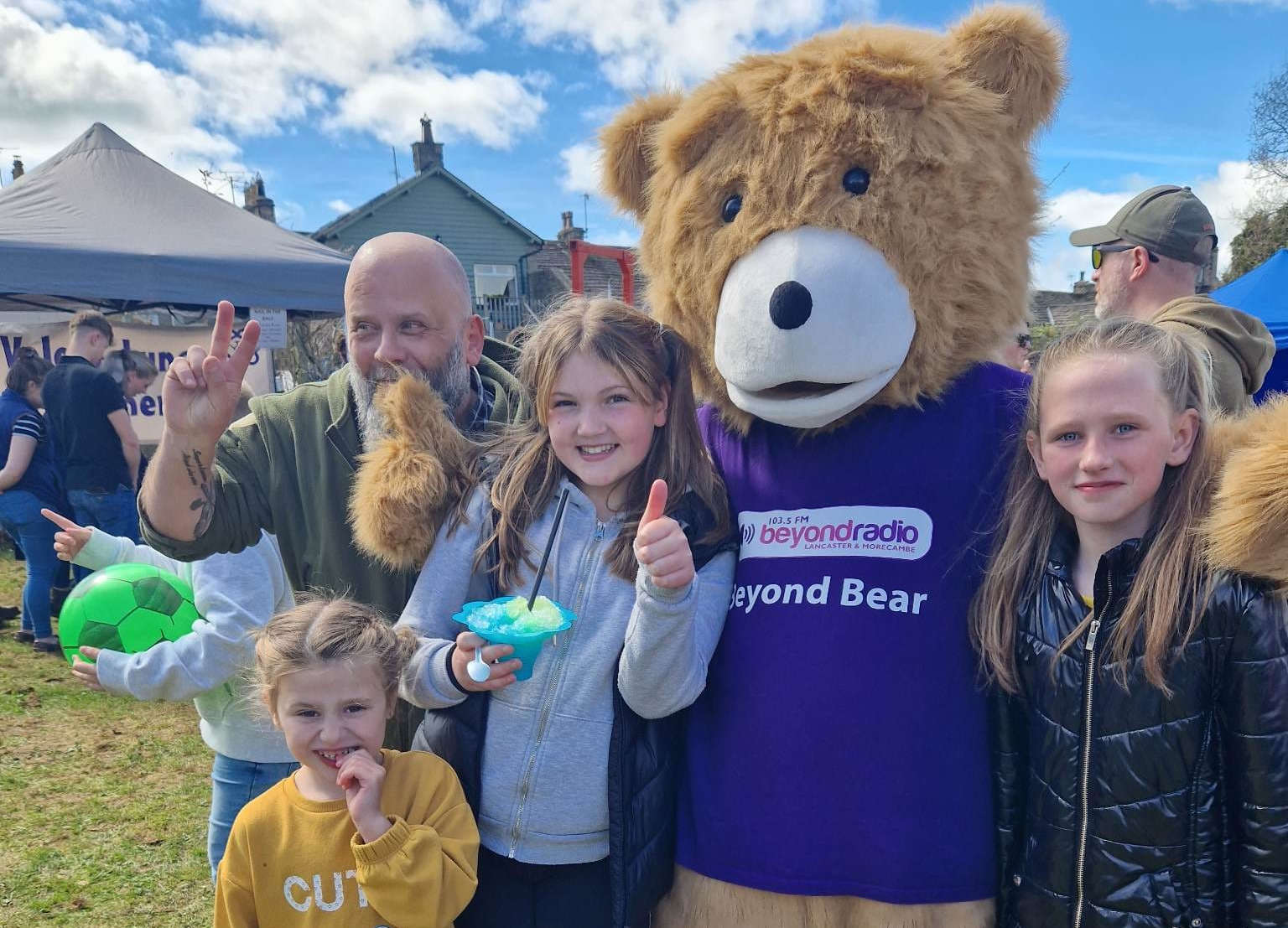 The Beyond Radio team had a fabulous time at the Wray Scarecrow Festival and Fair.
Chris Brookbanks and Duncan Moore from The Boys in the Bowling Club show presented a live broadcast on Friday night from the traditional parade at the popular event.
Then on Bank Holiday Monday, Beyond Bear joined in the fun at the festival-closing Wray Fair.
Beyond Bear was delighted to meet many of the people who came to enjoy the fair from far and wide.
He was joined by Chris, Duncan, Roy Ward, Sam Cragg, Gibson Freedman, Vanessa Ramsden, Emma Lowe, Luke Stutchbury and Luke Edmondson from the Beyond Radio team.
People flocked to the annual festival in the North Lancashire village to see the many and varied scarecrows.
Here are some photos from a fantastic weekend in Wray and a video of Friday's parade. More photos can be found at the Beyond Radio Facebook page.