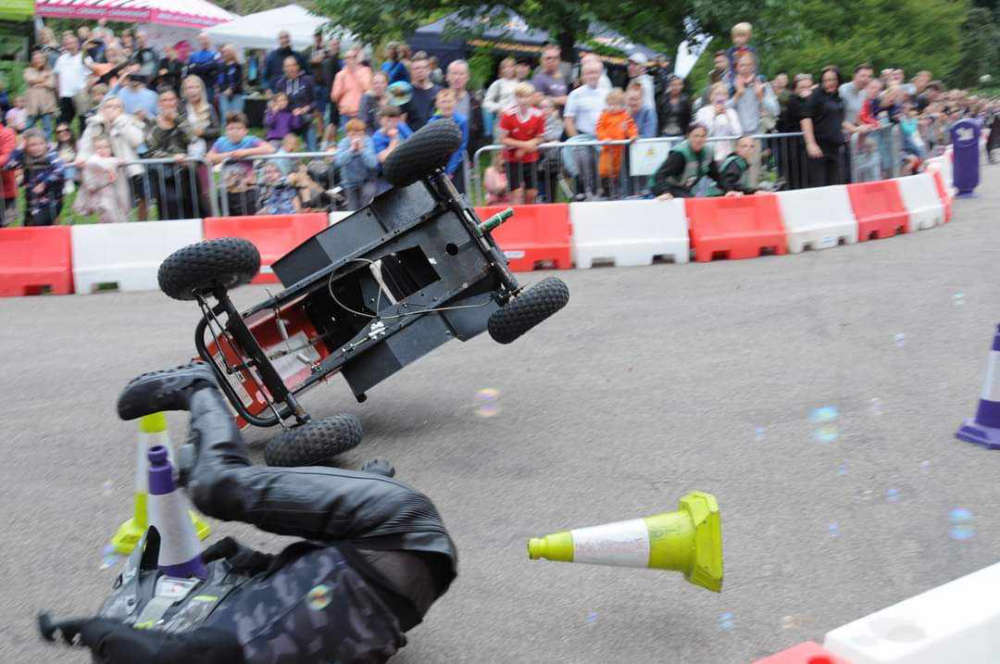 The Beyond Radio team was on hand to bring you all the sights and sounds of a dramatic day of soapbox kart racing in Lancaster including a dramatic finale!
Our special live broadcast from the event at Williamson Park - in association with Visit Lancaster - included interviews with participants and organisers, and live commentary on the heart-stopping closing stages!
Greg Lambert, Chris Brookbanks, Roy Ward, Vanessa Ramsden, Ross Chapman, Paul Whitehouse and Sam Cragg were the presenting and reporting team on a memorable day of racing.
Read more: VIDEO: Dramatic crash hands victory to team of cows at debut Lancaster soapbox derby - Beyond Radio
LISTEN to Greg Lambert and Roy Ward's live commentary on the Lancaster Krazy Races Finale
Cockerham Krazy Cows were the overall winners of the event and they spoke to us earlier in the day.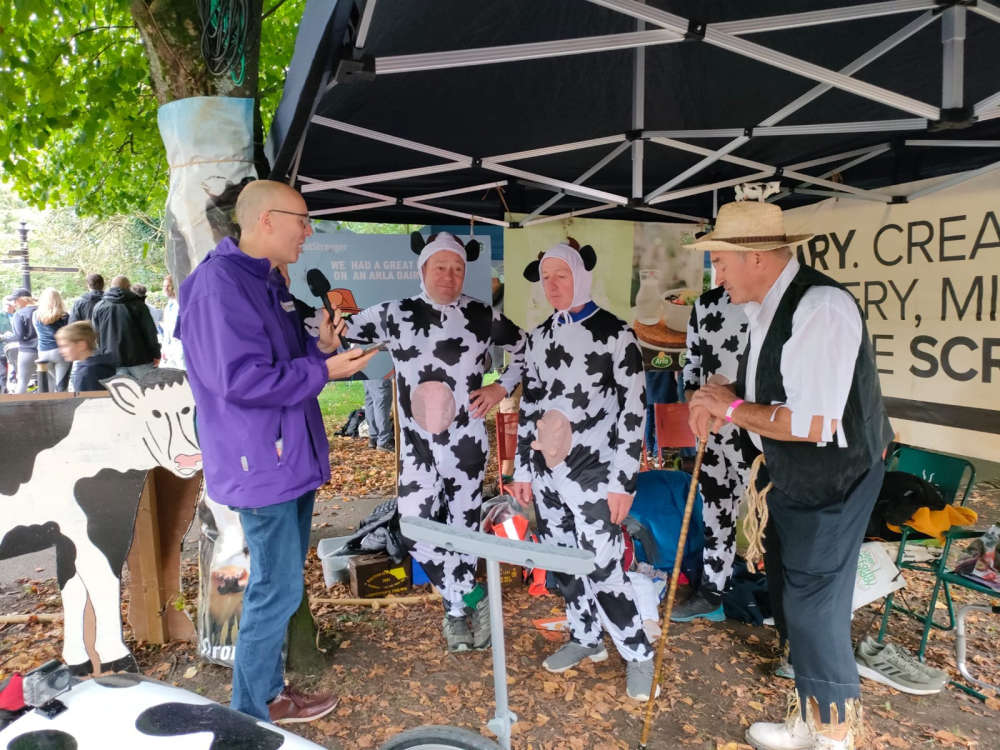 The 'Lions of England' from the Duke of Lancaster Regiment were the first kart on the track on Sunday and we chatted to them after they crossed the finishing line!
And here's their friendly lion mascot meeting Beyond Bear!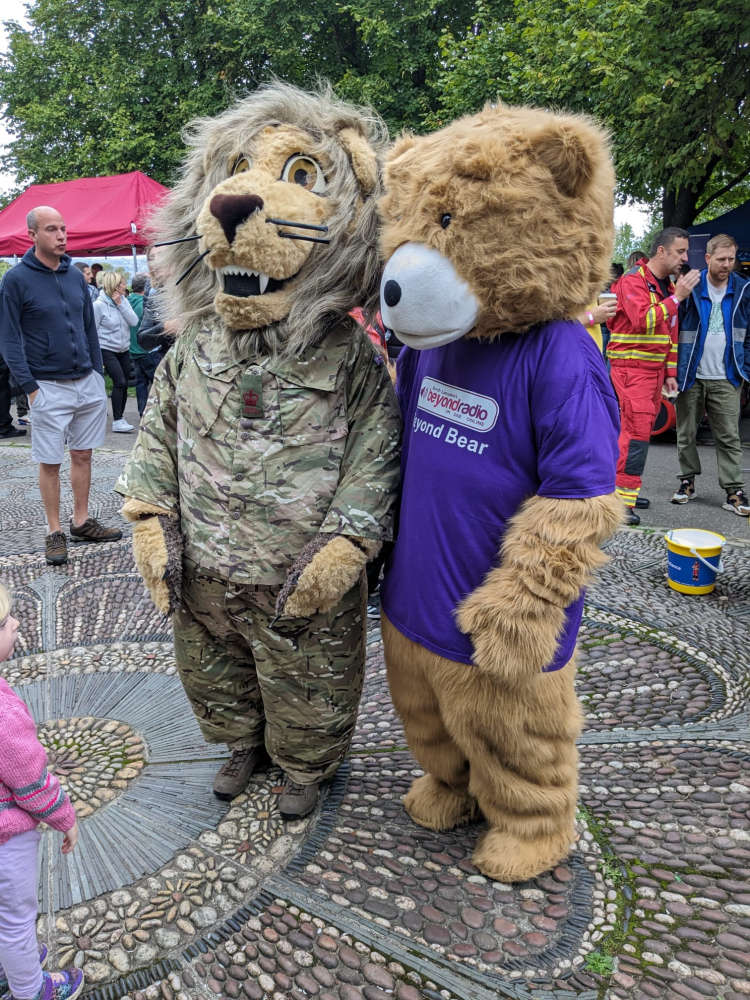 The Shaker Makers from English Hardwood Design were among the competitors.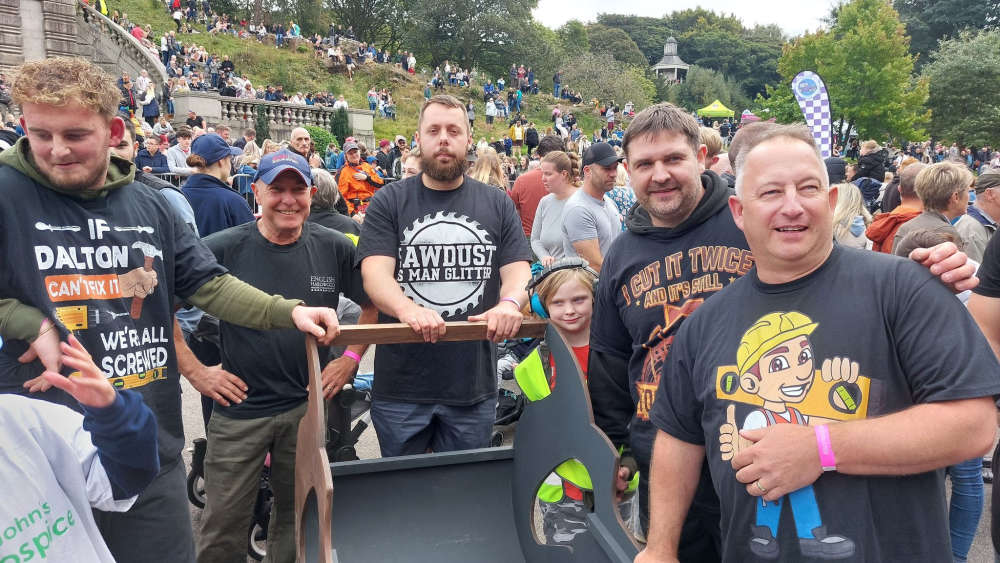 Also taking part were Six Connections.
We spoke to the team from Red Rose Recovery who had a great time despite a couple of crashes!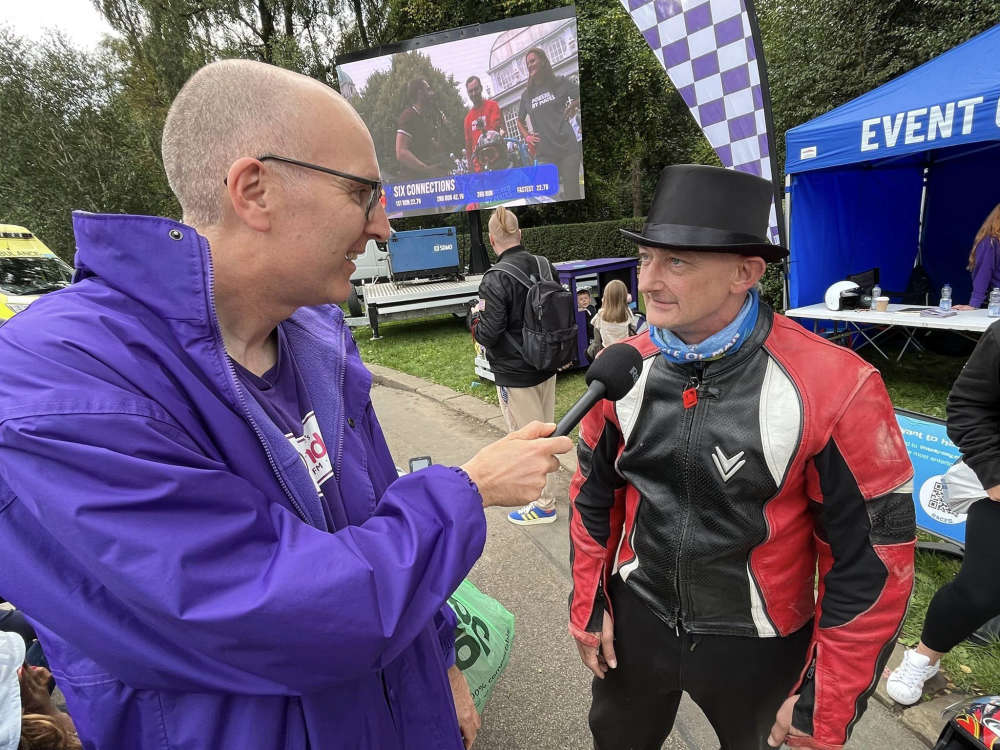 Local musician Jefferson Moore was part of the TC Consulting team who won the Headline Sponsors' Choice award.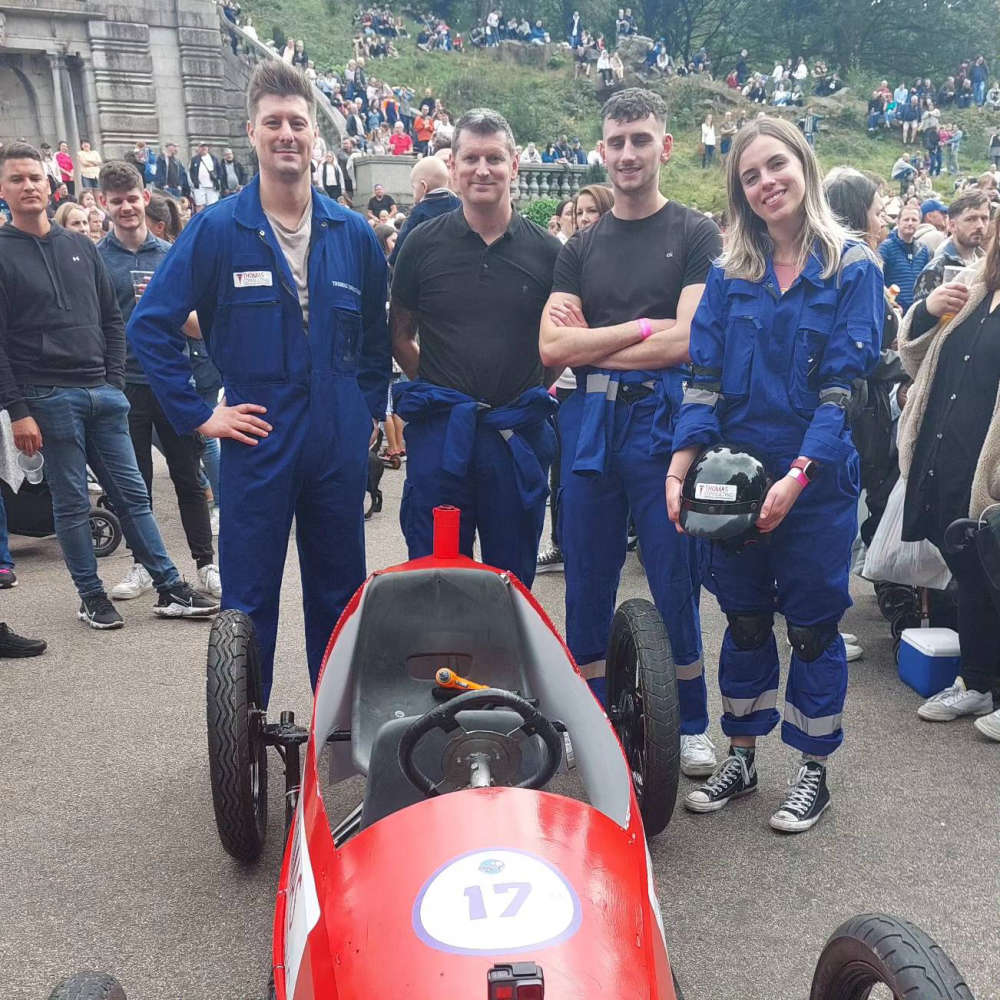 And when all was said and done and the racing was over, we spoke to the winners Cockerham Krazy Cows and the unfortunate North West Air Ambulance Charity who were leading until a final bend crash, but still won the Best Team Spirit Award!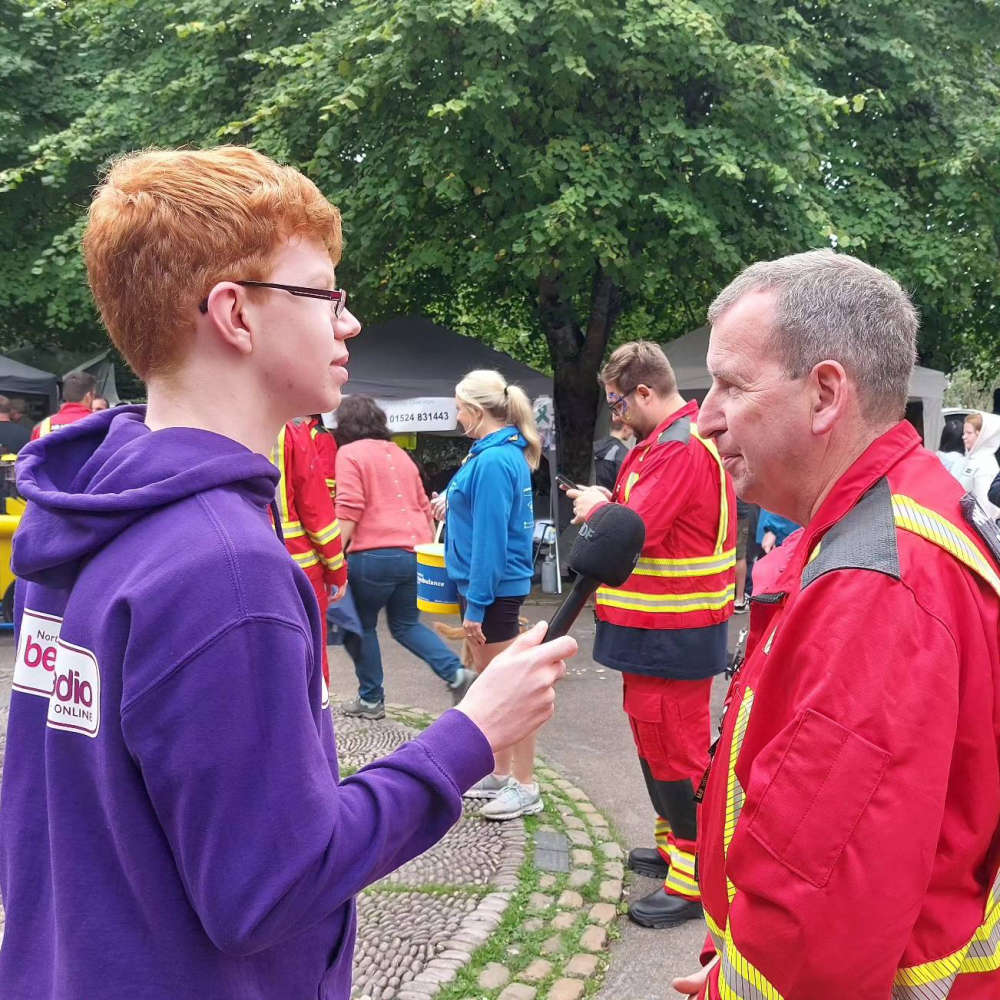 Here are more photos from a fabulous day. You can find even more images and videos at the Beyond Radio Facebook and Instagram pages.