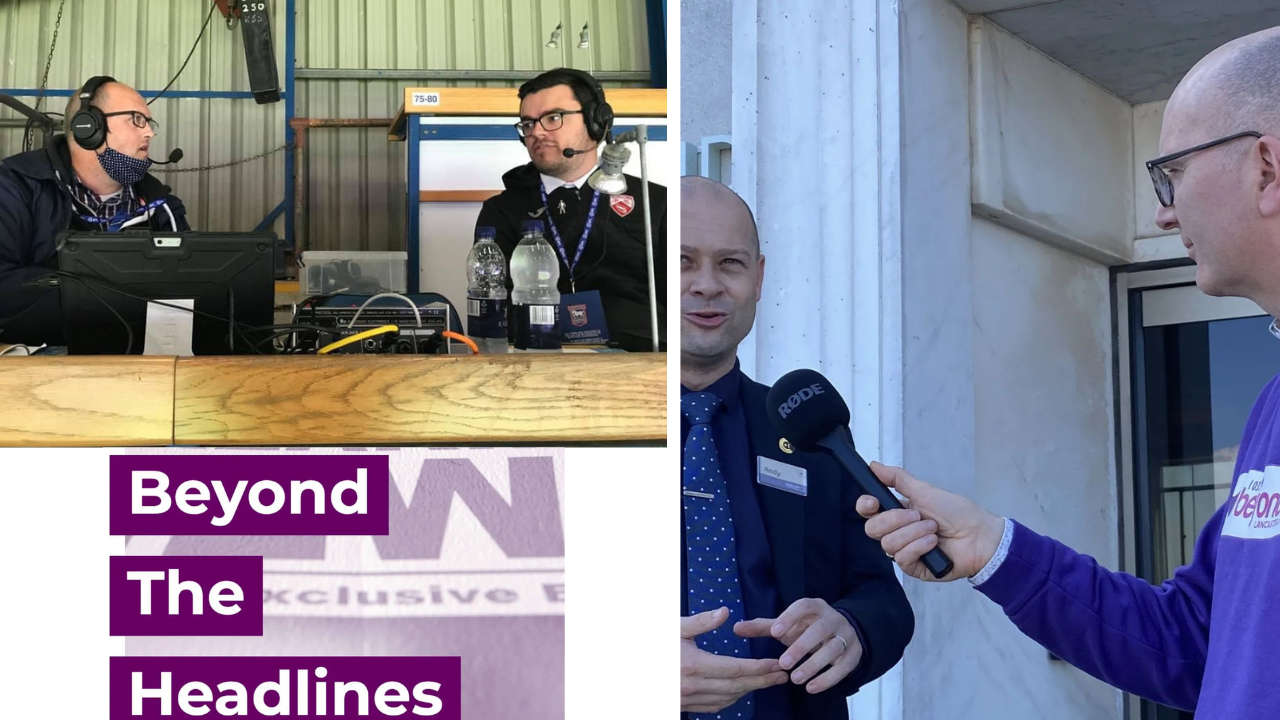 Beyond Radio has been publicly praised as Lancashire County Council declared its support for local radio and journalism.
The council has vowed to continue to work with local radio stations to keep informing the public on important issues that affect them.
Councillors talked about the positive impact local media outlets have had in Lancashire, and what the council can do to help them maintain a strong presence in the communities they represent.
County Councillor Charlie Edwards (pictured below) praised the work being done by Beyond Radio in this regard.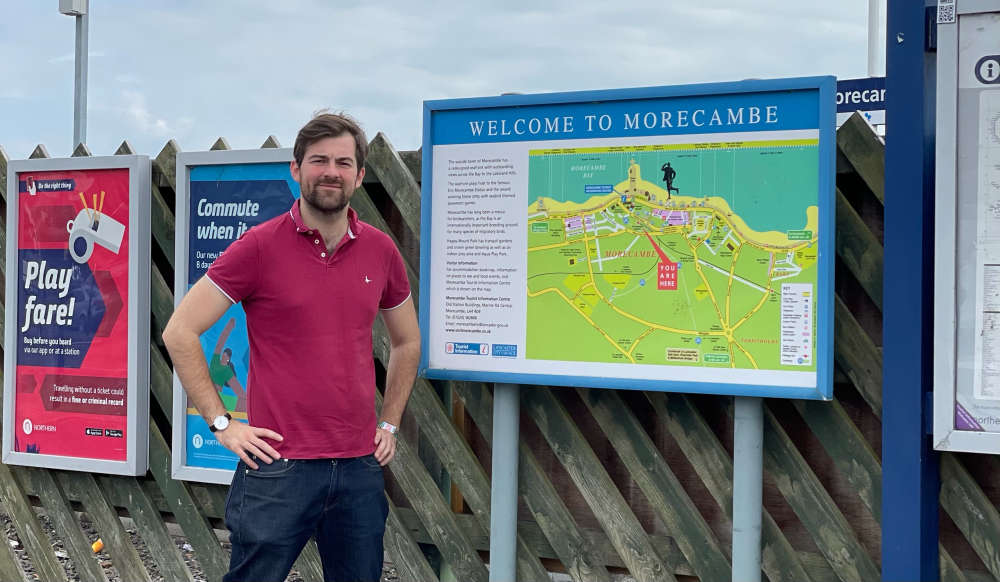 "Local radio and journalism celebrates and champions the best events, volunteers, groups and campaigns in our community," he said, speaking at County Hall on Thursday.
"Good quality local journalism keeps councils and councillors honest.
"Our radio stations – run often on a shoestring budget and incredible volunteers – like the great and growing Beyond Radio in my neck of the woods, doing marvellous things – are something to be championed and cherished.
"In a world of deep fakes, chatGPT, mistrust and growing unrest in an uneasy world, impartial reporting of the facts and free speech has never been more important."
County Councillor Phillippa Williamson, leader of Lancashire County Council, said: "The county council recognises the importance of the work of the media within Lancashire and wholeheartedly support the valuable work the local media undertakes and welcome the scrutiny they bring.
"Local journalists play a huge role in championing communities, ensuring they are informed and hold power to account.
"The media also works closely with us an many important issues that affect them.
"This collaboration is especially evident during times of crisis, such as flooding, major incidents and the Covid-19 pandemic, with the media playing a fundamental role in helping to inform the public throughout."
Beyond Radio introduced its local news service in January 2022 fronted by local journalists and presenters Greg Lambert (below, right) and Dave Salmon.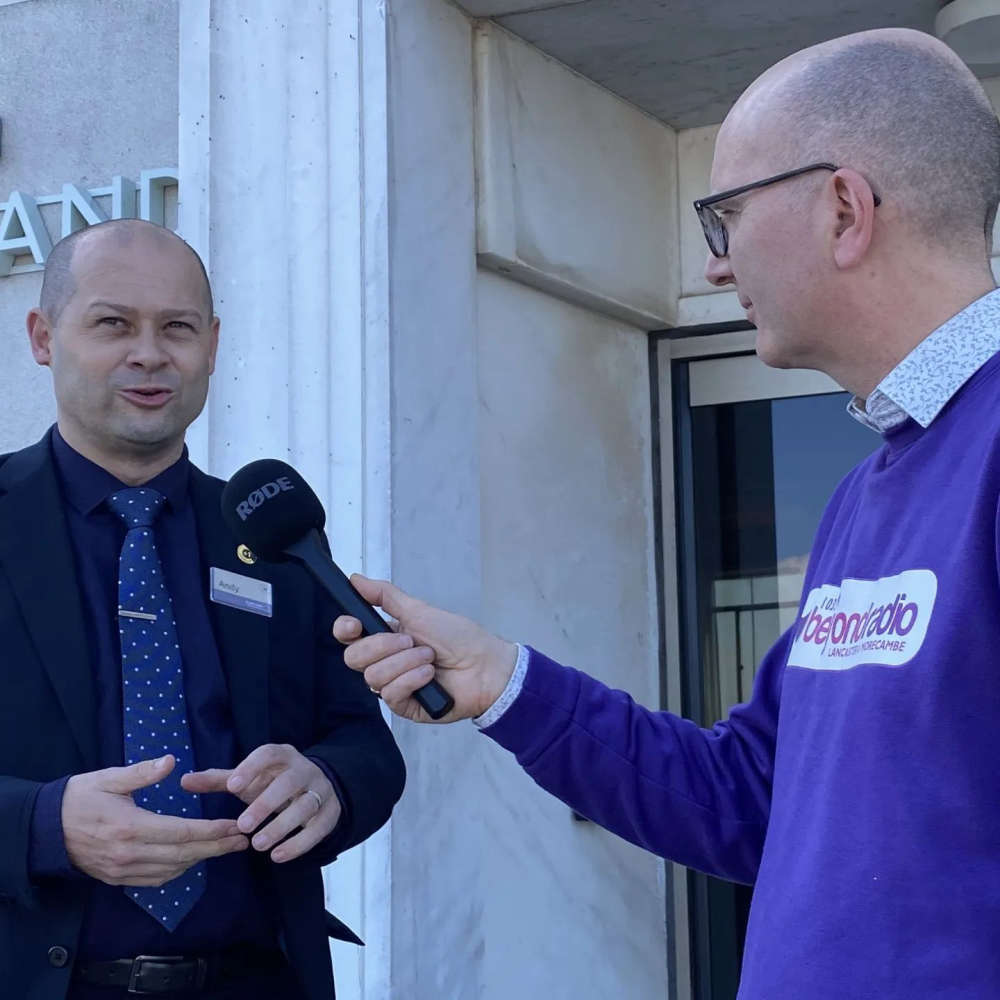 With regular local news bulletins, online local news stories and our weekly local news show 'Beyond the Headlines', Beyond Radio has been at the forefront of local news coverage, keeping our listeners and online viewers informed on the issues that matter most to them.
Our regular 'Beyond the Beat' feature on Tuesday nights, with local police detective inspector Adie Knowles (pictured below), helps to fight crime in the local community and keeps our listeners aware of important policing issues.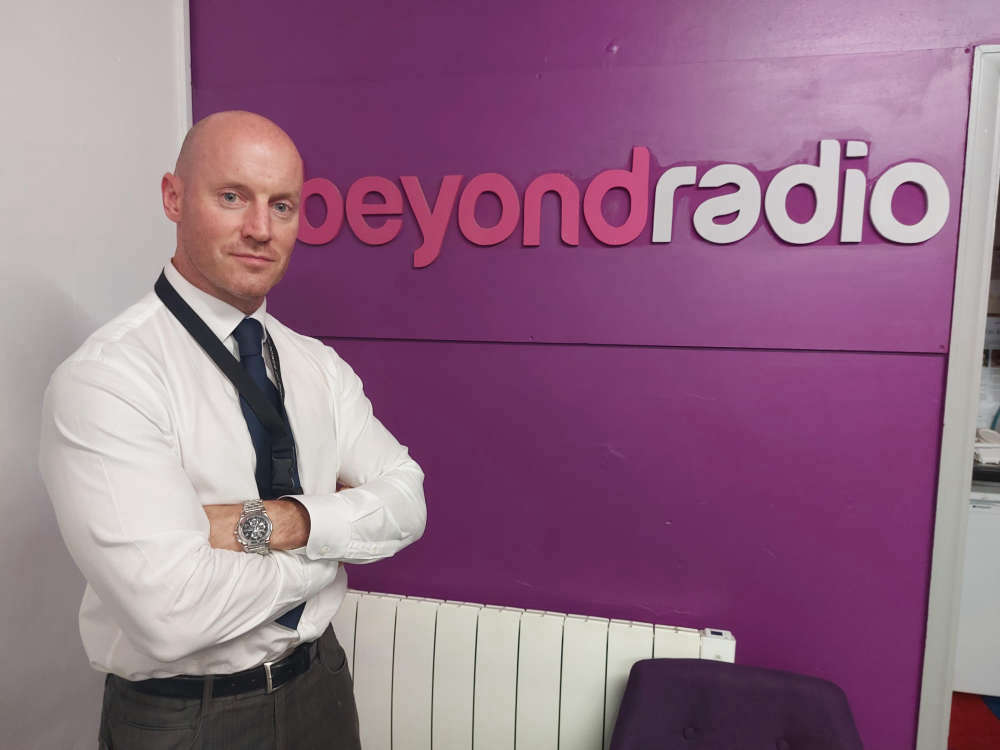 Our local sport coverage has included our 'Shrimps Live' commentary on Morecambe Football Club matches (see below) and Shrimps Verdict podcast.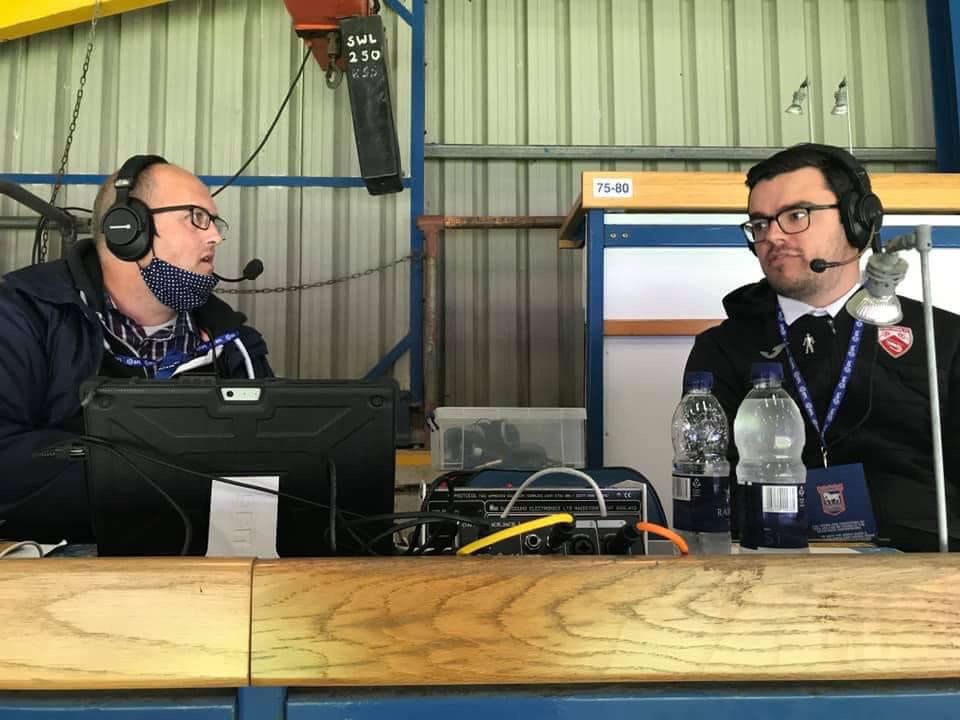 Our 'Saturday Sports Show' covering local sport is hosted by Alistair Fisher and our volunteer sports reporter Ross Chapman, who has also provided regular in-depth coverage of Lancaster City FC (see below).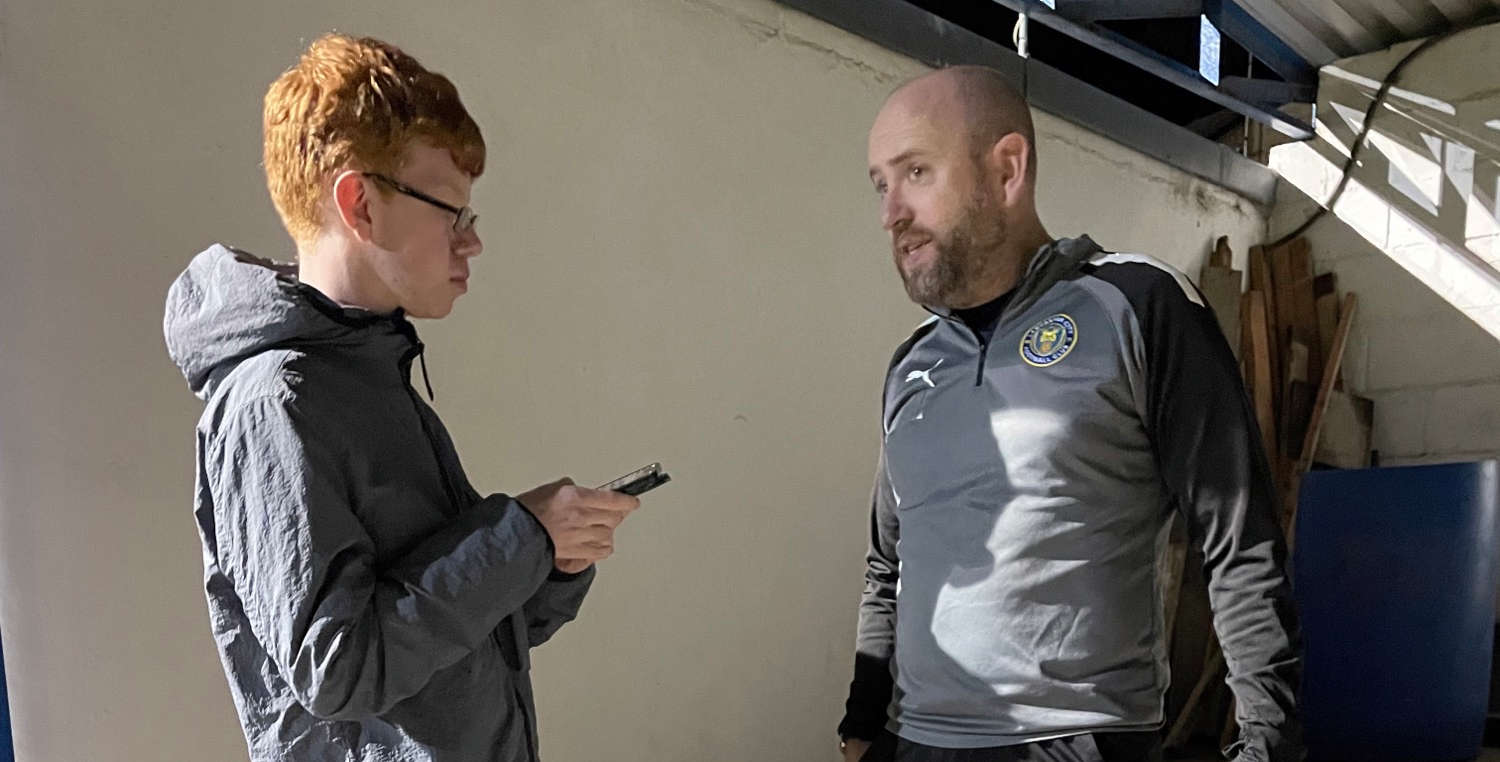 The discussion at a full council meeting came after a motion was submitted by County Councillor Edwards in support of local radio and local journalism. Councillors unanimously approved the motion.
Lancashire County Council and County Councillor Edwards also praised BBC Radio Lancashire and will write to the Director-General of the BBC to highlight the positive impact it has on our community.