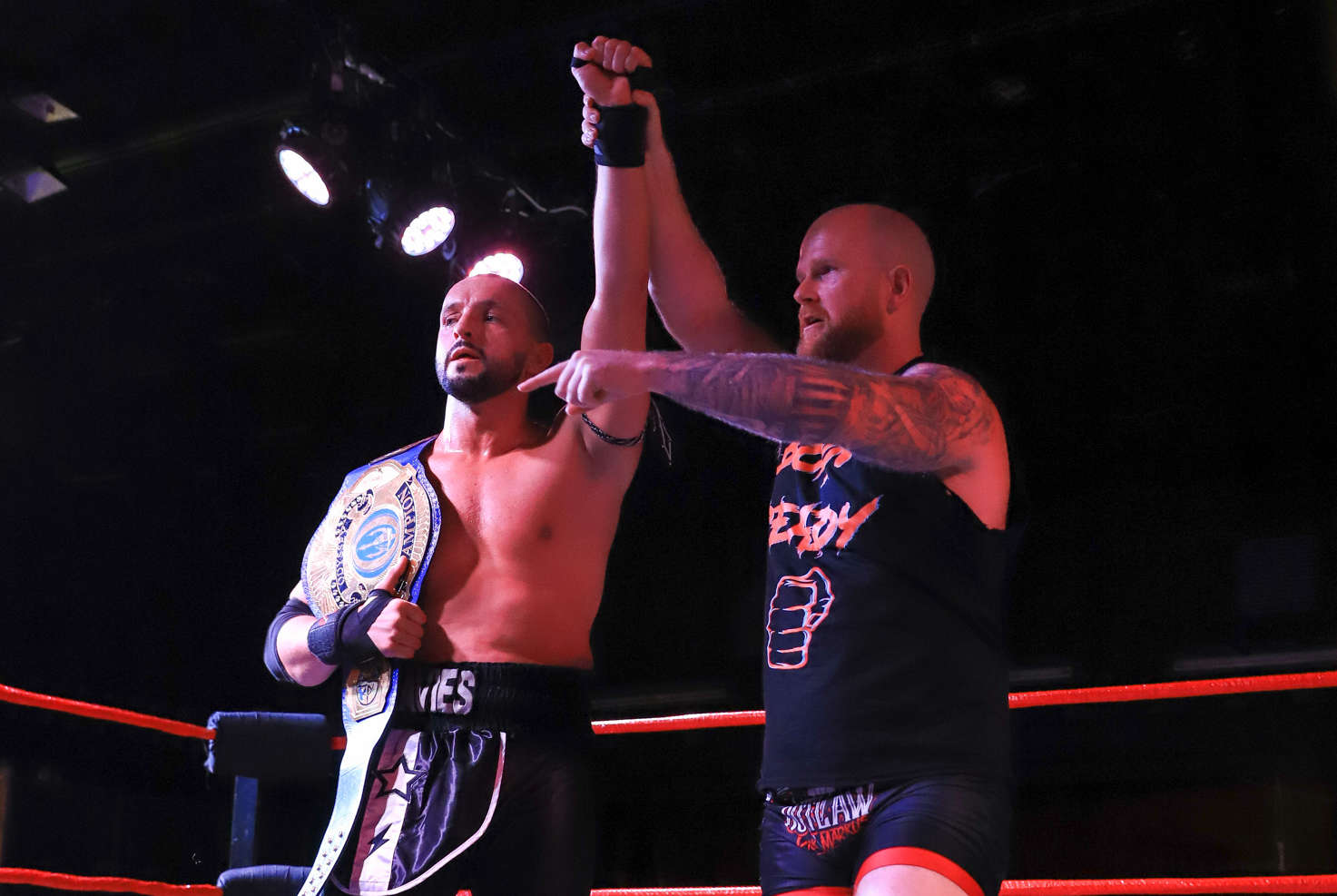 Here is your guide to local entertainment over the coming week.
I Spy with My Little Eye
A show of fun and laughter for the family, featuring a treasure hunt, all your favourite sing-along songs, and fantastic games to play.
Tuesday May 30, 2:30pm, The Platform, Morecambe
Tim Vine – Breeeep Tour
The king of the one liners, joyful songs and ridiculous humour is back with his brand new show.
Tuesday/Wednesday, May 30/31, 7:30pm, Lancaster Grand
An Evening of Burlesque
A night of laughter, cabaret, mystery, and glamour in this variety show, blending stylish cabaret, comedy, music, circus and burlesque fun, feathers and fabulous costumes.
Thursday, June 1, 7:30pm, Lancaster Grand
William Shakespeare`s Edward III
A performance by Lancaster University students.
Thursday/Friday/Saturday June 1-3, 7pm, Lancaster Castle Courtyard/A Wing
Around the World Food Festival
With a focus on food suppliers from Lancaster & Lancashire the food festival will celebrate the diverse cuisines that can be found within the local community, plus live music and children's activity packs will be available throughout the day. Free entry by advance ticket.
Friday June 2, from 10:30am, The Dukes, Lancaster
Clearwater Creedence Revival
The finest tribute to Creedence Clearwater Revival, with all the band's iconic songs 'Proud Mary, 'Bad Moon Rising' and 'Have You Ever Seen The Rain'.
Friday, June 2, 7:30pm, Lancaster Grand
Murder By Illusion
An interactive investigation by After Dark Murder Mystery Events
Friday June 2, 7:30pm, Lancaster House Hotel
The Stones
Covering all eras of The Rolling Stones with their authentic sound & presentation & a full six piece band.
Friday June 2, 8pm, The Platform, Morecambe
Photography Exhibition
By Cameron Baird. The event is supporting the charities Disasters Emergency Fund and the Derian House Children's Hospice.
Saturday June 3 10-4pm, and Sunday June 4 11am-1pm, St. Mary of the Angels Church Hall, Bolton le Sands
LA1 Shorts
The longest running short film festival in Lancaster
Saturday June 3, 1pm & 2:30pm, Gregson Centre, Lancaster; then 7.30pm, The Dukes, Lancaster
Odyssey Pro Wrestling – 'Mutiny'
The latest in the series of family friendly entertainment that continues Morecambe's long-standing history of professional wrestling.
Saturday June 3, 6:30pm, Alhambra, Morecambe
All the Right Notes: Emmanuela Yogolelo
The latest in the series sees a set inspired by African gospel, Afro jazz and Congolese styles of music, such as Rumba, Seben and Agwaya.
Saturday June 3, 7:30pm, More Music, Morecambe
Brawn
A poignant play examining the subject of body dysmorphia and mental health issues in men.
Saturday June 3, 7:30pm, The Dukes, Lancaster
Chris James & Martin Fletcher
A set of acoustic blues from the popular duo.
Saturday June 3, 8pm, Arnside Sailing Club
Morecambe Vegan Festival
Around 40 all vegan stalls, hot food, food samples, and activities being held throughout the day. Entry by donation to Farplace Animal Rescue.
Sunday June 4, from 10am, The Platform, Morecambe
Sunday Brass Band Concert
Sundays at Happy Mount Park are brought to life with free brass band concerts by many of the area's finest musicians.
Sunday, June 4, 2:30pm, Happy Mount Park, Morecambe