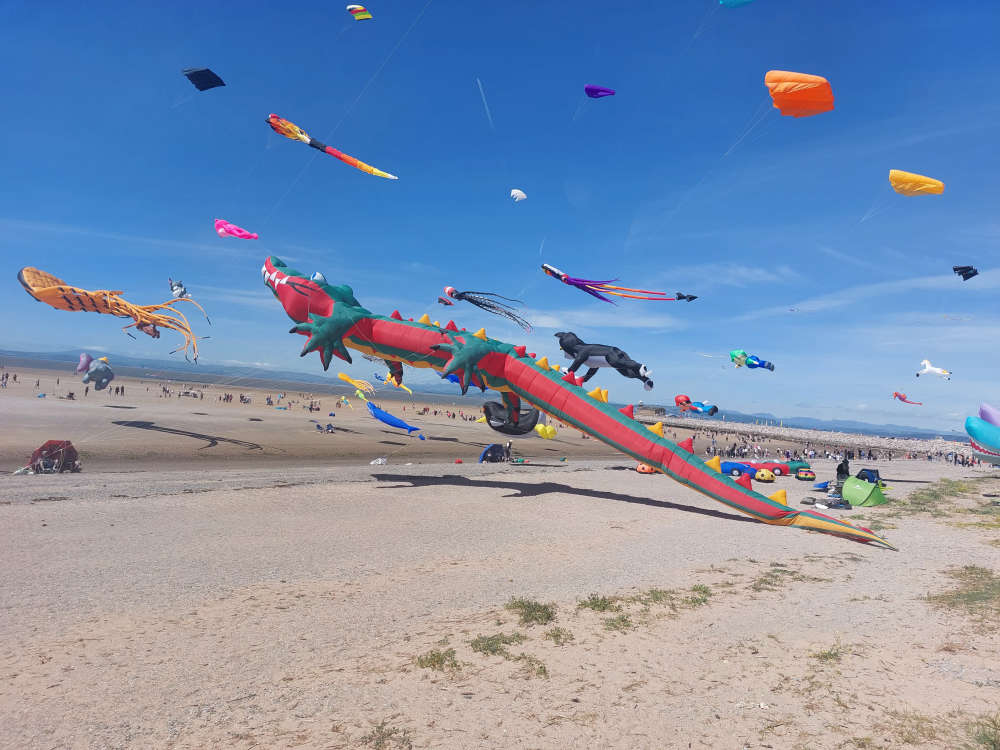 Here is your local What's On Guide for the week ahead.
Bootleg Blondie
The only tribute to have performed with two original founder members of the band. Please note this is a standing show. 18+
Friday June 23, 8pm, The Platform, Morecambe
Armed Forces/National Services Celebration Weekend
A whole weekend packed full of free Armed Forces and Emergency Services activities. Includes parade at 11am on the Sunday.
Saturday June 24 and Sunday June 25, from 11am, Morecambe Promenade and The Platform
'Catch the Wind' kite festival
Not only will visitors be able to enjoy impressive kites of all shapes and sizes flown by professional kite flyers, or bring their own kite and fly it on the beach, but there will also be a lively programme of music, promenading performers, food, arts and craft workshops.
Saturday June 24, Sunday June 25, Morecambe Central Promenade, from noon to 5pm both days
The Carpenters Experience
It's Yesterday Once More as the UK's leading Carpenters show, captures the sights and sounds of the amazing talents of Richard and Karen Carpenter.
Saturday, June 24, 7:30pm , Lancaster Grand
A Celebration of Simon & Garfunkel
Introducing singer songwriters Tim Chu and Ian Bailey performing the UK's leading tribute show.
Saturday June 24, 7:30pm, Gregson Centre, Lancaster
Haffner Orchestra Concert
Featuring Prokofiev: Classical Symphony, Mozart: Oboe Concerto in C major, and Haydn: Symphony no. 104 'London'.
Saturday June 24, 7:30pm, Ashton Hall, Lancaster Town Hall
Pink Floydian
An 8-piece tribute to the greatest prog rock band of all time, with a two and a half hour show covering the Barrett, Waters and Gilmour eras.
Saturday June 24, 8pm, The Alhambra, Morecambe
Reverend & The Makers – DJ Set
Lead singer Jon McClure lands in Lancaster for a proper indie disco!
Saturday June 24, 10pm, Kanteena, Lancaster
Lancaster Pride
It's Lancaster Pride on Sunday June 25 and Beyond Radio will be there!
Pop singer and 80s pin-up Samantha Fox will headline this year's event, which begins with a procession at 11am, followed by an afternoon of entertainment in Dalton Square.
Beyond Radio will be broadcasting live from the event between noon and 3pm.
Ross Alexander's Blitz Kids Show featuring Bianca Kinane will also be part of the line-up, as will singer Johnny Wright. See you there!