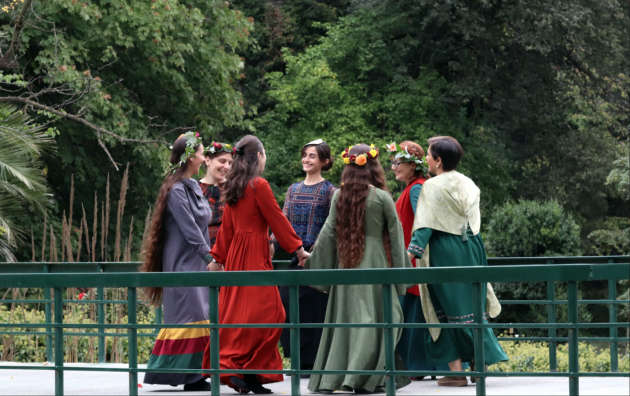 The sound of the Caucasus mountains will come to Lancaster when two vocal ensembles from Georgia perform in the city.
Ialoni and Musikeli are touring the UK during May 2023, teaching and performing beautiful polyphonic songs from the rich and ancient, UNESCO listed tradition of their homeland.
They will visit the Gregson Centre in Lancaster on Wednesday May 10 hosting workshops from 6pm to 7.30pm, and performing at 8pm.
Their music blends challenging, dissonant and microtonal chords with sweet and lyrical close harmonies; ancient pagan, shamanic ritual songs with soaring liturgical chants; and powerful work songs, rousing wedding songs, and modern, composed songs all continue this music into the present day.
Encompassing 13 regional styles, the music from the east and west of Georgia is quite distinct, with that of the Gurian region on the Black Sea coast being particularly complex, and often including a fourth, yodeling voice, known as krimanchuli.
A women's ensemble from the east of Georgia, Ialoni is one of the most respected Georgian women's vocal ensembles. Led since its formation in 2009 by musicologist Nino Naneishvili, Ilaoni have now recorded five albums, and taught and performed internationally, including on several previous visits to the UK.
Winners of Best Female Folk Ensemble at the National Folklore Festival of Georgia 2015–16, in the following year Ialoni were awarded the Grand Prix in Georgian Traditional Chant, and the first place and Gold Medal in Georgian Folk Song at the Tbilisi Choral Music Competition.
Ialoni's good friends, Musikeli, are a men's ensemble from Samegrelo region in the west of Georgia, led by Dimitri Kakulia. Highly experienced at leading workshops with singers of all ages and abilities, the ensemble will teach and perform a wide repertoire, ranging from sacred chants to work songs, modern 'city' songs, and comic folk songs, but all with a particular emphasis on western Georgian styles.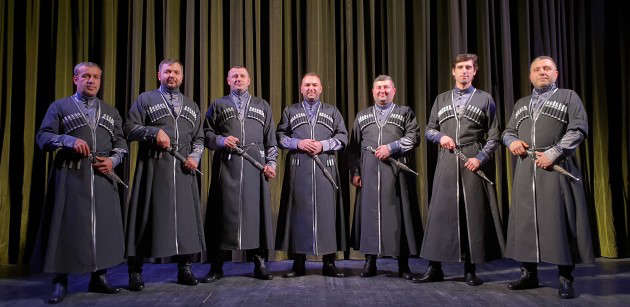 Recently returned from touring Lithuania, this will be Musikeli's first visit to the UK.
Tickets for the workshop cost £10. Tickets for the concert cost £12/£8 concessions. For full details and to buy tickets go to www.tickettailor.com/events/pitchblend/892224 or check out More Music's website at moremusic.org.uk