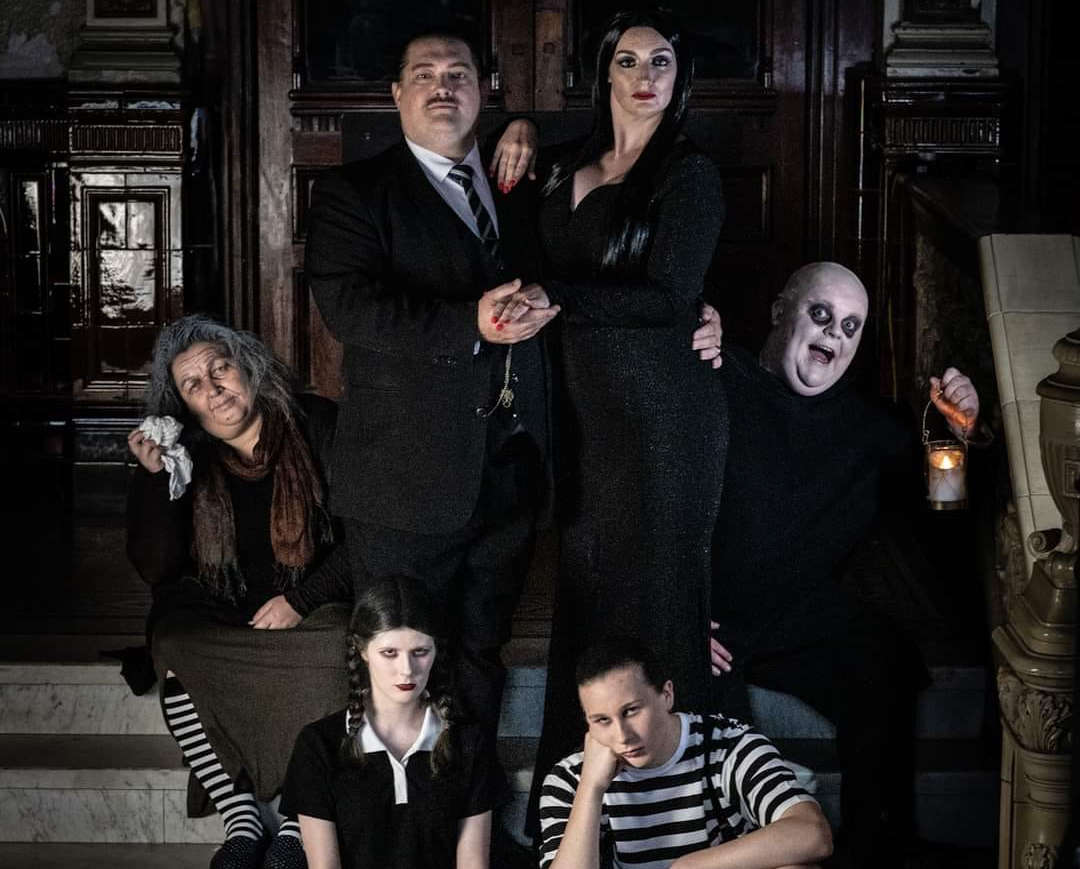 Cast members have been looking ahead to their upcoming comedy musical version of The Addams Family .
Chris Isherwood (Gomez), Lucy Bunce (Wednesday) and Alex Morris (Lucas) popped into the Beyond Radio studio to chat about the Morecambe Warblers' show.
The Warblers will perform an original story based on the creepy characters from the TV and film classic.
Wednesday Addams, the ultimate princess of darkness, has grown up and fallen in love with a sweet, smart young man (Lucas) from a respectable family – a man her parents have never met, and if that wasn't upsetting enough, Wednesday confides in her father and begs him not to tell her mother.
Now, Gomez Addams must do something he's never done before – keep a secret from his beloved wife, Morticia (played by Sarah Hicks). Everything will change for the whole family on the fateful night they host a dinner for Wednesday's 'normal' boyfriend and his parents.
LISTEN to our interview with The Addams Family cast (pictured below)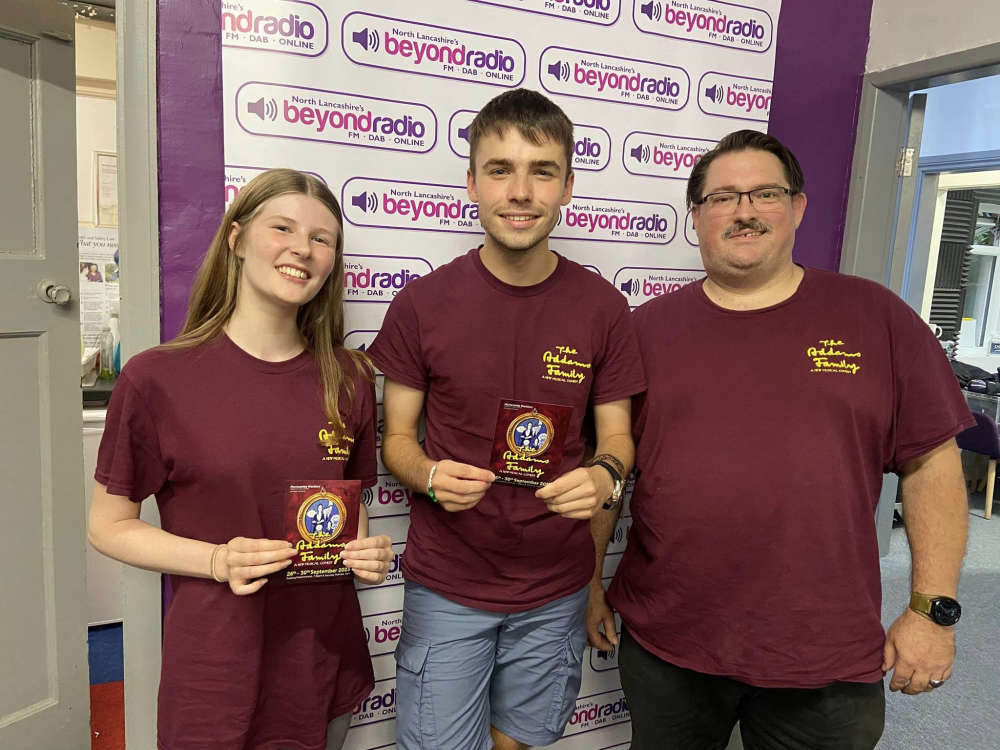 The show also stars James Shields as Uncle Fester, who will be shaving his head for the role to raise funds for CancerCare.
Mike Zorab plays Lurch, Benji Pollitt plays Pugsley and Ceri Hamer is Grandma Addams. Bob Bailey and Anna Webster play Lucas' parents Mal and Alice.
Performances run from Tuesday September 26 to Saturday September 30 at 7.30pm at the Lancaster Grand, with an additional Saturday matinee show.
Tickets are available from the Grand.