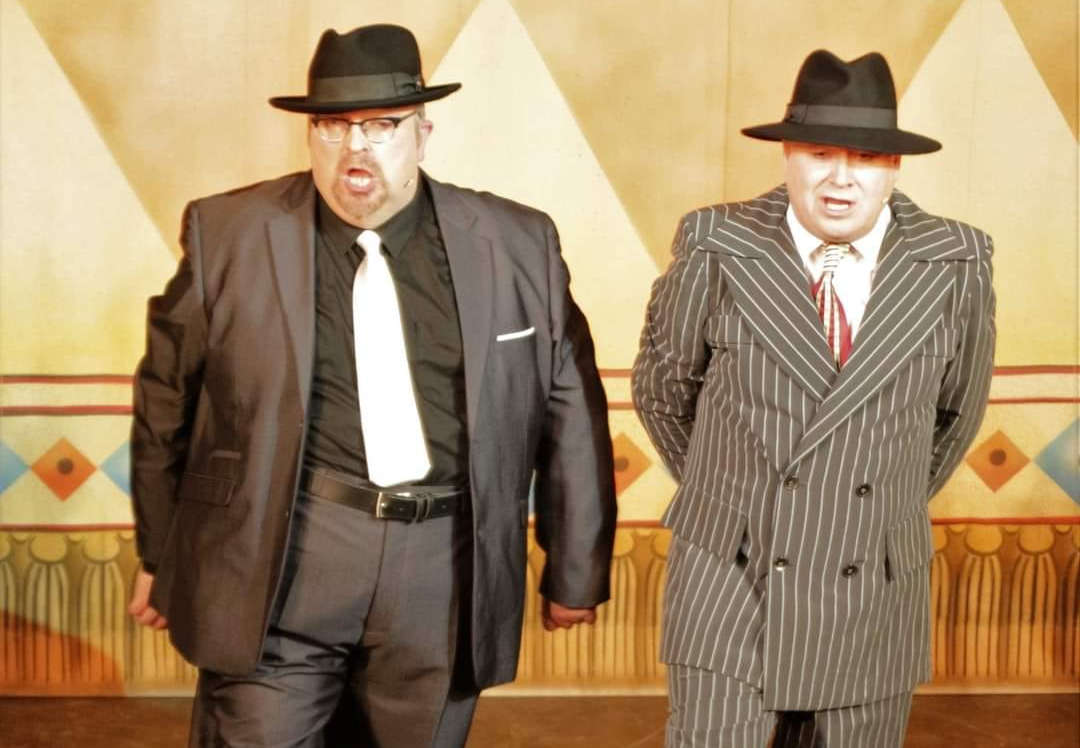 A close friend has shared memories of a "friendly, funny and compassionate" radio presenter ahead of a show in his honour.
Bob Bailey spoke to Beyond Radio about Simon Yaxley, who died in December aged 53.
Simon, known as 'Yakkers', was a popular presenter at BBC Radio Cumbria and Lakeland Radio, and performed in many local amateur dramatics shows, as well as being a compere for many events locally.
Friends and musical theatre colleagues of Simon have put together a show called 'A Night for Simon' taking place at the Lancaster Grand this Saturday night.
Yakkers himself trod the boards at the Lancaster Grand many times and Bob has organised the event there in his memory.
LISTEN to our interview with Bob Bailey about 'A Night for Simon'
"We first met in 2017 in amateur dramatics, we did West Side Story together," said Bob.
"Then in 2018 we did 'Brush up your Shakespeare' in Kiss Me Kate, and we became very close doing that show at the Lancaster Grand Theatre and we did many shows together since then.
"He was a pro without the ego. He was very friendly, always had a kind word to say about people, supportive. A very funny man and the best hugger you would wish to meet. A very compassionate guy.
"He used to come in to every rehearsal room, and talk to everybody. He played quite villainous characters which were far removed from his own character, which was a gentle nature, which shows how professional he was.
"He was due to be in Made in Dagenham for Morecambe Amateurs, then sadly died. I asked them if I could take his part for the final six weeks, which I did, and I was very honoured that they allowed me to do that.
"I was able to take a photograph of me and him onto stage every night for the bows, so he was always there for the finale with me."
Here is Simon at work at BBC Radio Cumbria.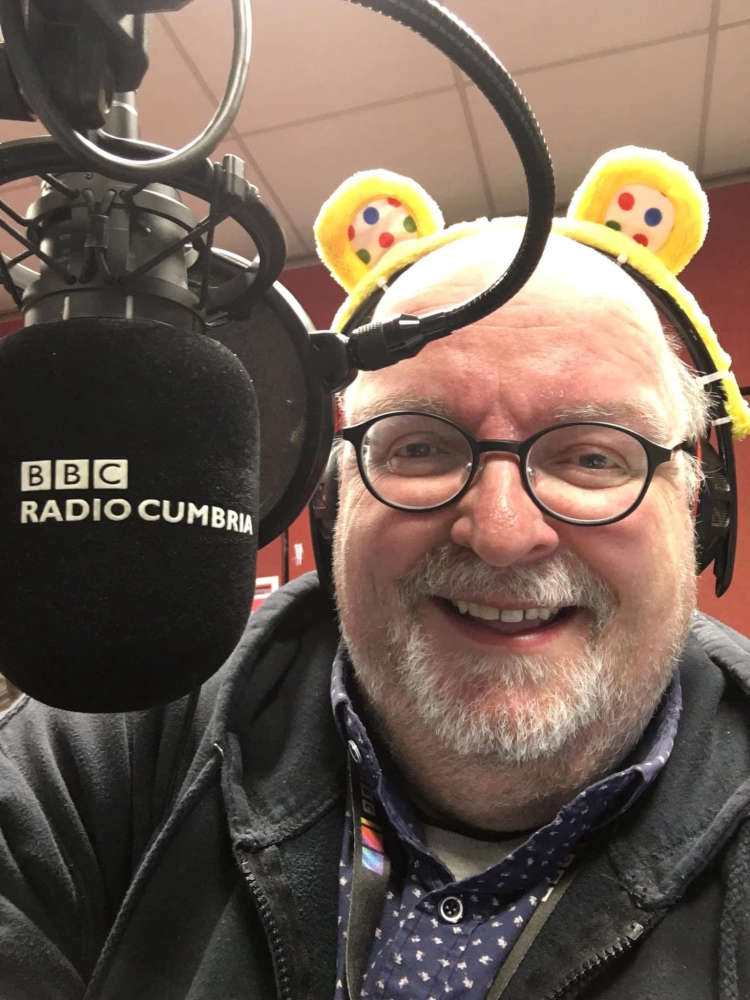 Performers on the night will include St John's Hospice Choir, Alice Helm, LDS Theatre Arts, Burneside Amateur Theatre Society and Kendal Amateur Operatic Society, Victoria and Joanna Jeffreys, Lily and Mya, Garstang Musical Productions, Sophie Butler, Duncan Ryan, Claire Allcock, Amy Jo Clough, Hannah Morris, Jessie Turton, Lancaster Amateur Dramatic and Operatic Society, and Morecambe Amateur Operatic and Dramatic Society.
Graham Yaxley will also give a personal thank you on behalf of Simon's family.
The night will be hosted by BBC Radio Cumbria and former The Bay radio presenter Darren Milby.
The show starts at 7.30pm. Tickets are available from the Lancaster Grand box office on 01524 64695 or from here. Proceeds will go to the Grand's New Foyer Fund.