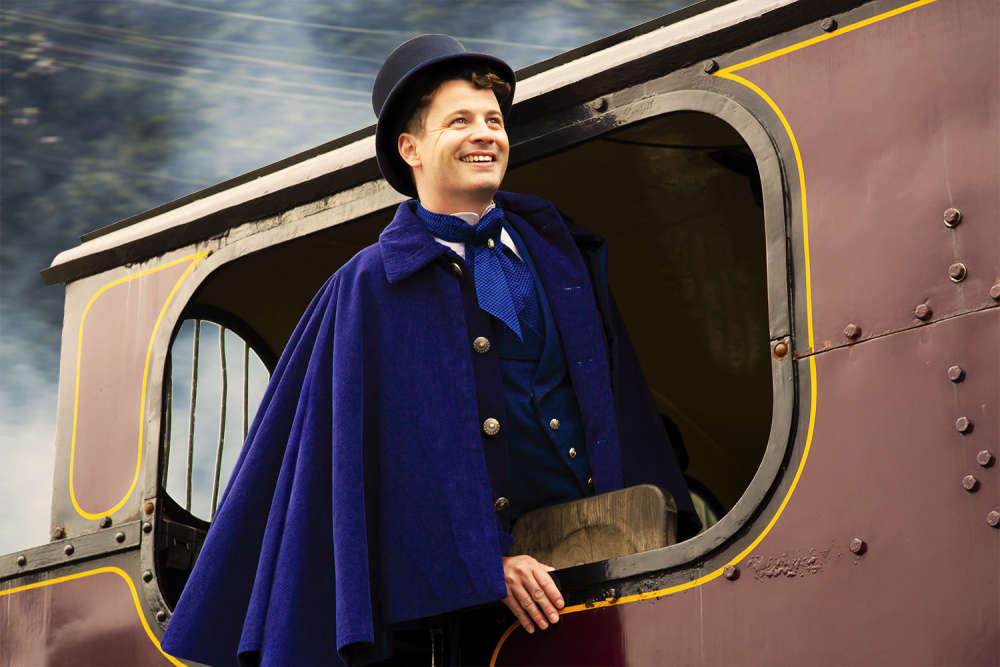 One of the biggest park shows in the history of walkabout theatre in Lancaster is just days away and we've been catching up with the cast.
Around the World in 80 Days will feature more than 44 costumes, 32 hats, 12 pairs of shoes, two wigs and four moustaches, to support six actors playing over 32 different characters.
The family adventure, a brand new show based on the classic Jules Verne tale of Phileas Fogg trying to travel the globe in 80 days to win a bet, starts at Williamson Park on Friday July 21 with performances until August 27.
The audience will travel around the beautiful Williamson Park in Lancaster, moving to different locations to watch each scene unfold.
Many audience members arrive early to enjoy picnics overlooking the stunning Morecambe Bay in a tradition, run by The Dukes theatre, which began in 1987, attracting more than half a million people over the years.
We spoke to director Sarah Punshon, and actors Heather Phoenix and Angelo Paragoso, ahead of this year's show
LISTEN to our interview here
Sarah said: "It's great fun, it's a real ripping yarn, such an adventure, and it's got a little bit of a romance in, which is very sweet.
"I live in Lancaster, my kids go to school up the road from this park, and I've heard people talking about the show. It's part of Lancaster. Three generations of people come. For me, it's an incredibly personal and exciting show to do."
Angelo, pictured below, spoke to us about the different countries the audience will visit as they move around the locations in the park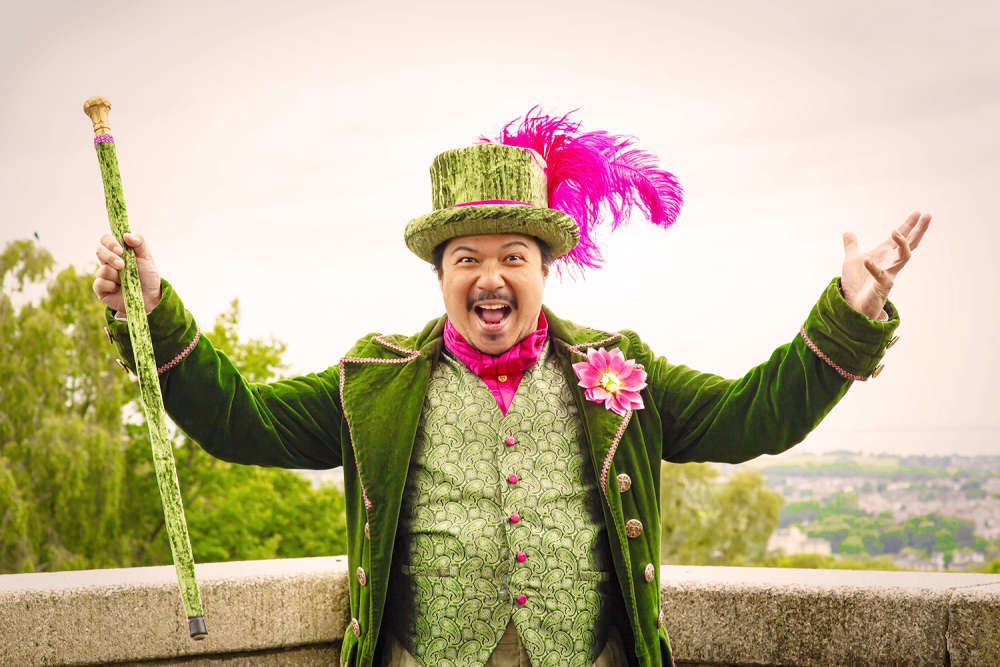 Angelo said: "The audience will be here in England, then we're going to Hong Kong, the Wild West of the US and India.
"We've got some things that have been put in technically that will bring the feel, the sounds and the sense of the actual countries. It's going to be very exciting."
Heather, who plays Inspector Fix (pictured below), spoke to us about the puppetry in this year's show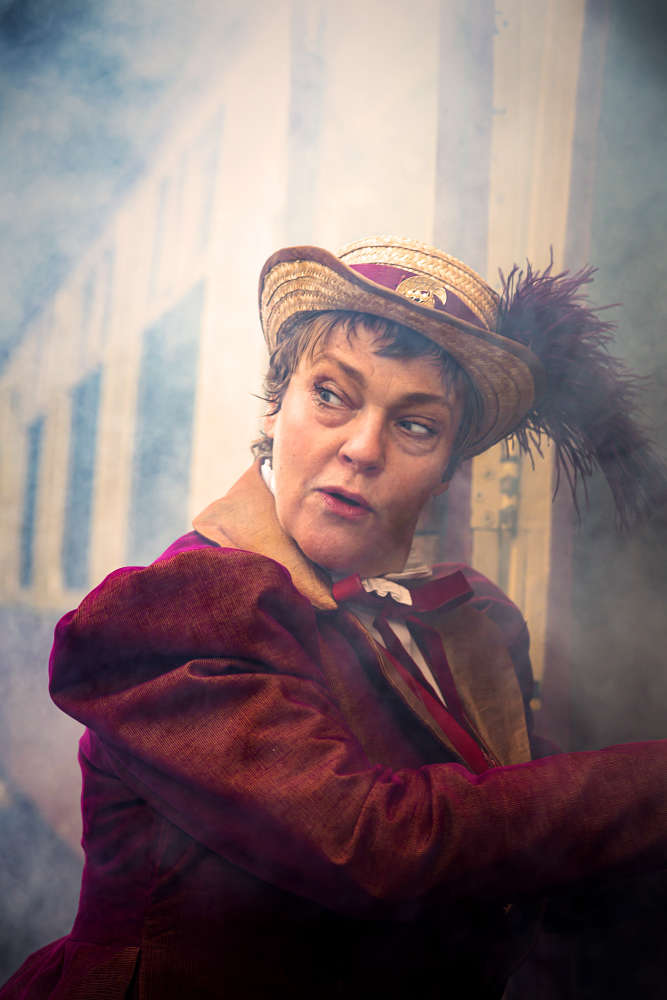 Heather said: "It's fun to have puppets in the mix. The elephant is an enormous spectacular thing! We as actors will be manipulating the puppets between us.
"Some people are playing multiple roles, and are changing all the time to play multiple characters. We go around the world and meet lots of lots of people, so as a cast of six, there is lots of opportunity to dress up in different costumes."
Phileas Fogg, played by Sam Jones (pictured below), will race against the clock by trains, boats, elephants and balloons to travel around the world in 80 days in this epic whirlwind adventure for the whole family.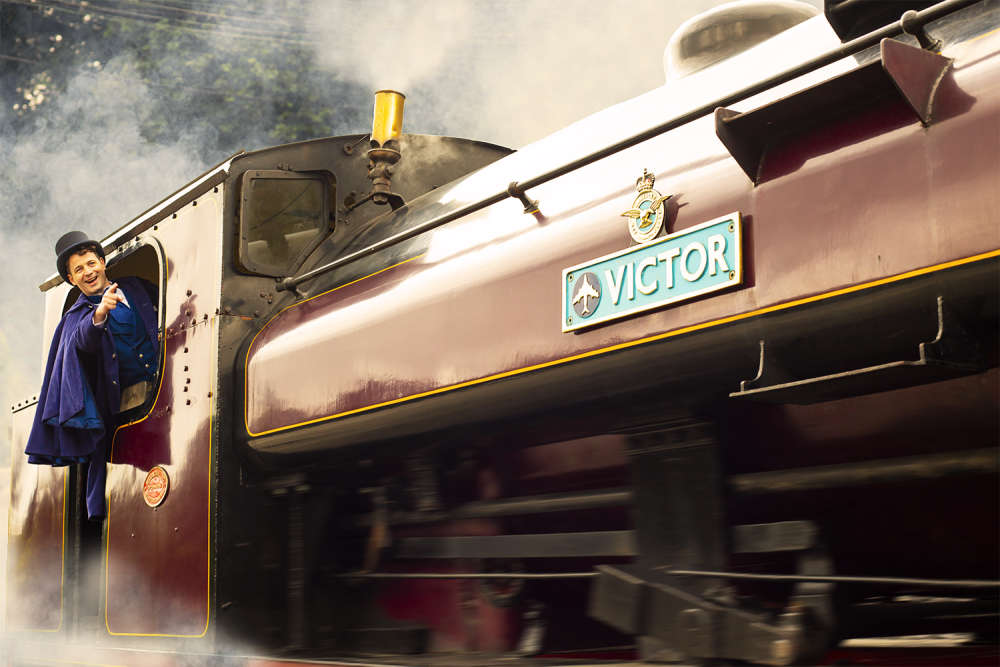 Aleeza Humranwala plays Fogg's love interest Princess Aouda (pictured below)
Sibylla Meienberg (Lady Fogg) and Darcy Kim (Ensemble) complete the cast.
The show is adapted by writer Andrew Pollard who also wrote last year's sell out show, The Jungle Book.
Karen O'Neill, The Dukes Director, said: "This year our Play in the Park will be travelling the globe with 'Around the World in 80 Days'.
"The Dukes will be transporting audiences around the world in Williamson Park from July to the end of August, with an amazing creative and technical team and electrifying cast all working together to make this incredible show happen.
"We are so pleased to be back in the park working with the team there and Lancaster City Council on this annual family highlight! This is a journey not to be missed so grab your tickets and join us on a marvellous adventure."
Performances are at 7.15pm.
Tickets must be booked in advance.
Group bookings negotiable, please contact The Dukes box office on 01524 598500 or tickets@dukeslancaster.org
Read more: INTERVIEW: Lancaster Play in the Park team talk Around the World in 80 Days, hot air balloons and Star Wars - Beyond Radio
Photos by Gabi Dawkins.