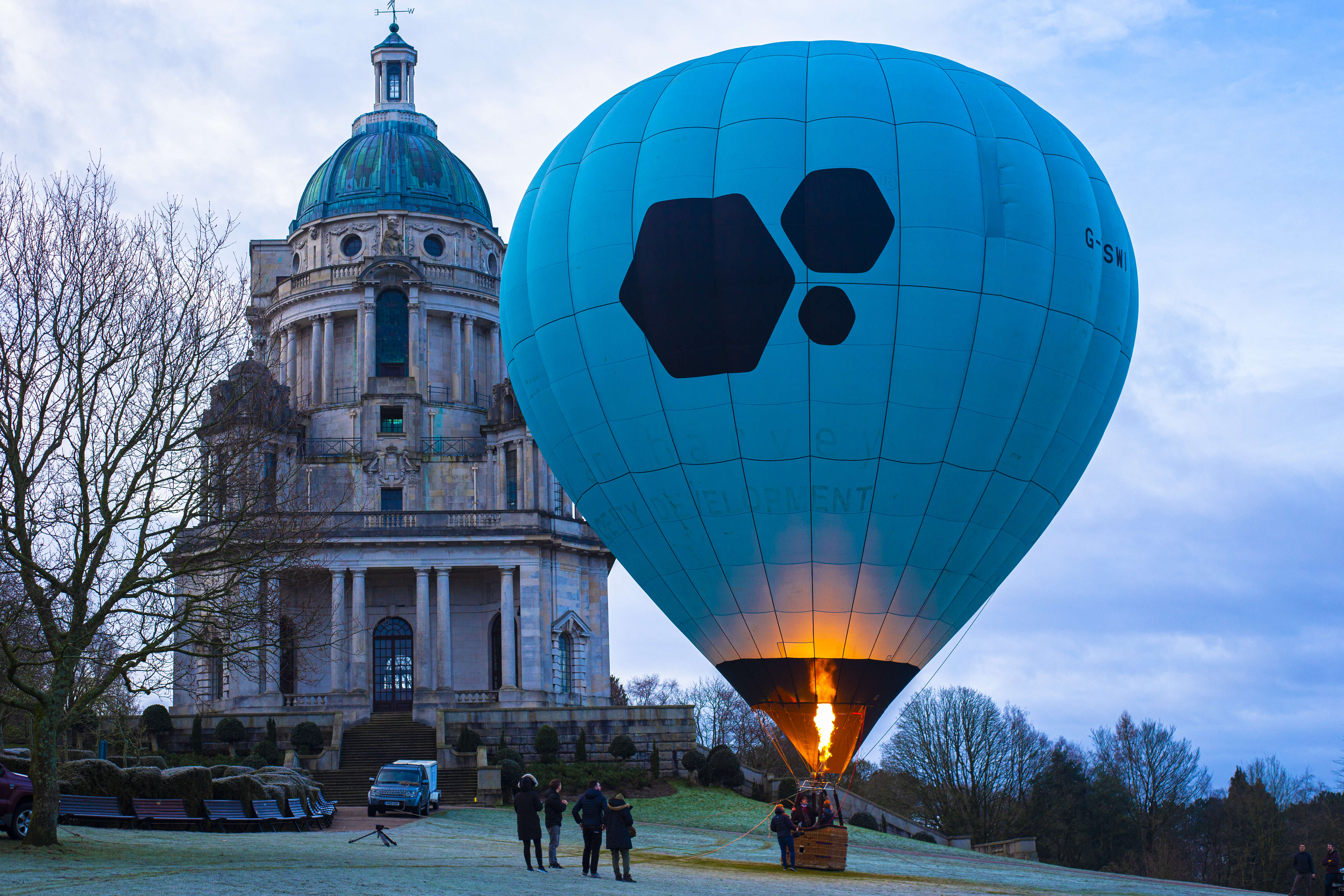 The team behind this year's Lancaster 'Play in the Park' are excited for the summer 2023 production of Around the World in 80 Days.
Karen O'Neill and Jay Walton from The Dukes theatre popped into the Beyond Radio studio to talk about early preparations for this year's play.
They included an eye-catching publicity stunt when they organised for a hot air balloon to fly high over Williamson Park!
"It felt like we had to do something really big and magical for what we hope will be such a massive adventure in the park," said Jay.
"So we thought, why don't we stick a hot air balloon in Williamson Park and stick a Phileas Fogg in it to launch the announcement of Around the World in 80 Days.
"It took a lot of planning and it was so brilliant and magical to see so many people react to seeing a hot air balloon in a place where they didn't expect to see it, and being able to see it from far and wide all around Lancaster, and then learn it was to do with our park show announcement. It was special. The reaction to it has been amazing."
LISTEN to our interview with Karen and Jay
Audiences will be able to follow Phileas Fogg on an epic whirlwind adventure, as he races against the ticking clock to travel around the world in 80 days.
Explosive encounters await in a journey of romance, trickery and shenanigans, as this adventure of a lifetime introduces Fogg to all of the sights, sounds, smells, food and cultures of the people around the world.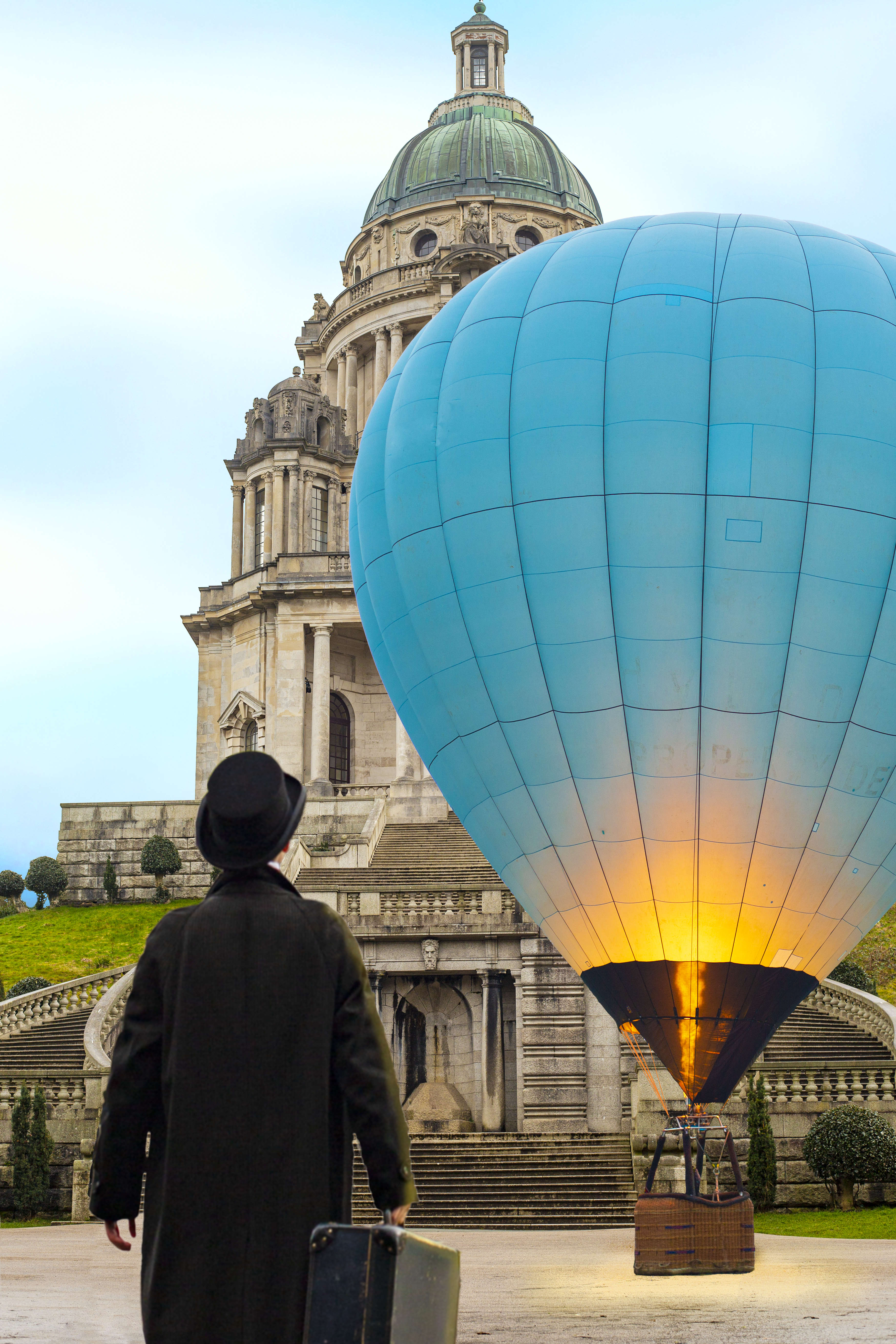 To also help launch the Play in the Park, The Dukes will be organising an 'Around the World' food festival.
This will be held at the Moor Lane theatre on Friday June 2. Book your free tickets in advance from the Dukes box office.
We also had a light-hearted chat about other famous stories which could become a Play in the Park in future!
"I would love to do Star Wars!" said Karen.
"I've just got this image of Yoda next to the lake, in my head, that I can't quite get rid of!
"I kind of think the Memorial could be the Death Star, in some bizarre way!"
Last year's Play in the Park was The Jungle Book (pictured below) and tickets completely sold out.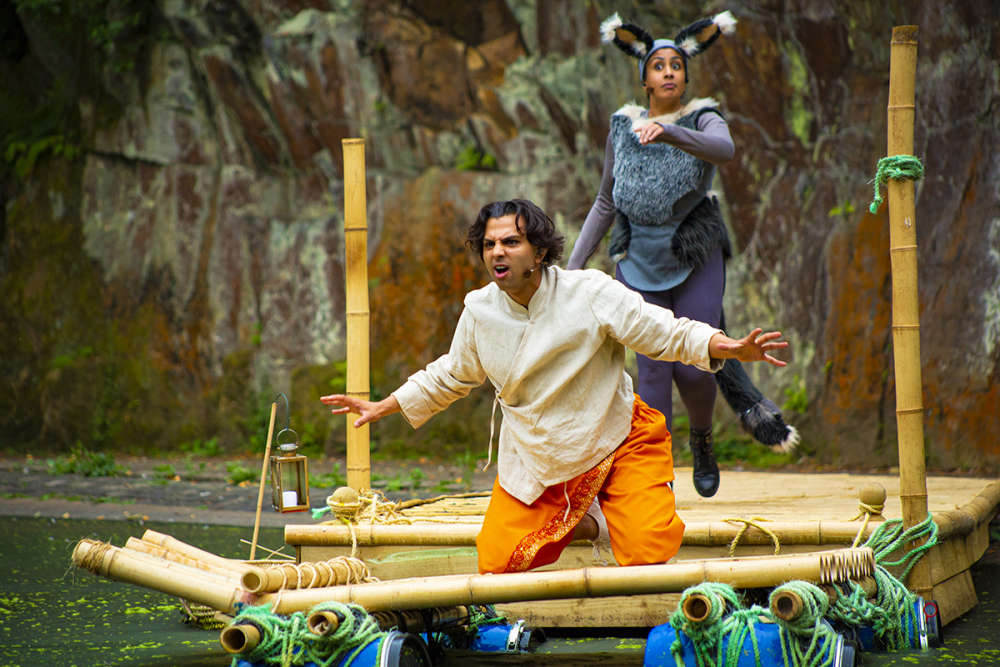 Tickets for Around the World in 80 Days are on sale now from the Dukes box office on 01524 598500 and the Dukes' website.
Performances are from July 21 to August 27.