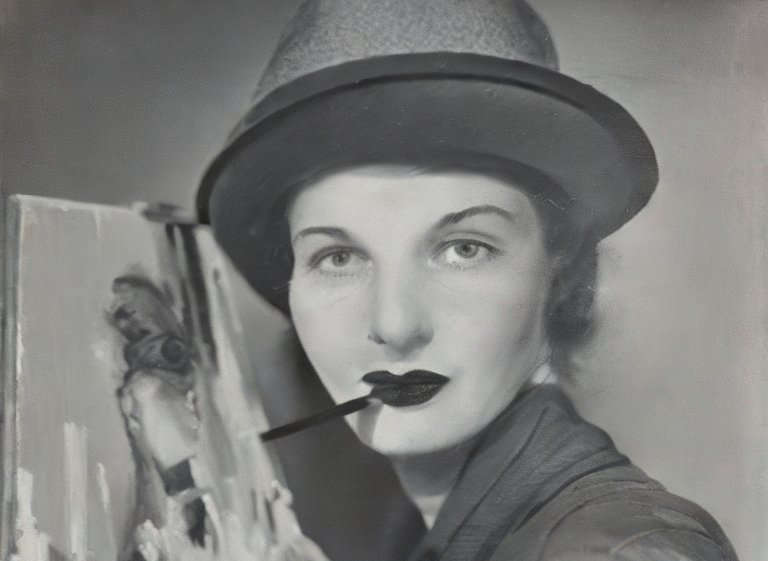 A 1940s Italian artist will be celebrated at an exhibition and book launch in Morecambe but there's a twist - because the artist isn't real!
Antonia Pageta is actually an Artificial Intelligence (AI) creation by Morecambe artist Anthony Padgett.
Mr Padgett will host a celebration of 'her work' in Morecambe's first ever Deepfake Artificial Intelligence Art Exhibition and book launch on Tuesday, October 24 at Morecambe Library from 6pm to 7pm. The exhibition will then run from October 18 to December 13.
Anthony created Antonia, her work and her books 'Antonia Pageta - A Life in Art' and 'My Story, My Art. La Mia Storia, La Mia Arte.: The Autobiography of a Forgotten 1940s Surrealist' after using AI.
Anthony is known for many of his controversial and thought-provoking pieces of art, including his pipe sculptures of boxers Tyson Fury and Anthony Joshua (see picture below).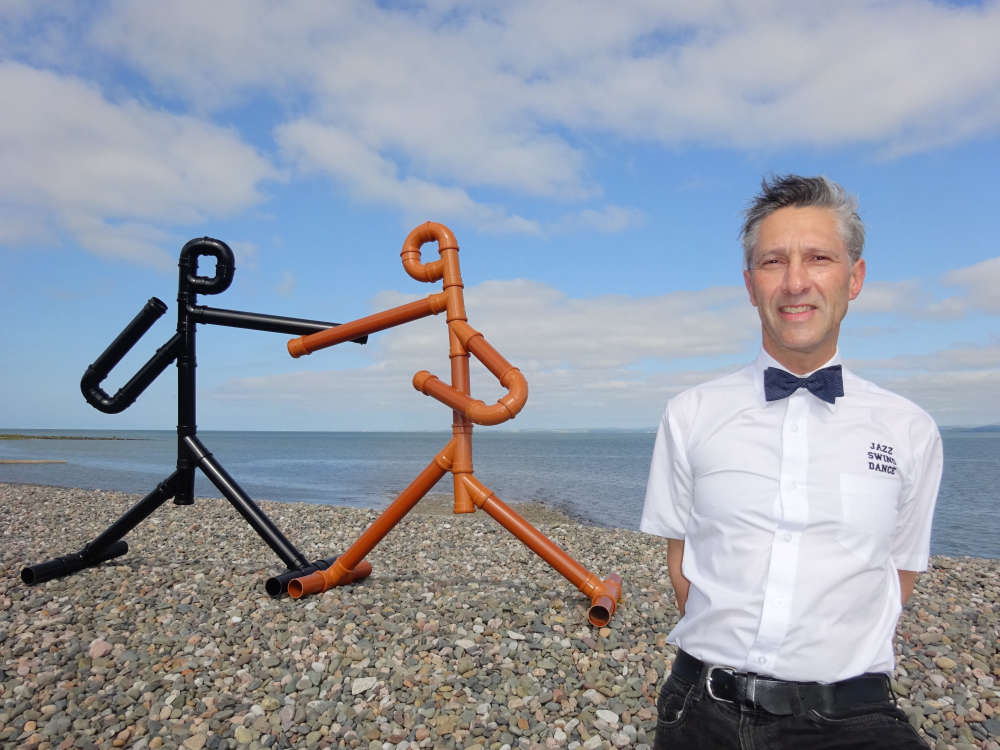 He said he is using the exhibition to show how easily fake art histories are created.
"From a few paragraphs of text Antonia's autobiography was created, and from this many of the artworks in her life were named and described," said Anthony.
"I then used these as the prompts for AI to create the artworks on display."
See below for an example of 'Antonia Pageta's artwork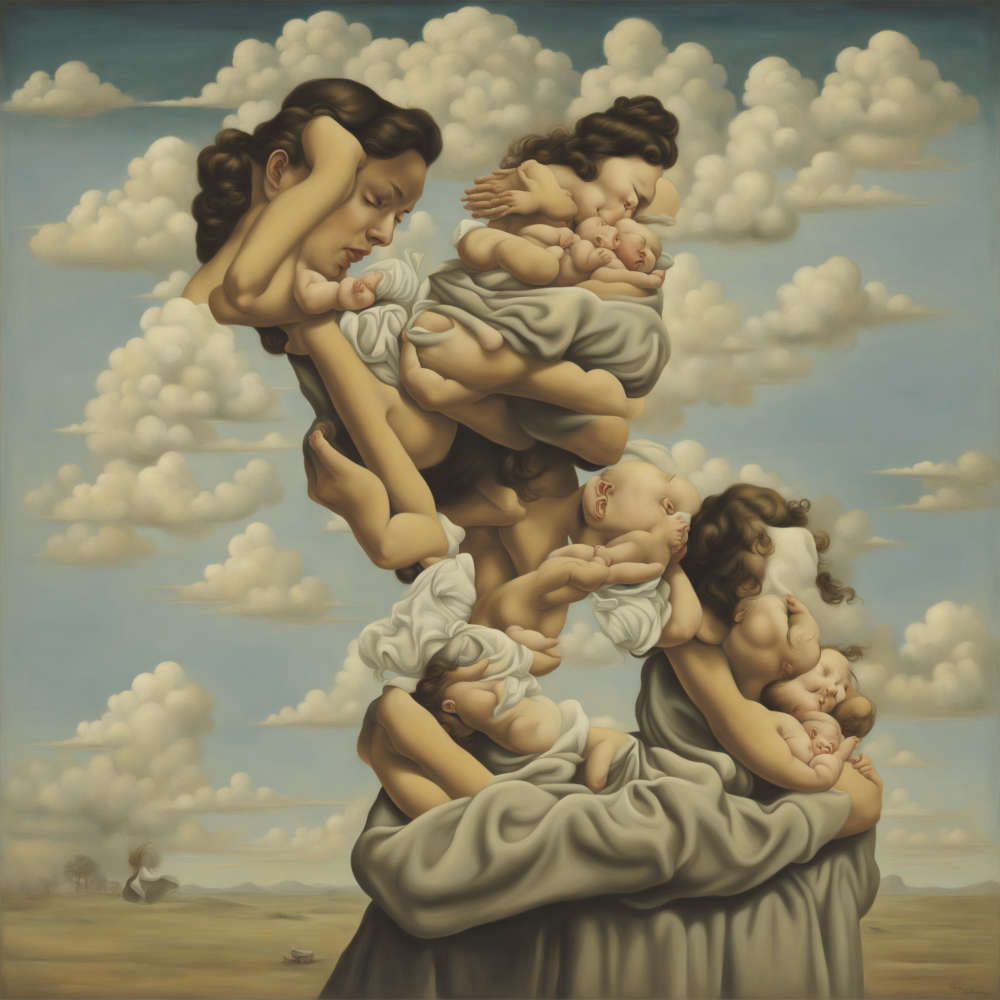 "Whether we like it or not artists are now using AI and many are not telling you.
"Pandora's box is open and we need to factor this into how we view art. The Industrial Revolution removed many of the jobs of craftspeople and now the AI Revolution threatens to do the same with artists."
Artificial Intelligence is the simulation of human intelligence processes by machines, mainly computers.
The continuing development of Artificial Intelligence, which is widely used throughout industry, government and science, has raised many concerns, including in the art world, due to worries over copyright, deception, and its impact on traditional artists, including their incomes.
Deepfakes are media that have been digitally manipulated to replace one person's likeness convincingly with that of another.
Mr Padgett will also host a public discussion on 'Artificial Intelligence, the death of the Arts and the need to plan for Universal Basic Income' on Tuesday October 24.
Mr Padgett is also the driving force behind the annual Morecambe Bay Art Fair at the Winter Gardens, and a local vintage dance teacher.
Read more: INTERVIEW: Morecambe artist to unveil drainpipe sculptures of 'Tyson Fury fighting Anthony Joshua' - Beyond Radio
Mystery of inflatable pink elephant on a boat in Morecambe is solved - Beyond Radio
*Meanwhile, Lancaster artists will also explore the impact of AI on art with an exhibition in the city.
'An Exploration of AI Art' runs on Fridays and Saturdays from October 13 to November 4 at King Street Arts.
It is the result of an investigation into how AI could affect artists and image makers, and follows a Salon 20 event in Lancaster on the subject held this summer.
Salon 20 is run by local artists James Mackie and Neil Wilson and brings together creative people from across the district to discuss a variety of artistic subjects.
"AI is an issue of the moment and artists need to familiarise themselves with it, as does everyone," said Mr Mackie.
"We wanted to explore it as carefully as we could and the results were mindblowing and quite disturbing for some of the people attending the Salon."
Over three months, James and Neil worked with graphic artist and digital technologist, Graham Baines, to investigate the image-making capabilities of Artificial Intelligence.
The 30 images produced will be on show at the King Street gallery and include one of Arnold Schwarzenegger in a pink tutu – or is he?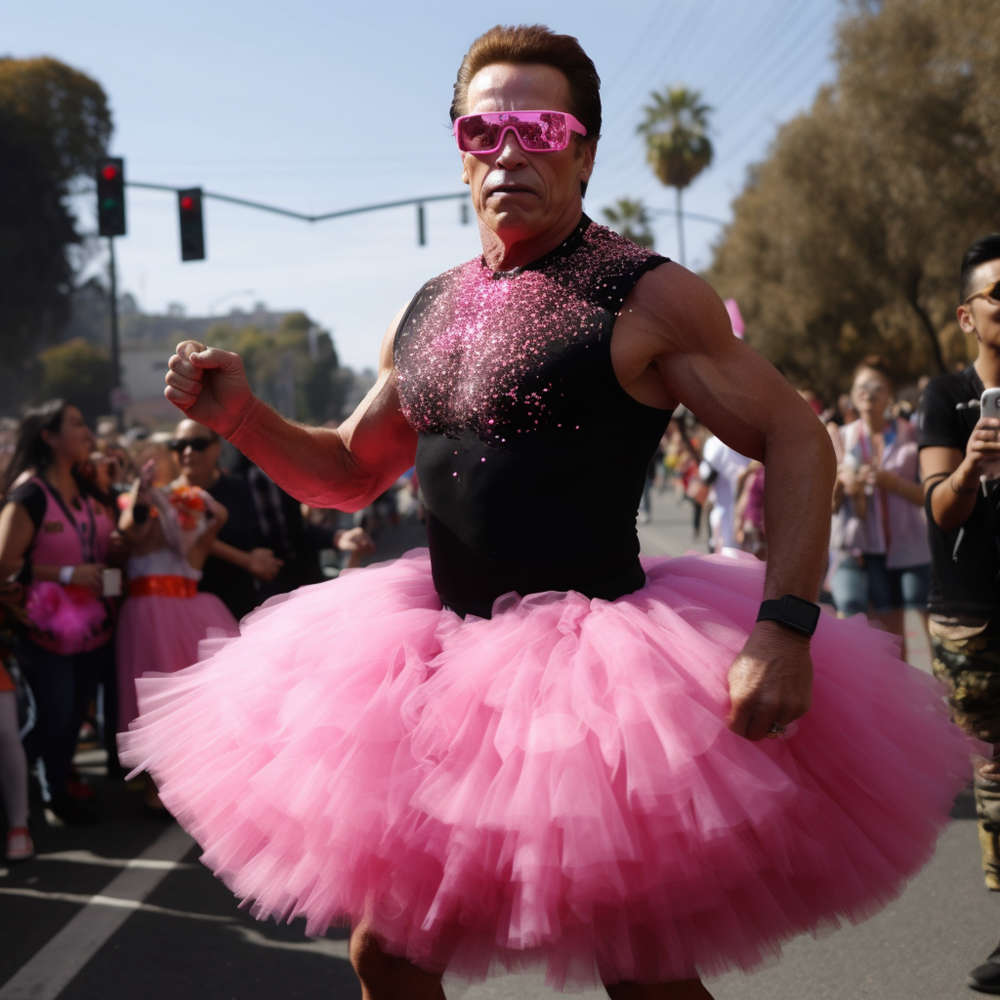 James said: "Graham has created an amazing array of unique, compelling images that raise huge questions about 'what is true?' and 'what is human?'"
During the run of the exhibition, James and Graham will host a free Question & Answer session on October 21 at 2.45pm. Spaces are limited so must be booked in advance by emailing info@kingstreetstudios.art