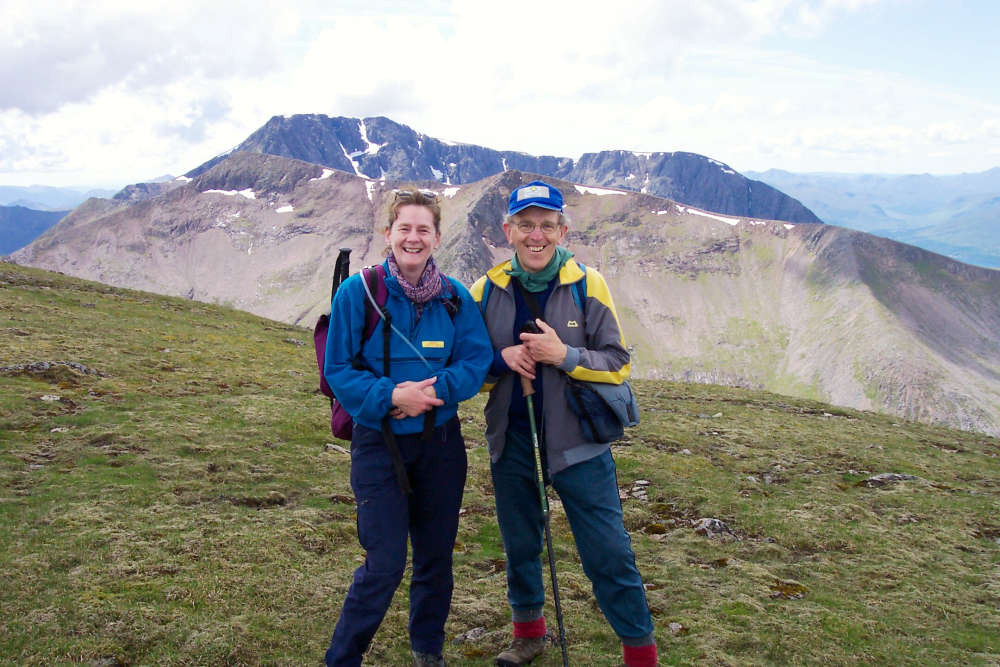 An artist has been inspired by her late father's poetry to produce her latest exhibition.
Julie Evans' intensely personal 'Watersheds' exhibition has been created in memory of her father Tom Bowker.
Tom, a Lancaster poet, writer, historian and mountaineer, died in 2019.
"The pristine first page of a new sketchbook strikes fear into me and creates a major paralysis of ideas and it was during one of these moments, late 2022, that I decided to embrace dad's legacy of wonderful, evocative poetry to lead me out of this impasse," said Julie.
"What a rollercoaster of a journey it has been, from the dawning realisation that I could not do this alone to the final collaboration of 25 artists, printmakers, photographers and artisans."
The Lancaster printmaker has collaborated with King Street Arts who will present two exhibitions this month - Hidden Depths from August 5-19 at the King Street Arts gallery and Watersheds: Mountains and Moments in Time at the Storey Gallery from August 12-18.
Both exhibitions invite visitors to immerse themselves in visual and written worlds.
Hidden Depths sees Heysham poet John P Hindle respond to colourful abstract paintings by internationally acclaimed artist, John Baldwin.
"These two similarly themed exhibitions came into being independently but it seemed to make sense for them to run concurrently," said Roy Smith of King Street Arts.
"The exhibitions demonstrate processes of celebration and of collaboration."
Hidden Depths follows a three-year collaboration between Silverdale artist John Baldwin and John P Hindle.
"The paintings have inspired infinite contemplation and allowed ideas to form freely on nature, spirituality, people, death, coming of age, survival and power and corruption," said John P Hindle.
John finds inspiration in collaborating with painters and sculptors. Over the years he has been a member of different writing groups and in 2021 he established a writing collective at King Street Arts. Following his collaboration with John Baldwin, he will launch his first poetry pamphlet - Hidden Depths – on August 10.
John Baldwin has exhibited extensively in many diverse locations including Shanghai, Spain and Germany. Hidden Depths may be a final chance to see his paintings exhibited locally as he has been approached by a South African university interested in buying all his work.
Exhibition visitors are welcome to sit quietly, read, draw or write. Youngsters can draw a paper 'rock' to add to the cairn installation, add some houses and mountain ranges to the Watersheds Island map, explore paper sculpture or write a poem for the giant book of poetry.
Hidden Depths runs from August 5 to 19 (except Sunday) from 11am to 5pm and noon to 5pm from August 7 to 10.
Watersheds: Mountains and Moments in Time is open 10am to 6pm from August 12 to 18 (closed Sunday). Both exhibitions are free.
King Street Arts (formerly King Street Studios) are a self-funding organisation run by artists and set up in 2017 by Roy Smith and Kath McDonald.
They have a Lancaster city centre gallery exhibition space with a programme of exhibitions, artist studio spaces and an associate artist group.
King Street Arts showcase and support local and regional visual artists working within a range of art forms from traditional to contemporary.