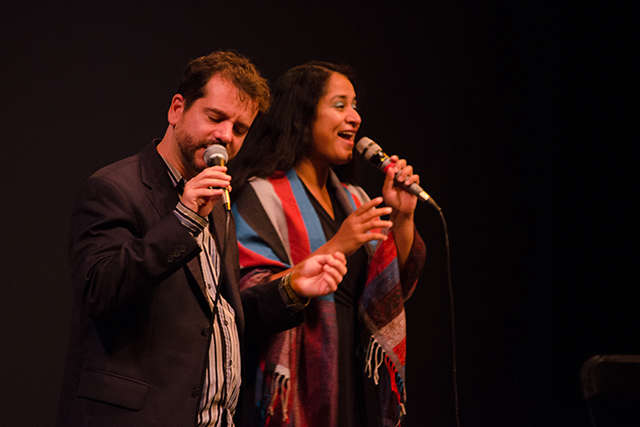 International vocal sensations FreePlay will bring a world of music to Heysham on Saturday (October 21).
Using nothing but their voices and innovative live-looping techniques, genre-bending FreePlay take you from the concert halls of Europe, to the jazz clubs of Manhattan, to the temples of India, and back to their native Toronto, Canada.
FreePlay - Dylan Bell and Suba Sankaran - sing a capella from Bach to Bird to the Beatles.
Partners in music and in life, the Canadian duo are internationally renowned on the a cappella scene as performers, composers, arrangers and producers. They have received some of the a cappella community's highest awards and have toured their virtuosic a cappella style across six continents and performed with groups such as Cadence, the Nylons, the Swingle Singers, Retrocity and Rock4.
FreePlay have now teamed up with Spot On Lancashire to share their unique sound with rural audiences. The duo will be winning new fans in Heysham with music from their latest album Talk To Me in which they explore innovative, two-voice arrangements of well-known songs performed with beautiful, intricate and acrobatic vocal techniques.
Lyndsey Wilson, Spot On Scheme Manager, said:"Our audiences request repeat visits from our Canadian performers every season and we're so excited to be bringing FreePlay to our fans in the Lancaster district. The skills and expertise of this duo is a real treat for the ears, we can't wait for Dylan and Suba to wow Heysham just as they wowed us when we first saw them in Edinburgh."
The show starts at 7pm.
Tickets cost £10 per person. You can call in to purchase tickets over the counter or email: heysham.library@lancashire.gov.uk