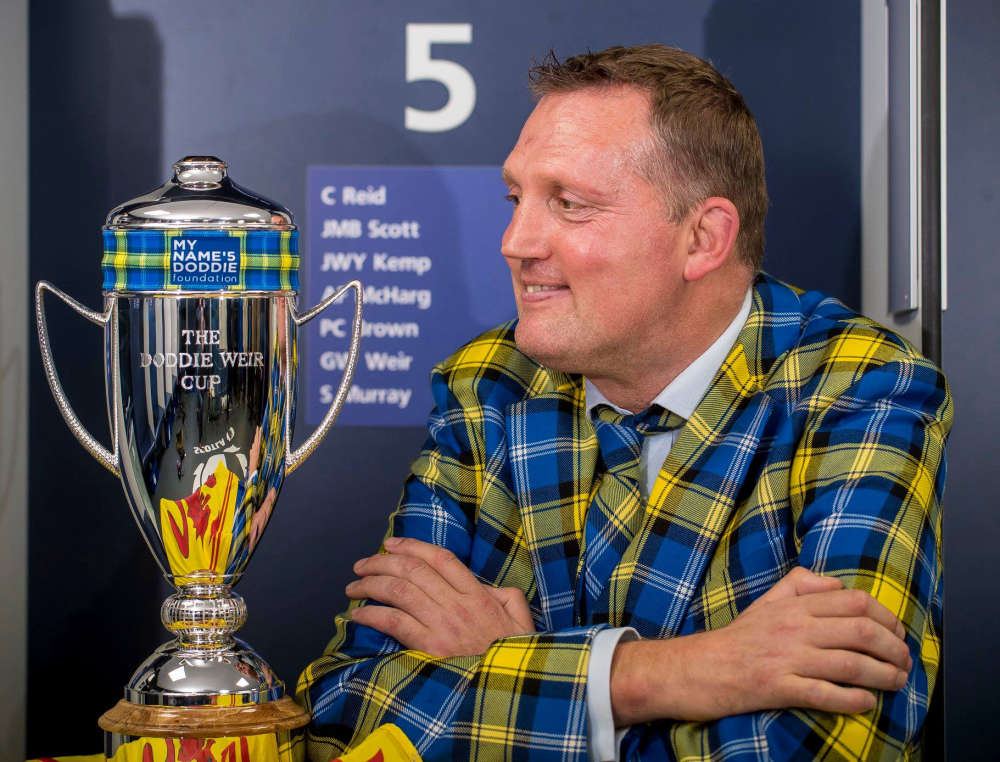 A charity rugby match to raise funds for a cause set up by one of the sport's legends will be held in Lancaster.
All proceeds from the game at the Vale of Lune on Sunday August 27 will go to My Name'5 Doddie, a charity set up by Doddie Weir, the former Scotland international who died of motor neurone disease last year.
The match will take place at Powder House Lane as part of a "Rugby Fun Day".
The condition has also affected many other former rugby players in recent years, and the charity aims to fund research to find treatments for the disease.
The event organiser, Matthew Kitchen, has organised this kind of event at the Vale of Lune three times before on the last Sunday of August for multiple charities.
Speaking to Beyond Radio, he highlighted why the charity chosen this year is so important.
"There's been a lot more awareness about MND in recent years because of high-profile sportsmen such as Rob Burrow and the late Doddie Weir<" said Matthew.
"My Name'5 Doddie are just a great charity, they're doing a lot of great work and with the close connection to rugby it makes sense.
"I lost my grandad to MND and I didn't get to meet him. One of the lads who used to play with us (at Vale), he lost his dad to MND. So collectively, we agreed it was the perfect charity to raise funds for."
Last year's chosen charity was Morecambe Bay Foodbank and £2,700 was raised from the fun day and overall close to £4,000 was raised from other events organised by Matthew across that year, including a football game.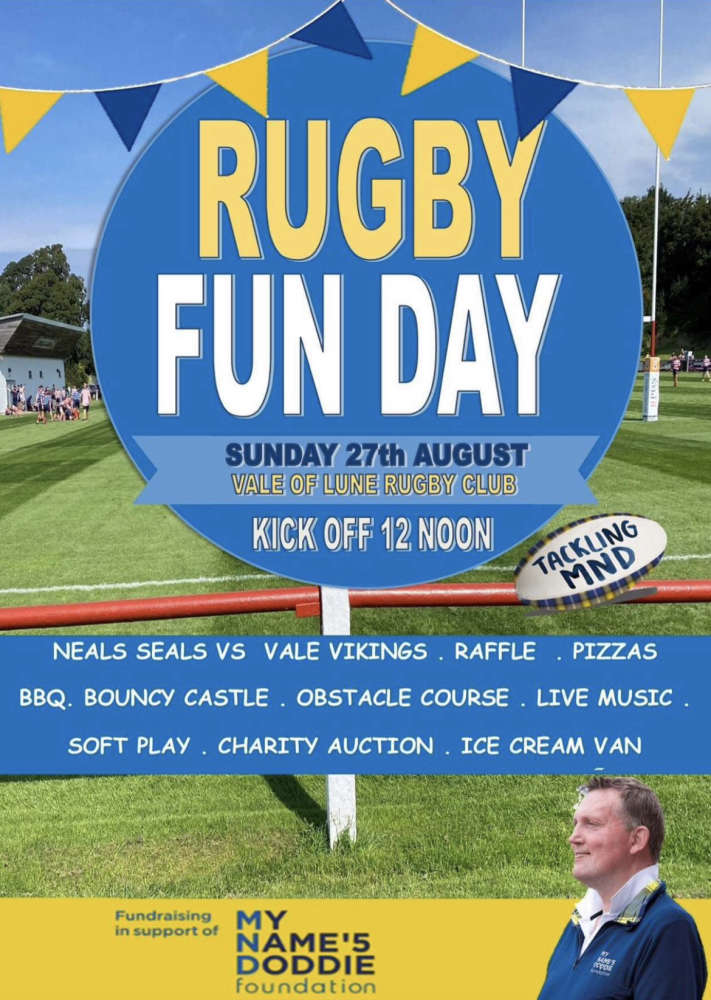 Matthew said that last year's event at Powder House Lane was "great" but he wants to make it even better this year.
This year's fun day once again has, as its main event, a game between Neal's Seals and the club's third team Vale Vikings, starting around 12.30pm
Neal's Seals is named after Matthew's late father and mainly made up of ex-players who knew him.
"A lot of people look forward to the game and the event in general," he said,
"After it's done for one year, people turn round to me and say 'I can't wait for next year.' It's just a great day.
"A lot of the players in the match this year are the same but we also invite players who've not played since school or for a long time and try to reintegrate them and, sometimes, they start playing for the club's teams! There's no pressure to train or even to be a serious rugby player, it's just a good laugh."
There will also be a charity auction which in previous years has been very popular.
"I've managed to get a lot of rugby memorabilia, as well as football and boxing memorabilia. This year I've even managed to get some music memorabilia and movie stuff.
"There's live music going on, people love seeing a live auction. We've got more games going on this year which will raise more money, best kicking competition for example. There's a fancy dress competition for the players and things like that too so it's a full day and we try and make a really good time out of it."
The live music this year comes from Tom Woods and Andy Creevy, which Matthew says is a huge part of the event.
As well as this, there will be food – including a barbecue – a bouncy castle, a raffle, obstacle course, a soft play area and an ice cream van.
Matthew thanked the Vale of Lune for letting the event take place at their ground and continuing to support the fun days.
He also thanked sponsors Lancastrian Estates and Oakmere Homes for their "massive" support, which Matthew says the event couldn't go ahead without.
The fun day at Powder House Lane starts at noon on August 27. Entry is free, but there are several opportunities to donate money through events on the day.