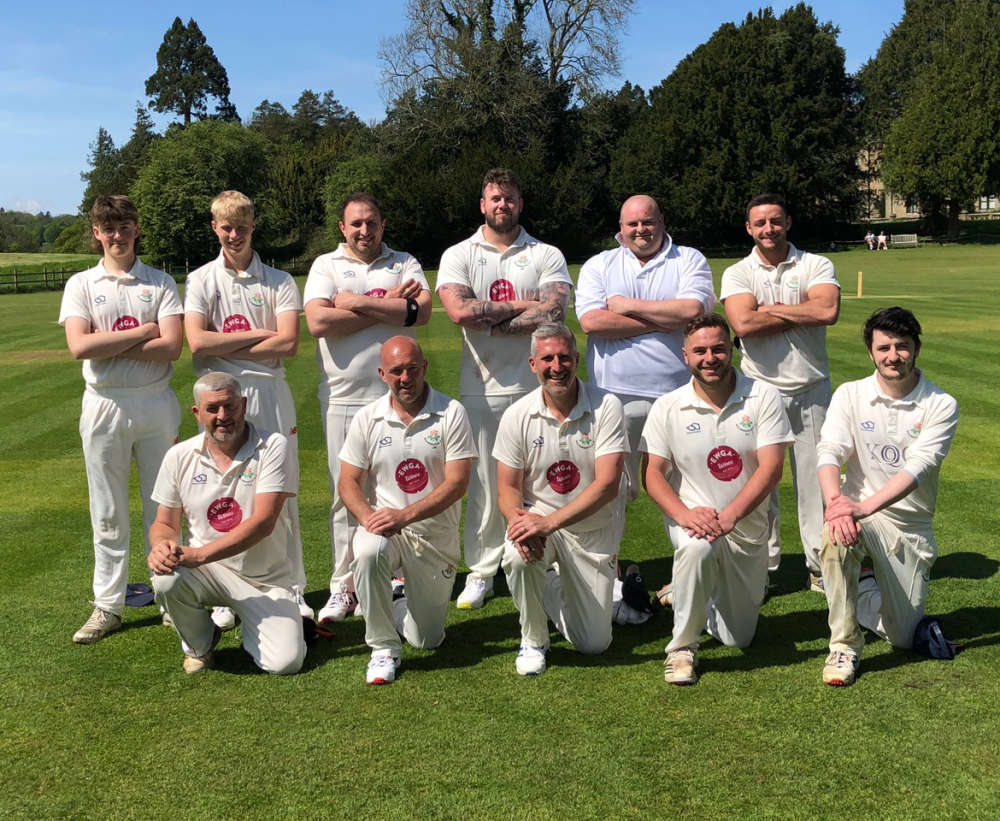 Silverdale Cricket Club could be confirmed as champions of Division 2 in the Westmorland Cricket League this weekend.
The club's first team's promotion to the top division was confirmed last weekend.
They beat Netherfield's third XI by 65 runs on Saturday to confirm a top two finish in Division 2.
The local village side are currently top of the division and could be confirmed as champions as early as Saturday (August 26).
Their promotion comes two years after finishing bottom of the Division 1 table and being relegated.
Captain Phil Mason spoke to Beyond Radio all about this season's success and the club in general.
Phil started playing for Silverdale around 30 years ago and hasn't been involved with any other club since.
"I've been captain for the last two years, having done a stint when we were in the first division, I think I did it for four years, then I had a year off from being captain," he said.
Around half of the team who were relegated in 2021 are still at the club now.
In the 2022 season, they finished fourth in Division 2, but it seems that they were always on a good path to promotion.
"Some of the younger team members who were playing in the second team, they've come in [to the firsts] and developed into better cricketers," said Phil.
"That's done us a lot of good, giving younger players that opportunity, and getting confidence into the team."
Silverdale were one of the local cricket clubs who took part in the English Cricket Board's All-Stars and Dynamos programme for children aged five to 11 this summer, and a lot of the players in the current men's first team progressed through the junior ranks, so there is a natural progression at the club.
They will run the All-Stars and Dynamos programme next year too and try to set up some under 13 and under 14 fixtures for the players who leave the programme next summer.
Phil gave many reasons as to why the firsts improved so much this season.
"It's a combination of younger players improving and getting experience along with some other past players coming back in.
"We had Jack Hargreaves coming back from Arnside at the start of this year which helped. We've had less injuries, there's more confidence within the team, so a combination of all these things has helped us."
The firsts have only lost once this season, so there have been plenty of good performances, but Phil pointed out one game in particular that was important for the team.
"Shireshead's second team are our rivals in the league this year, because they're second at the moment, and they were the team we lost to and we weren't at our best. A couple of weeks ago; we played them again, won convincingly and that gave us that gap at the top of the division."
The firsts are clearly playing very well as a team, but there have been some noteworthy individual performances.
"My cousin Jon Mason is one of the top two run scorers in the league this year and he's also in the top five for number of wickets taken so he's had an extremely good season.
"I'm up there with Jon for wickets taken, and Alistair James and my son Harry have scored a lot more runs this year."
They can become champions of the division as early as this weekend when they take on Westgate's second team, who are currently sixth, away on Saturday.
They then take on Ambleside's firsts away on September 2 and Milnthorpe's firsts on September 9.
"As with every week, we've got to be switched on, make sure we keep performing and keep winning. We've got three games left and ultimately our objective is to make sure we win those games and finish convincingly at the top of the table.
Silverdale's second team are second from bottom in the WCL Division 3, but Phil is confident they can have a strong end to the season.
"The second team are really key to the development of the firsts so it's important we don't let that gap between the two sides get any bigger once we're in Division 1 and that the seconds cement their place in Division 3 and push on from there."
The club's ladies team was established last year and finished second in the 2023 WCL Softball Women's North League - the league's very first edition of the competition, and in Silverdale's Ladies' first ever season.
"It's been really important to the club and everyone who has been involved in setting that up has done a great job. The ladies team compliments the other teams too, it's bringing more juniors and men in as well.
"They have about 20 players but the more the merrier, they're still looking to get other ladies involved in the team.
"They're doing really well and have a great attitude and I think any Westmorland Cricket League club who hasn't already got a women's team should be looking to invest in one."
Phil says there's "an excellent feeling" around the club at the moment.
"There's a good balance between being competitive but also enjoying the sport and we've got a good group of people across all sections. There's a family-like atmosphere.
"It's a team effort to keep a village club running and like every club, we rely on people who put the effort in, the volunteers, people you don't see who work behind the scenes.
"The president, the chairman and the treasurer all have longstanding connections to the club and have put a lot of work in over so many years. The board of the club and the committee who run the club are really pivotal to its successes.
"Ultimately we're in a strong place at the moment."
The club are "always looking for new players" at all levels. To find out more information about the club visit their Facebook page.