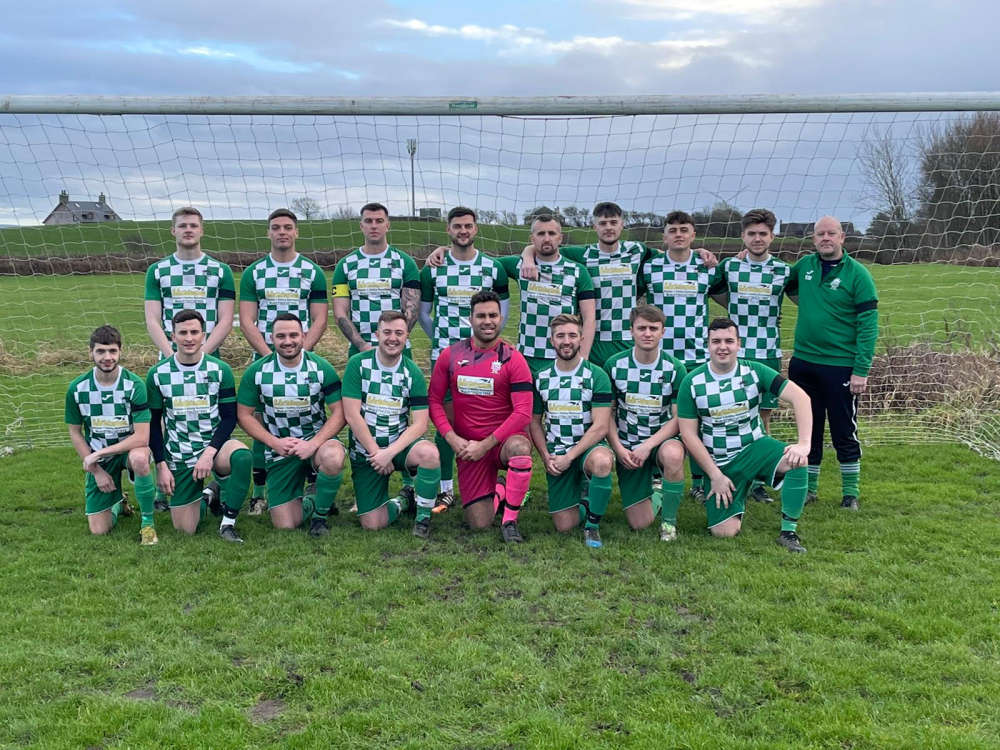 The local grass roots football league will become just one single division for the upcoming season.
The decision to move the North Lancashire and District Football League (NL&DFL) to one single division of 13 teams – the Premier Division - overruled the league's initial decision at the June 2023 AGM.
This had been that the league would continue as two separate divisions, like it had done in the 2022/23 campaign when there were 16 teams.
The decision was made at a special general meeting at the Trimpell Sports & Social Club in Morecambe and all football clubs involved in the league were represented.
It means that two teams from one football club will play each other.
The league will also welcome new teams and say goodbye to others.
There has been a gradual decrease in the number of teams participating in the NL&DFL in recent years.
Just 10 years ago, in the 2013/14 season, the league consisted of 58 individual teams across five divisions.
Despite the reduction in teams, the majority of football clubs involved still have very small playing squads and, with only days to the start of the new season, the majority of our local clubs are on the look out for new players.
League chairman David Boston told Beyond Radio that the decision to turn the North Lancs League into a one-division league was "inevitable" but "obviously something that we didn't want to do.
"It's the only thing we could do to make the league as competitive as possible," said Mr Boston.
"Who knows, next year there could be a flurry of teams coming in next season and things might change again.
"It would be pointless having two smaller divisions where teams are playing the same four or five teams three or four times."
Since last season their has been significant movement with our local NL&DFL clubs, with some opting to move to different football leagues.
Two teams have now merged and renamed, while sadly one club who had two teams in the league have folded.
Meanwhile, three teams have been created or reformed and elected to the NL&DFL and one former team who have been playing football in the Mid Lancashire League have returned to the NL&DFL.
Caton United FC's first team were elected during the summer break to play in the West Lancashiire Football League Division 2 after spending most of their time as a club in the NL&DFL.
Caton United still have a reserve side (Caton United Colts) who will remain in the NL&DFL this coming season.
Hest Bank United FC entered the NL&DFL after forming as a club in 2021 and had great success, winning the second division title and league cup in their first season.
They have now been elected to the Westmorland Football League Division 3. Also moving to The Westmorland League for this season are Millhead FC Reserves and Carnforth Rangers FC's A team (third team). Millhead's first team and Carnforth Rangers' Youth team (fourth team) already play their football in the Westmorland Football League after both leaving the NL&DFL at the end of the 2021/22 season.
Morecambe Hawks United FC, who only formed as a club in 2020 and played their home games on the pitches at Lancaster's Salt Ayre Sports Centre, announced on social media in June that the club would merge with fellow North Lancashire club Westgate Royals FC and for the 2023/24 season will be renamed as Westgate Hawks FC.
The newly merged club will play their home games at the King George's playing field in Heysham.
Melbourne FC did not re-apply for the NL&DFL this season. The club, who had a first and a reserve team in the NL&DFL last year, played their home games at their King George V playing Fields on Slyne Road in Skerton. Many of their players are believed to have moved to other local clubs.
The 2023/24 season will see Lancaster's Marsh United first team return to the NL&DFL after three seasons away.
The firsts spent the 2020/21 season, a season cut short due to the coronavirus pandemic, in the Westmorland Football League. In the 2021/22 season the team were elected to the Mid Lancashire League's first division and went on to win the title in their first year gaining promotion to the league's Premier Division for 2022/23.
Marsh United FC's reserve team will also be in the newly structured single league. This will see the club's two adult male teams play each other in the league twice in the season with the first game between the two sides taking place on Wednesday, August 23 at 6.30pm.
Traditionally there are rules in place to prevent sports clubs with more than one team from playing in the same division, but in this exceptional circumstance, the NL&DFL have allowed this.
"They will run we two separate entities even though they are the same club," said Mr Boston.
"Once players have played a certain amount of games for either team, they'll be fixed to that team, there'll be no transferring between the two sides as is usually allowed if they're in different divisions. It's been sanctioned by the Lancashire FA."
The three new teams to enter the NL&DFL are Cancer Care FC, Highgrove FC Reserves - both from Lancaster - and new club Scorton Saints FC.
Cancer Care FC, who have been around for around seven years and have been involved in charity work playing football to raise money for cancer charities, have now entered a competitive league for the first time.
The club will play their home games on King George's Field on Slyne Road in Skerton, Lancaster, the former home of Melbourne FC.
Scorton Saints FC are a newly formed club who are born out of Quernmore FC, a former Christian church team that used to play in the Sports Reach Football League. The club will play their home games at Woodacre Hall Playing fields, Hazelhead Lane, Scorton.
Highgrove FC Reserves, who play their home games at The Royal Albert Fields in Lancaster, return to the NL&DFL after a one-year absence after being part of the league for many years.
Highgrove FC's first team, another former NL&DFL side until May 2021, now play in the Mid Lancashire Football League.
David said that the league will still have a few cup competitions.
"We'll obviously lose the reserve team cup and the Division One cup," he said.
"We'll still have the Senior Challenge Cup, the Premier Division Cup and I believe the Laurie Postlethwaite Invitational Cup – which is the five top teams in the league - will still be running.
"We don't want teams finishing their season in January or February so the cups are very important and in previous years they have worked very well."
The 2023/24 North Lancashire Football league season kicks off on Saturday August 19, with all games at 2pm.
Opening day fixtures (all subject to change):
Bay Rangers FC v Marsh United FC, Lancaster Boys Club FC v Scorton Saints FC, Cancer Care FC v Pause United FC Reserves, Highgrove FC Reserves v Westgate Hawks FC, King George FC v Middleton & Overton Sports FC Reserves, Marsh United FC Reserves v Caton United FC Colts.
Heysham's Castle FC do not have a league game on the opening day.
Check the weekly sports guide on the Beyond Radio website or individual clubs' social media for future fixtures.
If you're interested in getting back into playing the game or even just to volunteer at a club and you're available on Saturday afternoons, the occasional midweek evening (when there is daylight) and are able to train at least one evening a week then get in touch with your local club who are all contactable via Facebook or Twitter.