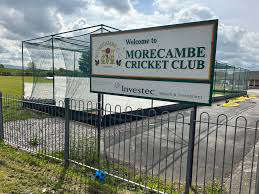 Morecambe Cricket Club will hold a fundraising social event this weekend featuring matches based on the popular TV tournament 'The Hundred'.
The club's social cricket event fundraiser takes place on Sunday (September 10) at their Woodhill Lane ground.
In the main event of the fundraiser, four teams will compete across five games – including the final - in a 60-ball competition with the rules used in 'The Hundred'.
Other highlights of the day will include a barbecue, a raffle and music.
There will also be a fundraising cricketer card, with a stake of £10 for each entrant, and a £260 prize for the winner.
The event is to raise money for Morecambe Cricket Club.
Donations will also be accepted for the Ruth Strauss Foundation.
The foundation was set up in the name of Ruth Strauss, the wife of former England cricket captain Sir Andrew Strauss, who died in 2018, the same year she was diagnosed with an incurable non-smoking lung cancer, leaving behind Andrew and two children, aged 10 and 13.
Sir Andrew set up the foundation in 2019 with two main aims: to provide emotional support to families to prepare for the death of a parent, and to raise awareness of the need for more research in the fight against non-smoking lung cancers.
There is currently a donation page for the foundation on the club's Instagram page/
Morecambe Cricket Club's Social Cricket Event starts at Woodhill Lane at 11am.