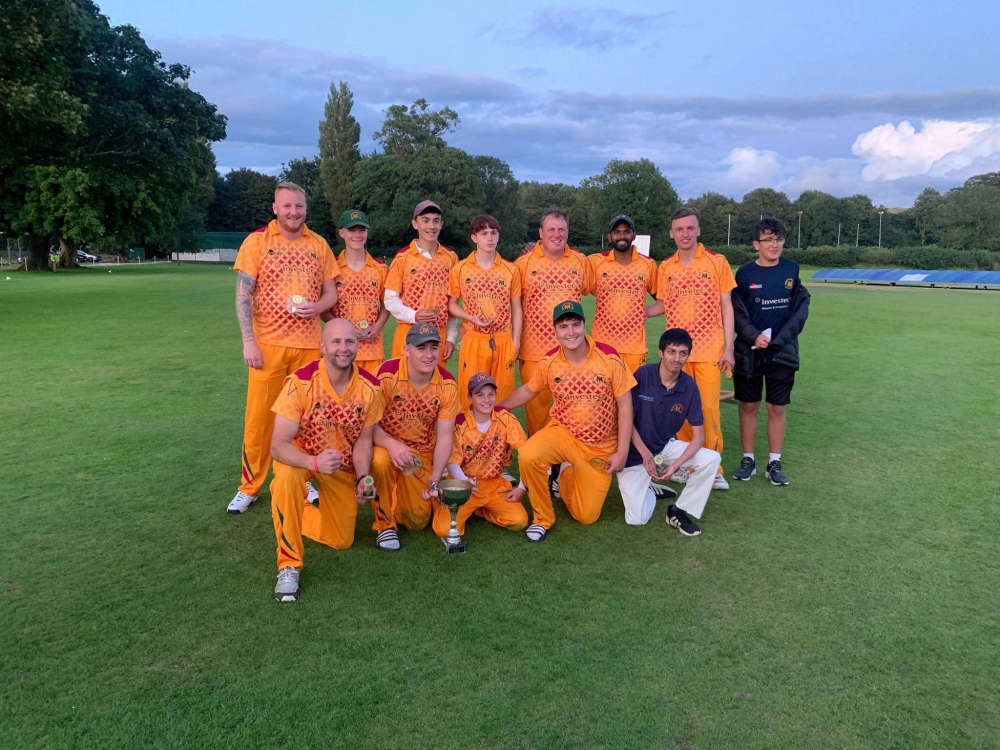 Morecambe Cricket Club's fourth XI has won the Moon & Coxhill Trophy for the second year in a row.
The trophy is contested by teams in the fourth division of the Westmorland Cricket League.
The side, captained by Ryan Grime, had beaten rivals Heysham's thirds and Ulverston's thirds in the first round and quarter final respectively to get to finals day, which was held at Westgate Cricket Club on Sunday (August 6).
They first beat Netherfield's fourth XI on Sunday in the semi-final, which began at 10am, batting 143 for 9 while Netherfield responded 132 for 7.
Ryan Grime spoke to Beyond Radio and said, despite losing some early wickets in the semi final, the side "always felt in control" after starting the second innings well.
A bowler who particularly impressed was Russell Andrews with 2-14 from 4.
The final, which took place at 5.30pm, saw them take on Kendal Cricket Club's third team, who had beaten Kirkby Lonsdale's 2nds in their semi-final.
Morecambe started very well with vice-captain Joe Jackson scoring 86.
They took early wickets through Ethan Packard (4-27) and Jake Rigby secured their win with 3-12.
"[I'm] immensely proud of the lads, to win the cup two years on the bounce especially for such a young team", said Ryan.
"It was great to see so many youngsters for all sides, taking wickets and scoring runs. We performed really well on the day and were deserved winners in my opinion."
Morecambe's 4ths have an exciting end to their league campaign. They are second in the Division 4 South, six points behind leaders Shireshead & Forton's 3rd XI, with three games remaining.
They take on Kirkby Lonsdale's 2nds away on Sunday (August 13), Sedgwick's 3rds at home on August 20 and finally Westgate's 3rd XI away on August 27.
"Hopefully this cup win will give us momentum for the league," said Ryan.
"We'd love to win the double, as this was our aim, to be competitive whilst giving young lads a chance to play week in week out and set them up for the future of playing a higher standard of cricket at the club."
Ryan and the rest of the team expressed their thanks to Westgate Cricket Club for hosting finals day.