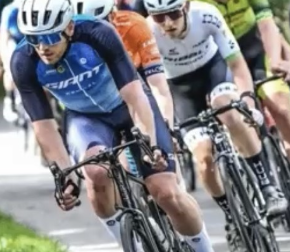 Salt Ayre Sports Centre in Lancaster will host a regional cycling championships this weekend.
The North West Regional Circuit Championships, powered and supported by British Cycling and presented by Giant Kendal-Sidas UK and Salt Ayre Cycling Association in partnership with cb.cyclecoaching, takes place this Saturday (August 12).
The event involves a race for women in the Elite, 1, 2 and 3 categories, a race for men in the Elite, 1, 2 and 3 categories and a support race for categories 3 and 4.
British Cycling regional medals will be awarded to the top three riders in each race.
The women's race is at 2pm and lasts 50 minutes plus five laps.
The support race is at 3.15pm and is 40 minutes plus five laps.
The men's race is at 4.30pm and is 60 minutes plus five laps.
Online entries in advance close at 11pm on Thursday (August 10). To enter any one of the three races online costs £15 (£14 + £1 application fee). If you are going to enter on the day, that costs £20.
Online entry operates on a first come, first served basis.
If you are entering into two races, you can participate in the second for £10 – this will be organised on the day.
To find out more information about the event and to enter, visit this link.