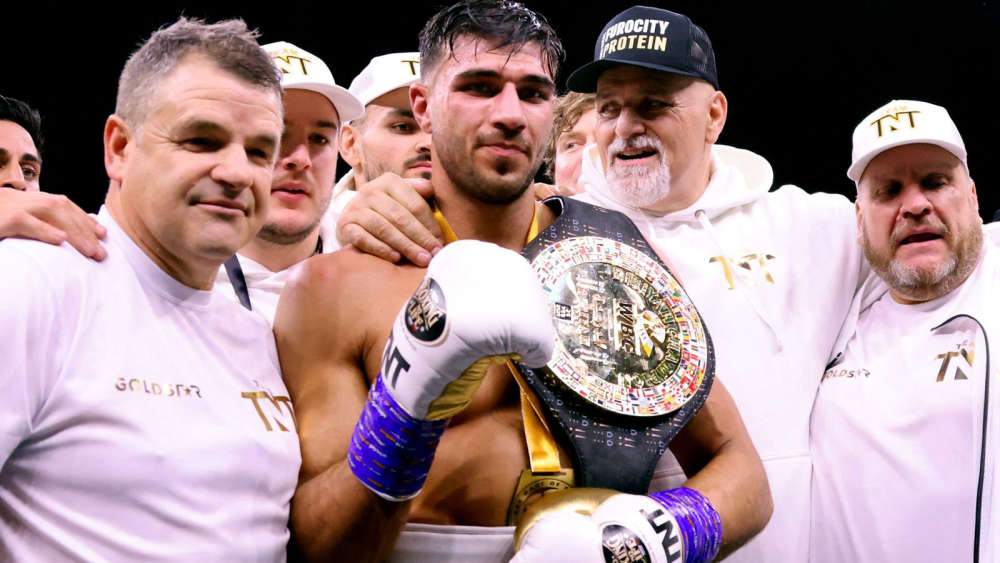 A boxing coach from Heysham has spoken about working in Tyson Fury and Tommy Fury's training team for their big fights.
Bob Howard was part of Tyson Fury's entourage for his recent victory over Francis Ngannou in Saudi Arabia.
Bob was also in Tommy Fury's corner for his win over YouTube personality KSI in October, as well as ringside for Tyson and Tommy's brother Roman's recent professional fights.
He has also coached other top local professionals Isaac Lowe, Owen Kirk and Reece Macmillan.
For Bob, who has taught countless young boxers the skills of the ring for around 30 years, this taste of the big-time is due reward for a lifetime of dedication to the sport.
LISTEN to our interview with Bob Howard
Bob is pictured below with Tyson Fury and Tommy Fury after Tommy's win over Jake Paul in February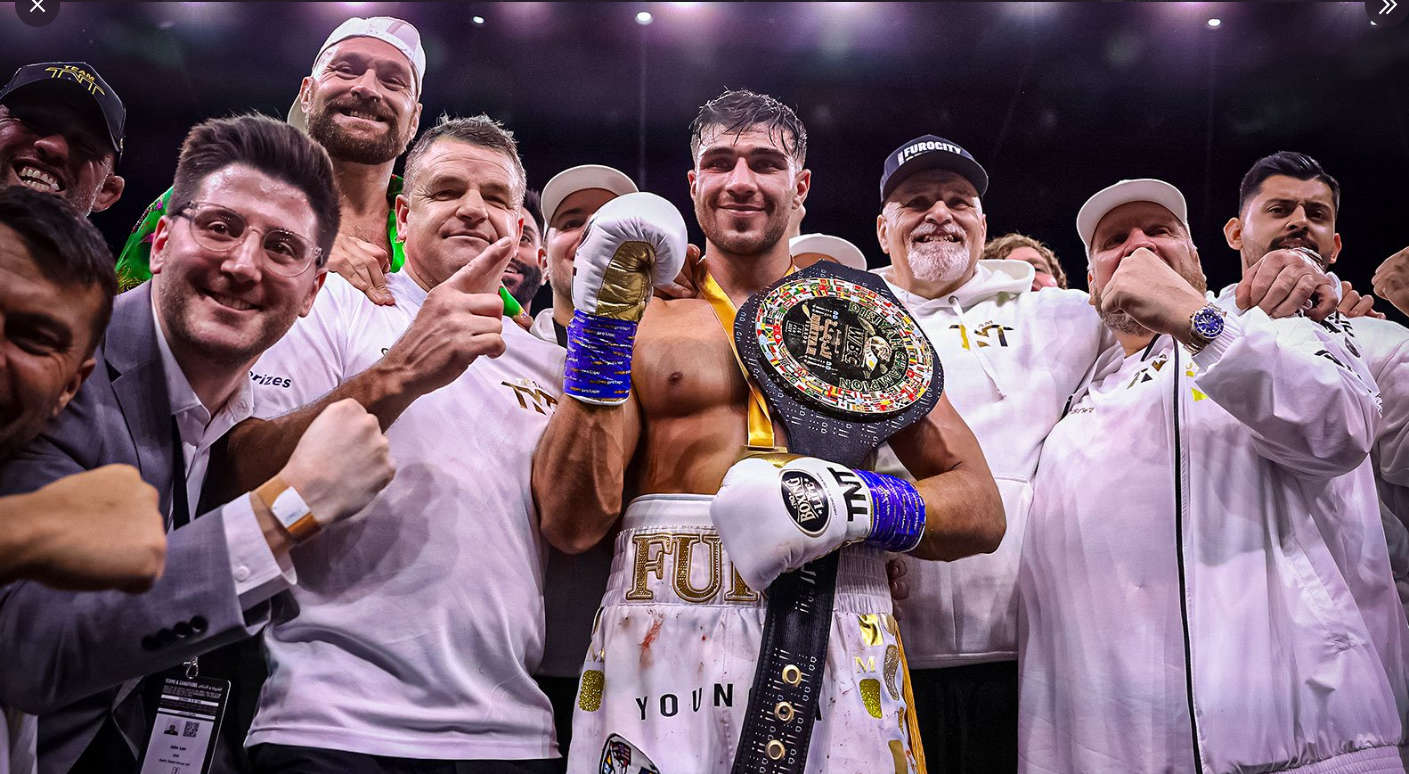 Bob started boxing aged 11, at Lancaster Boys Club on Dallas Road.
He boxed at amateur level, winning 45 out of 68 bouts and becoming a North West champion, and also briefly boxed as a professional.
As a coach, he has around three decades of experience, and has worked the corner for hundreds of amateur boxers up and down the country.
For the past nine years Bob has trained youngsters at Coastal Amateur Boxing Club in Morecambe.
He says the boxing scene in Lancaster and Morecambe is "thriving".
"There are a lot of up-and-coming youngsters at Coastal, and at Lancaster Boxing Club run by Sam Wisniewksi, and Paul Fielding has Morecambe and District Boxing Academy," he said.
"They are doing great things as well. There must be something in the water in Morecambe and Lancaster."
Bob said that having the world heavyweight boxing champion Tyson Fury living in Morecambe, has had a positive effect on the local boxing scene.
"Tyson has to be a massive inspiration to any young kid who enters a boxing ring, looking up at a man who's the best in the world," he said.
Tyson and Isaac Lowe are pictured below at a Coastal Amateur Boxing Club show earlier this year.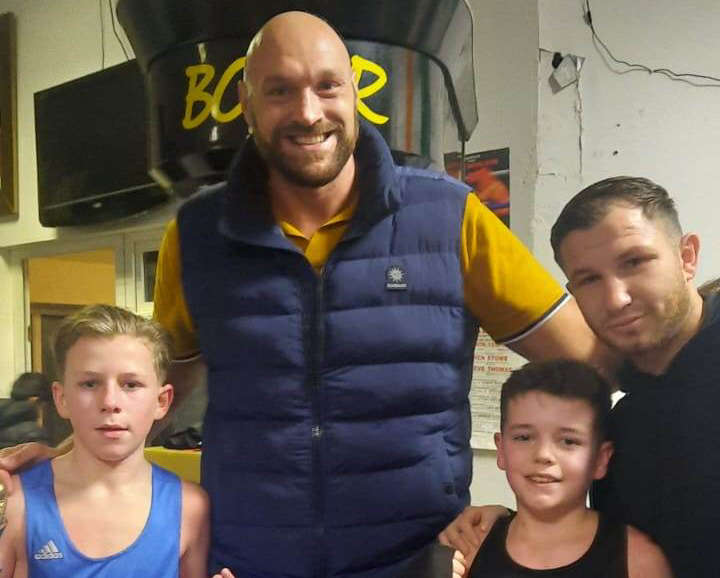 In recent times, Bob has been recruited by Team Fury to help them prepare for some of the biggest fights on the world stage.
He regularly helps Tyson with his training at the world champ's gym at Morecambe FC.
"He's a great person to deal with," said Bob.
"Besides being the champion of the world he's just a normal guy, really. We have a craic in the gym. We go and have a bit of breakfast afterwards, most days. He's good fun to be around. Lovely guy."
Bob says his experience in Saudi Arabia for the Fury-Ngannou fight on October 28 was "fantastic".
"Being sat at ringside, being in the changing rooms beforehand watching all the warming up and getting in the zone, and then walking out (for the fight) was just phenomenal," he said.
"There was a big long corridor with great champions from boxing history. Walking past all them, was insane.
"To go from boxing where I have, to being in the Furys' team, it's incredible really."
Bob is pictured below, right, at the Beyond Radio studio.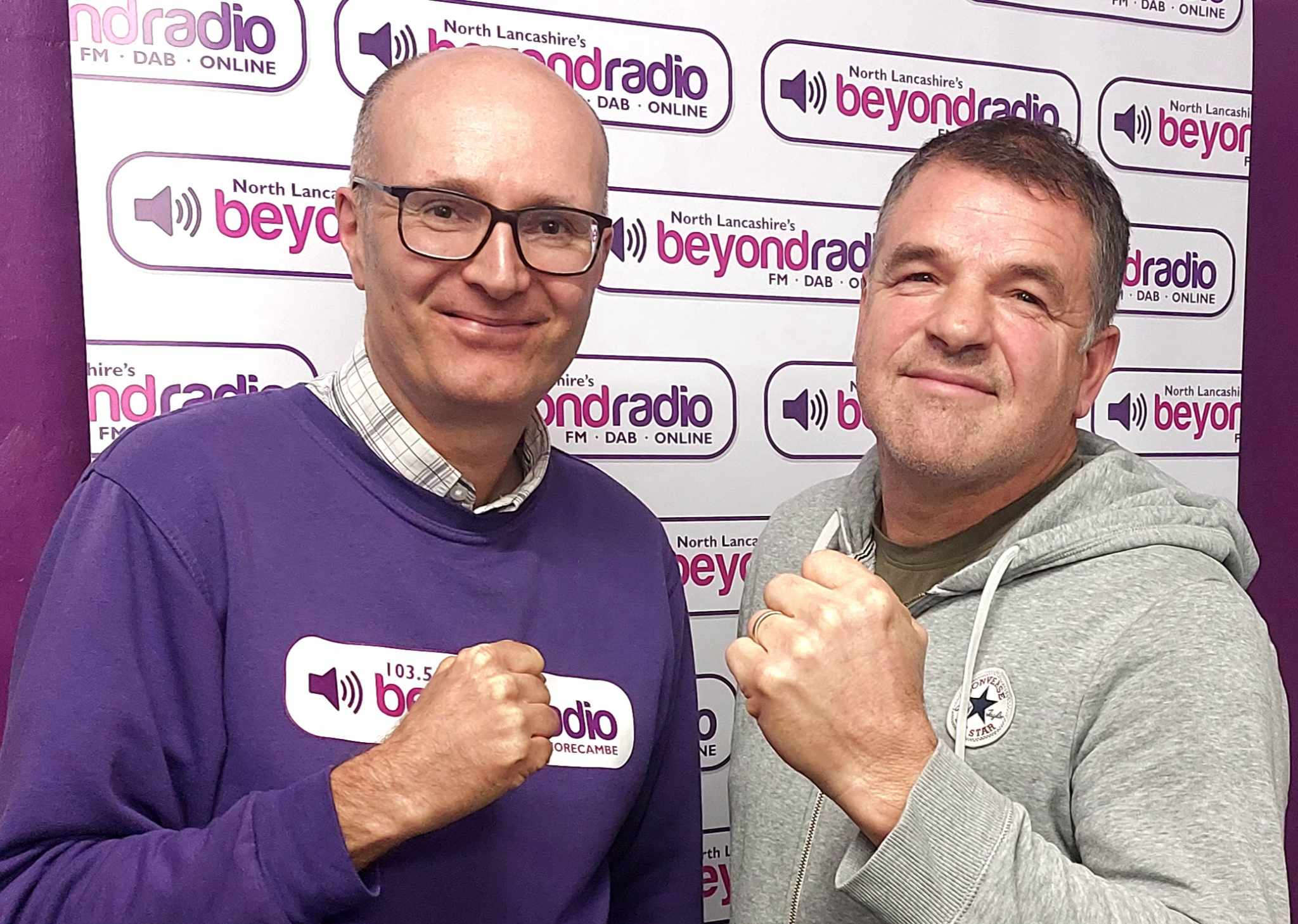 Bob hopes to be back in Saudi Arabia for Tyson's undisputed heavyweight boxing title fight with Oleksandr Usyk on February 17, and believes 'The Gypsy King' will be "far too good for Usyk".
He will also be with Isaac Lowe for 'the Westgate Warrior's next fight on December 1, to be aired on Channel 5.
Coastal Amateur Boxing Club's next home show is on Friday December 8 at Red Rose Community Centre on West End Road, Morecambe. Tickets are available from the club or on the door.