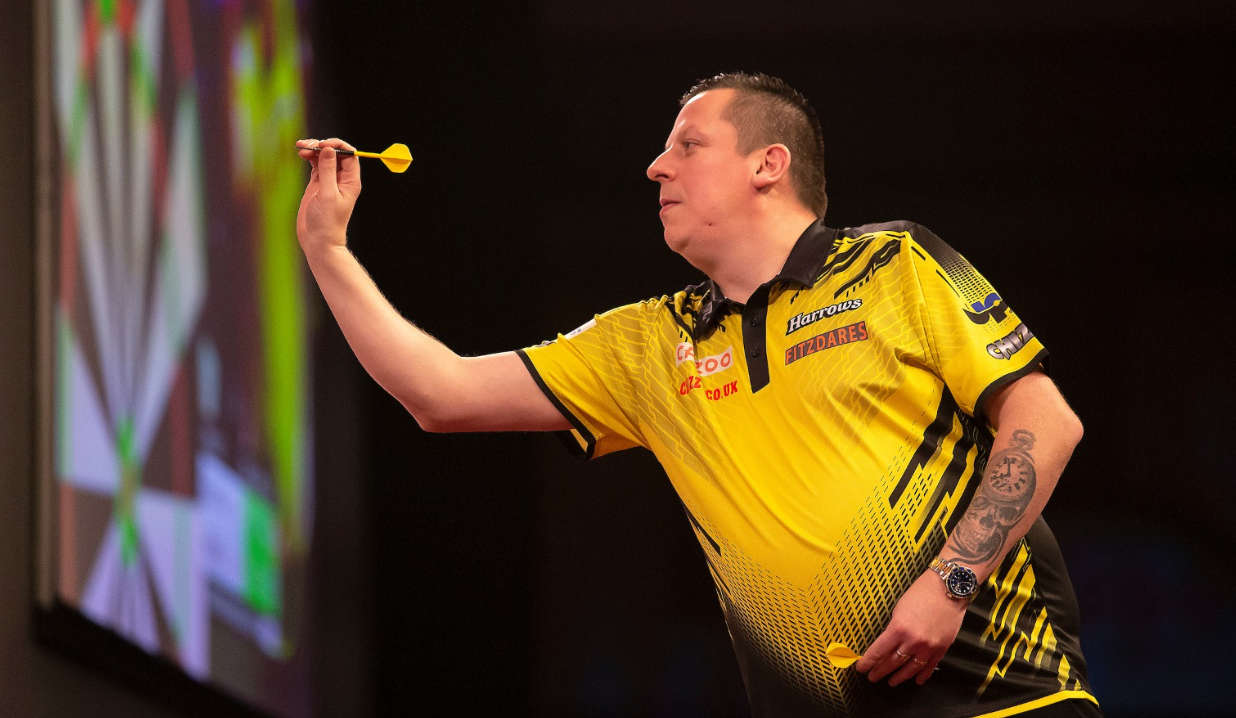 Morecambe darter Dave Chisnall's bid for a first televised title has ended after a first round defeat at the World Grand Prix.
Chizzy, who came into the tournament in great form, on the back of winning both the Hungarian Darts Trophy and the Players Championship 23 in the last couple of weeks, was beaten in straight sets by Luke Woodhouse.
Woodhouse was playing in the tournament at Leicester's Morningside Arena for the first time, and made good on his debut chance by taking down one of the most in-form players in world darts.
In the opening leg, in a format where players have to start as well as finish on a double, he began with a 117 checkout for a 12-darter in the first set, and moved into a 2-0 lead on double five.
Chisnall found his way into the set but Woodhouse sealed it 3-1.
The second set was all about missed chances for Woodhouse. He began with a 108 checkout for a 1-0 lead, but missed chances to make it 2-0 and watched as Chisnall led 2-1 in the set with a 109 checkout.
Chisnall was then throwing for the set, and left double top, but he missed three darts for the set and Woodhouse hit a 69 checkout to make it 2-2.
Then, a bounce out saw Woodhouse getting chance to set up for the match, finally claiming a 2-0 win in sets on double two.